A sea of cabbages, cabbages cabbages as far as the eye can see.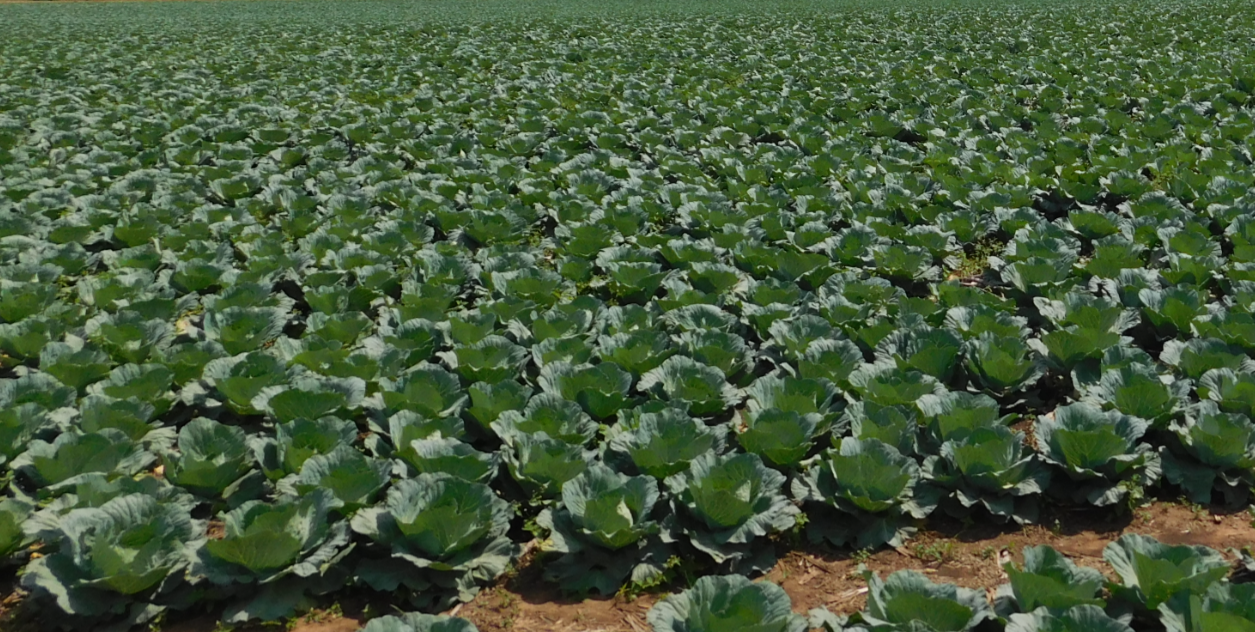 This commercial farmer produces 4 million cabbages per year to supply to hawkers and retailers in the city of Luanda.
They have cabbages growing all year round and you can find from freshly planted seedlings to ready to harvest at any time.
These are just forming heads and are a few weeks from maturity and harvesting.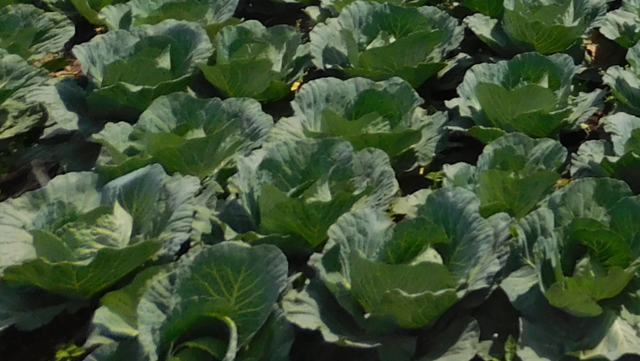 In the sub-tropics it takes lots of pesticides to obliterate the hordes of pests that would attack these vegetables otherwise. As can be seen there are no holes in these leaves but without these pesticides the cabbage moth caterpillars would turn them into a patchwork quilt.