THE BEST VEGAN MAC AND CHEESE RECIPE |OIL FREE & HEALTHY DTube Recipe Video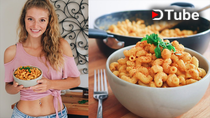 ---
This was one of my earlier recipes that I created, and to this day it has to be in my top 10 favorites! I wanted to create a mac and cheese that was completely nut free, yet still had the creaminess as if I were to use cashews. This recipe turned out so perfectly. Creamy, nut free, and soy free! I could eat this mac for breakfast, lunch, and dinner!!
If you are on Steemit, click the photo above to watch the recipe video!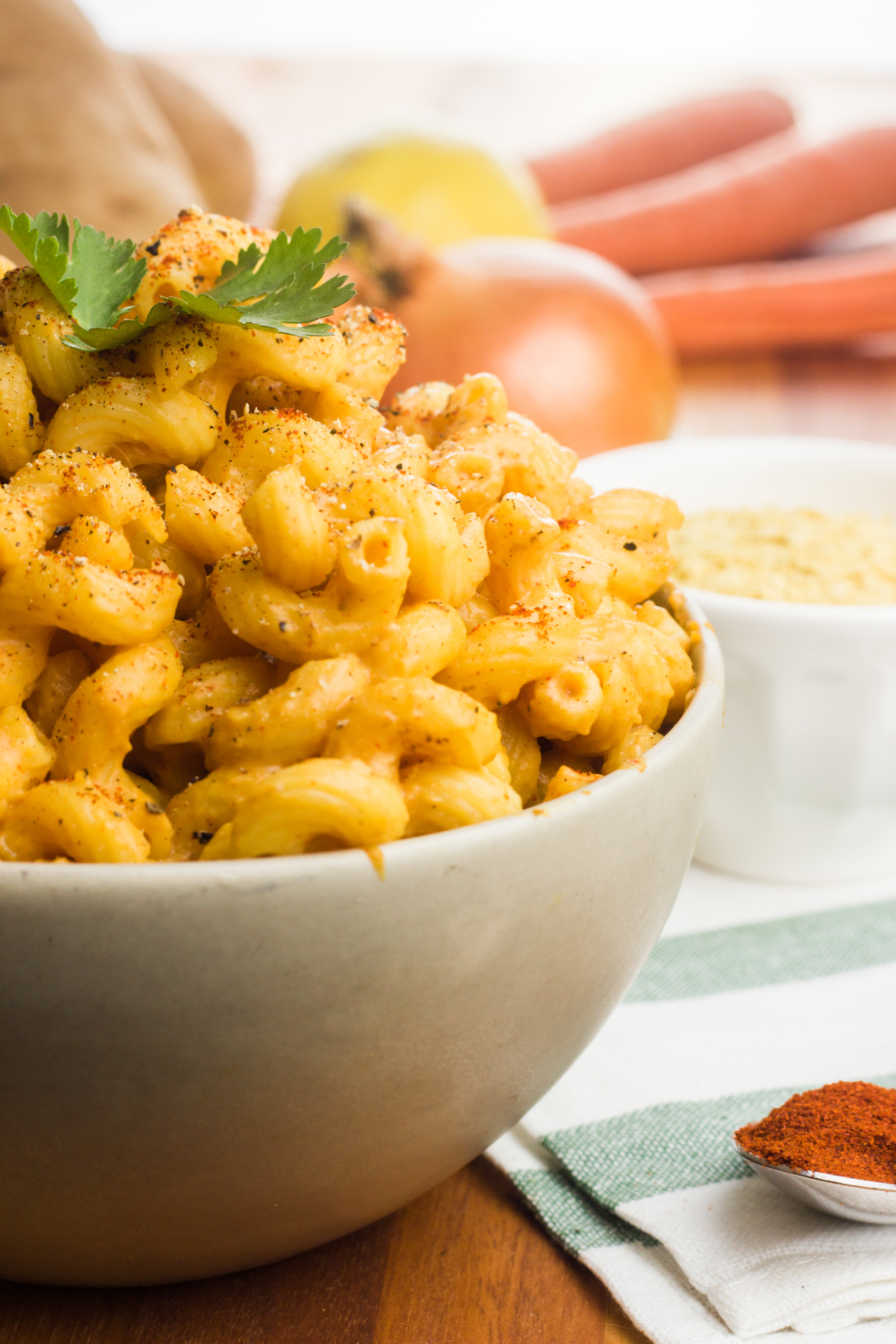 INGREDIENTS:
Cheese Sauce (See "Simple Staples")
1/2 tsp paprika
1 tsp mustard
1/2 tsp sriracha
1 tbsp tomato paste
1/2 tsp each salt and pepper
1 tsp tapioca starch
450g macaroni noodles (use GF noodles to make this recipe GF)
-Boil diced potatoes, carrots, and onions in a small pot until tender. Don't throw away the water! Remove 1/2 cup of water from the pot, then drain the rest. Put all contents Including 1/2 cup of water into the blender.
-Then add 1.5 cups of nutritional yeast (save the other 1/2 cup to add at the end), garlic powder, lemon juice, and plant based milk. BLEND!
-Once cheese sauce is blended smooth, pour 2 cups of sauce into a pan and keep warm on low heat. Add paprika, mustard, sriracha, salt and pepper, and tapioca starch. MIX!
-Cook your macaroni noodles, drain, and add to the cheese sauce pan. Mix and add the remainder (1/2 cup) of nutritional yeast.
Tip: Add some cooked broccoli, or peas into this mac! Extra nutrition, and extremely delicious!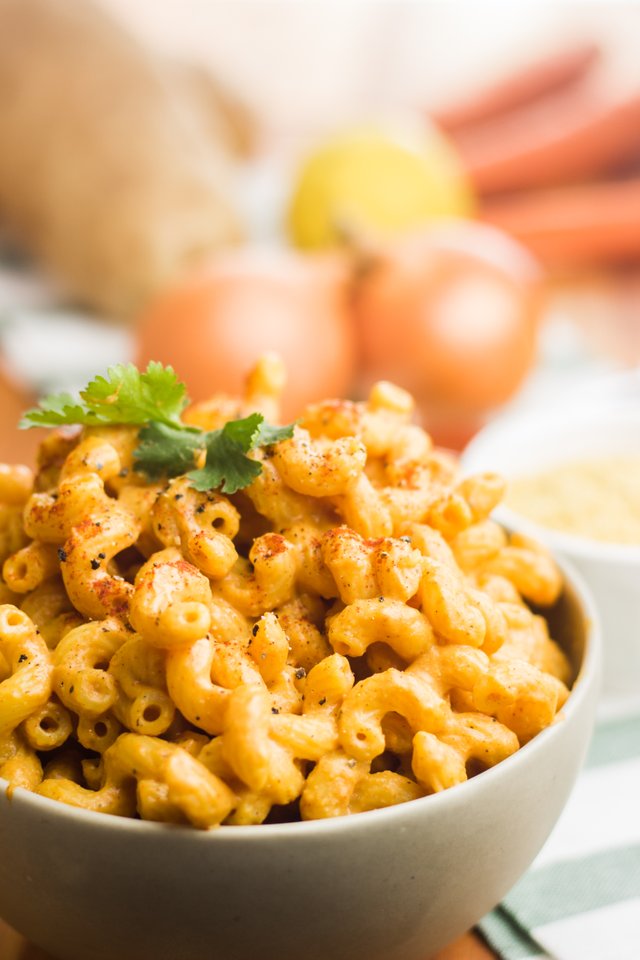 Enjoy!!
---
▶️ DTube
▶️ IPFS