Homemade shrimp fruit salad.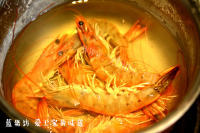 The first step
1.? Rinse the shrimps, melt, heat and boil for 2 minutes, remove and remove.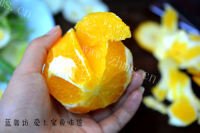 The second step
Wash the apples and oranges, cut the apples into 1cm squares, peel the oranges and cut them down along the orange peels.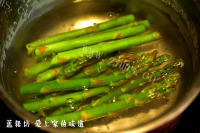 The third step
3.? Cut asparagus into large sections, blanch the water and cut into egg slices.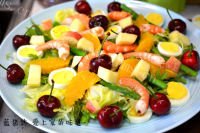 The fourth step
Lettuce is shredded and placed at the bottom of the plate, in turn, asparagus, sea white shrimp, orange, apple and cherries, sprinkled with salt, black pepper and olive oil.