We make our corned beef a little different and I'd like to share it with you. The total time is three to four hours to cook. Start by rinsing off the meat and place in an extra large pot. Put the enclosed supplied seed package in the pot. Add plenty of water to cover the meat. We like to make a spice packet with three tablespoons of high quality pickling spice wrapped up in a piece of cheese cloth and tied with a string. Now we made our own spice bag to add. Cut and clean a whole head of garlic and mix in. Cover and boil. We cooked three pieces of corned beef for around three hours or until fork tender. Lower heat as necessary and watch that the liquid does not evaporate.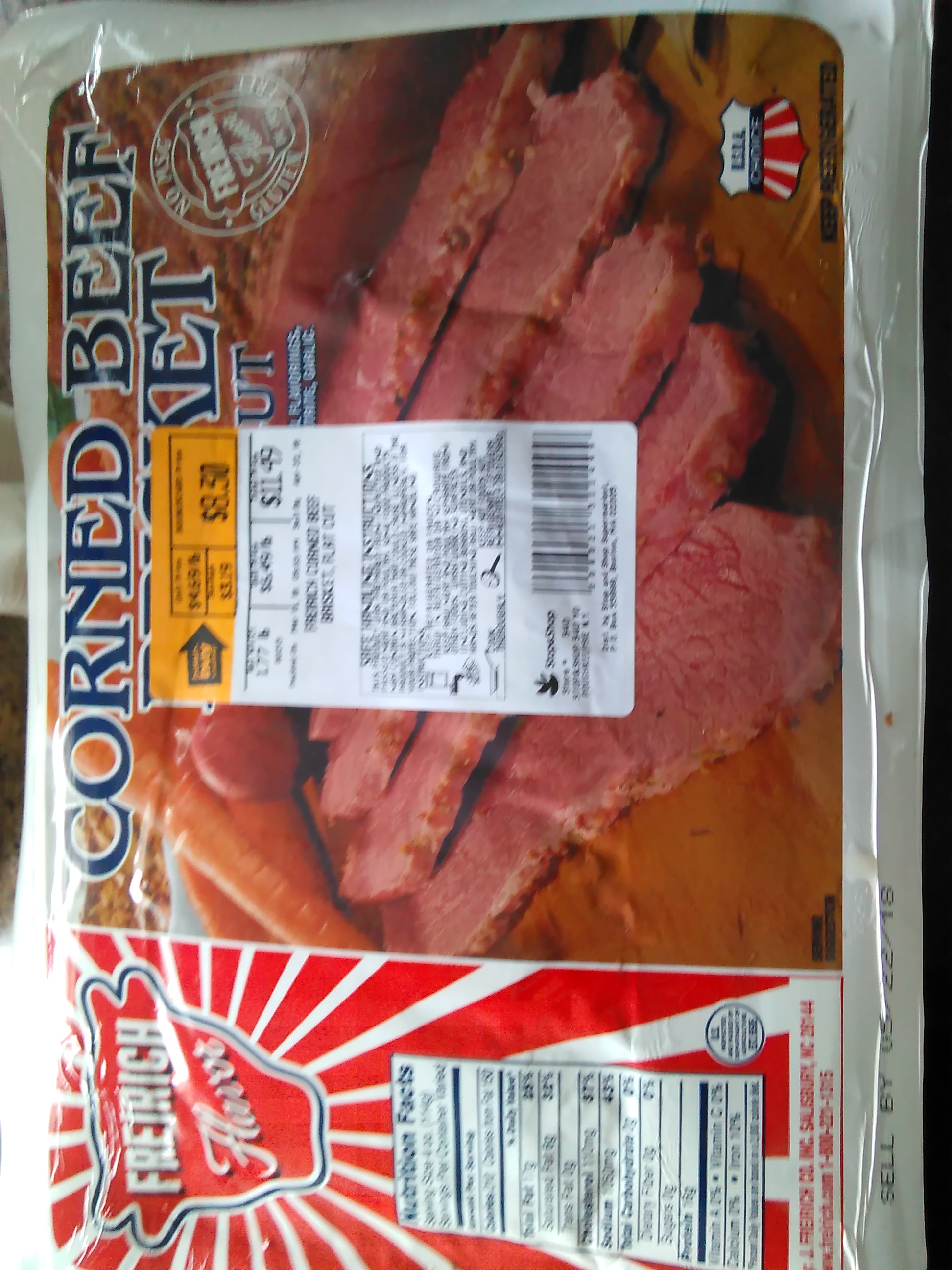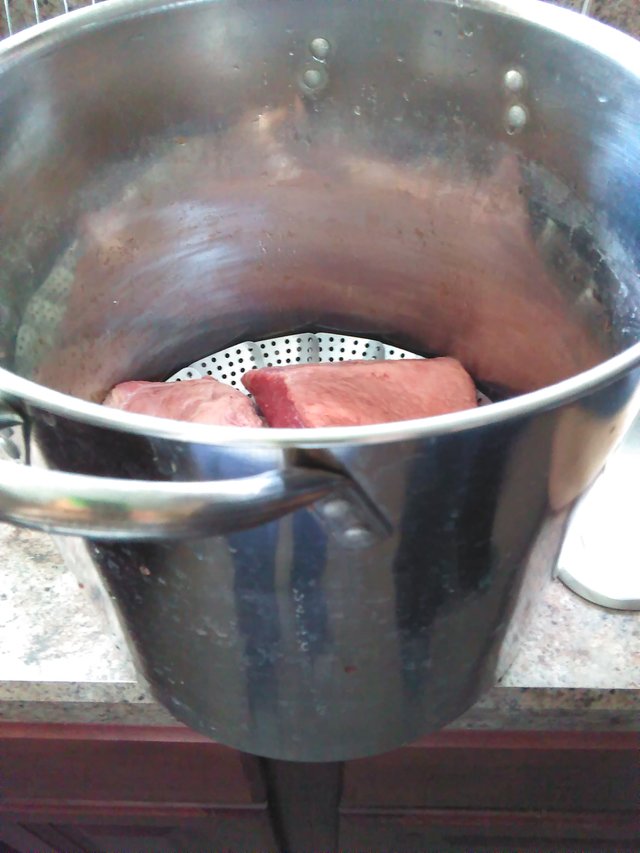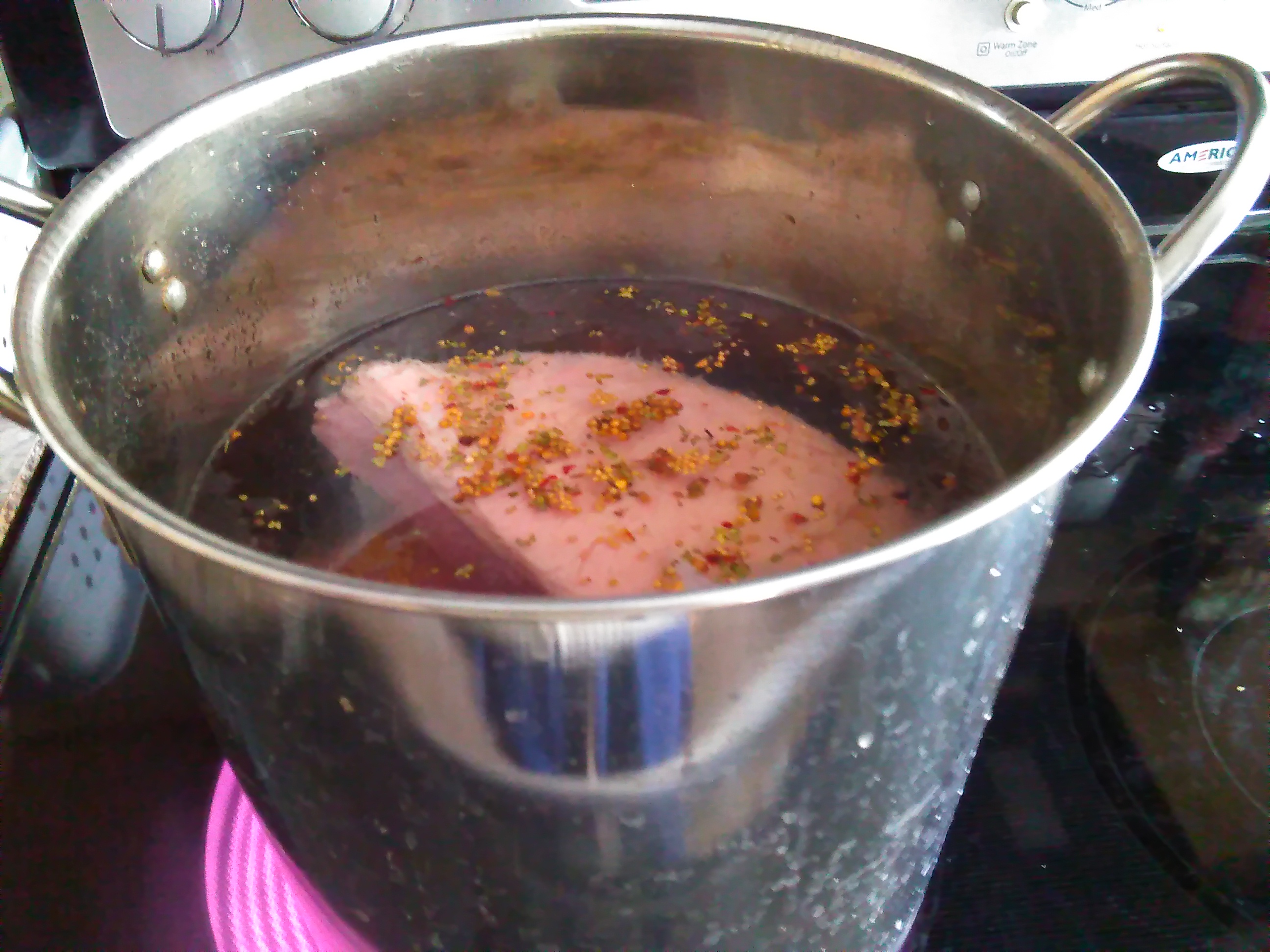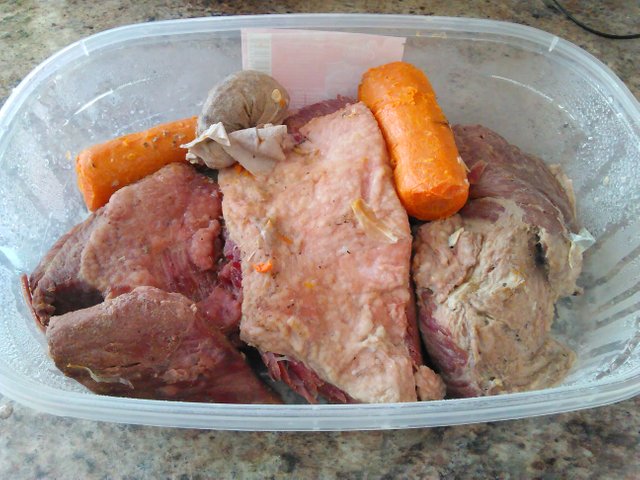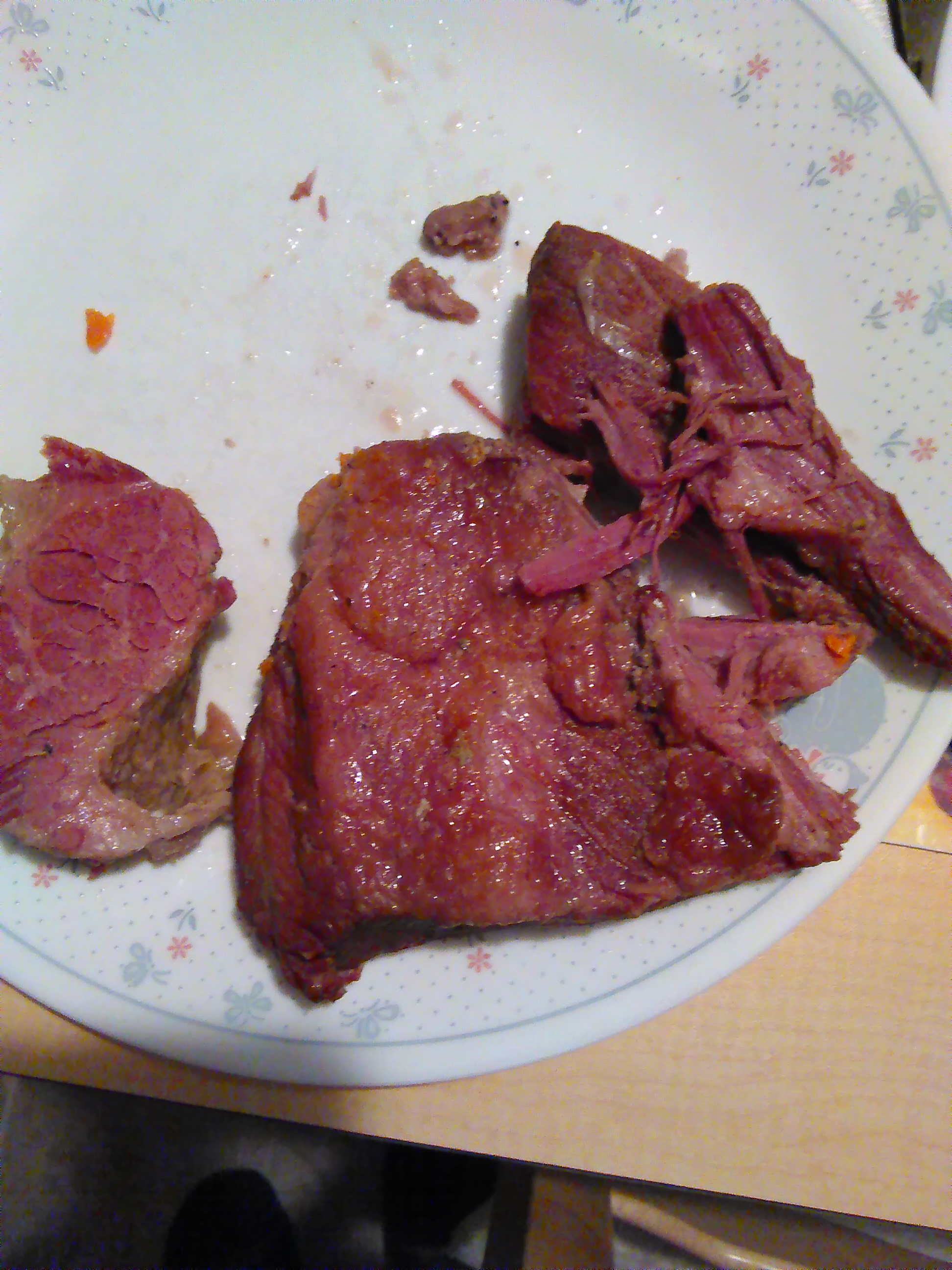 Enjoy the best tasting corned beef you have ever had! You will not be able to stop eating!
Reserve liquid from corned beef and put in one pot. In a second pot, add vegetable broth for a vegan dish. Next, peel a few pounds of carrots and a dozen potatoes of your choice and add to the pots. Cut the cabbage into quarters and add to the pot. Put a second spice bag with the pickling spice in the vegetable broth one. Salt and pepper to taste. Next, boil both pots for about one hour or until tender. Enjoy with some soft rye bread and mustard of your choice.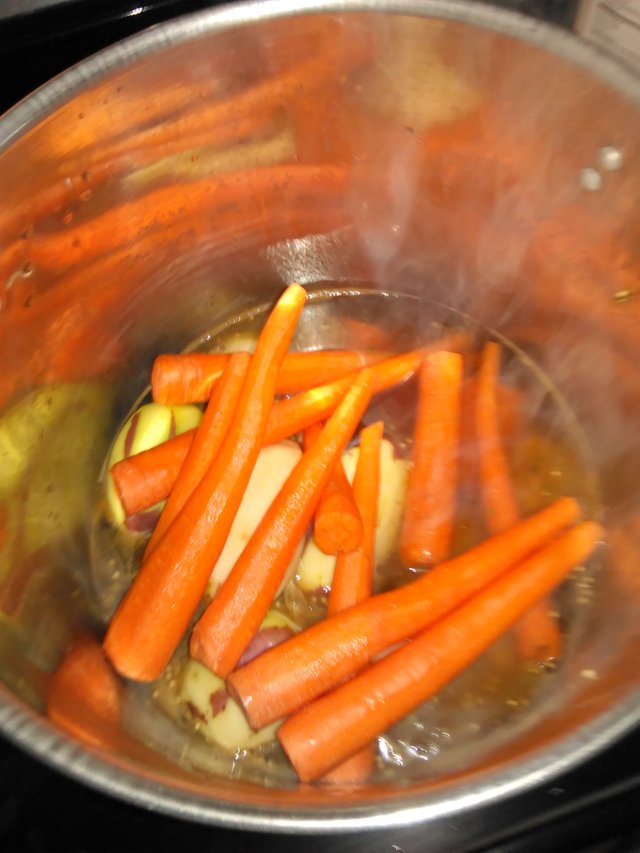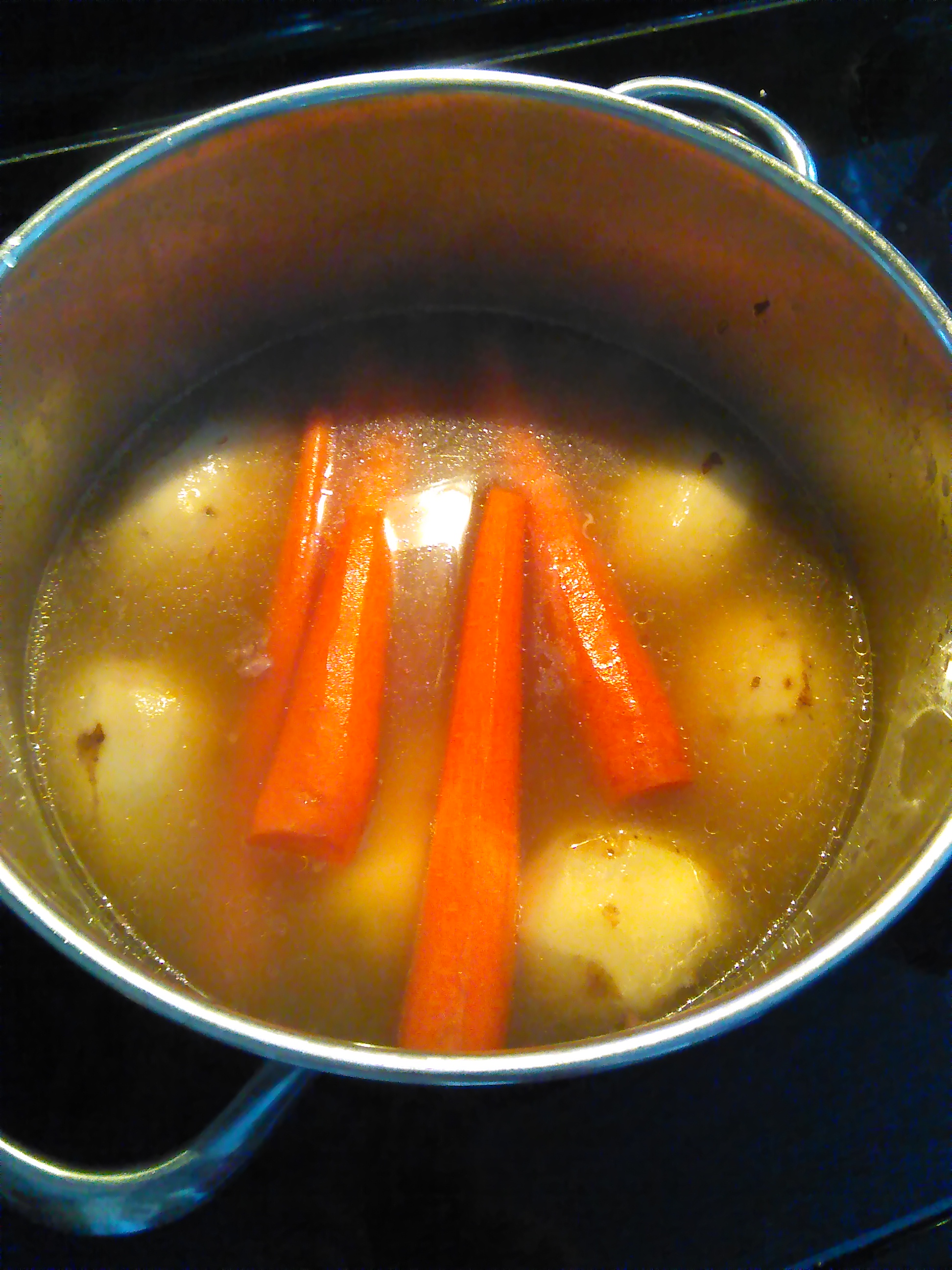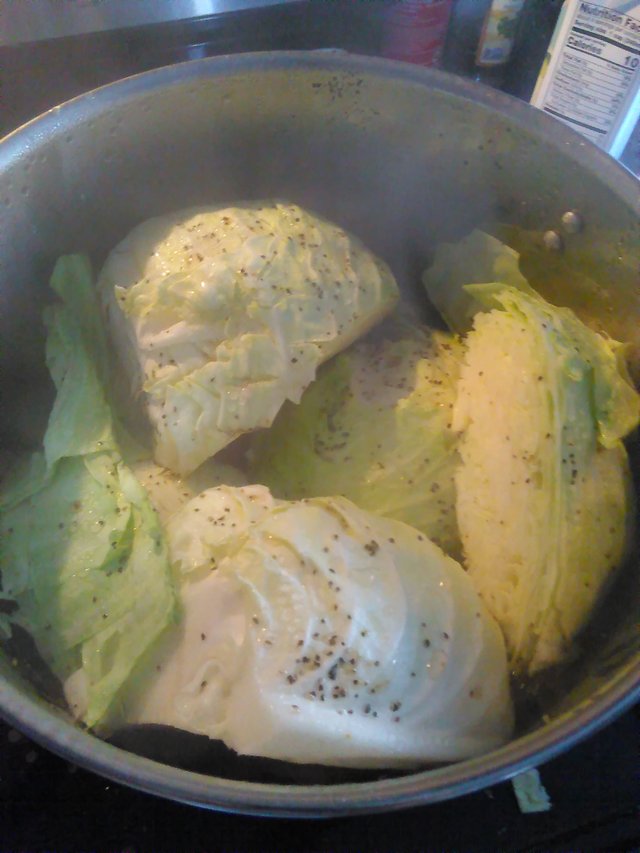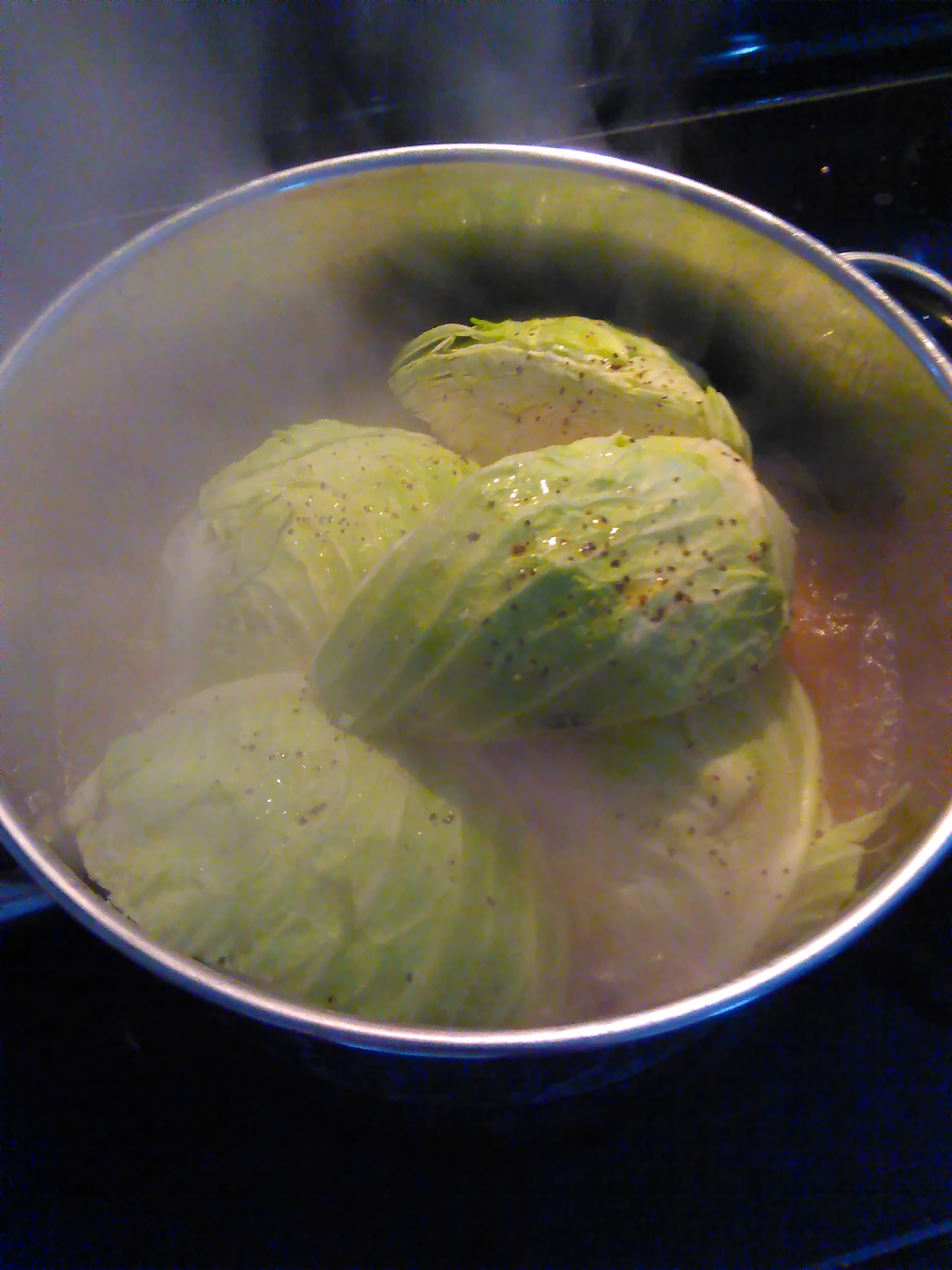 Let me know what you think if you try it out:)