A super easy and mouthwatering dessert with a rich vanilla flavor and a chocolate touch, served with homemade sour cherry sauce.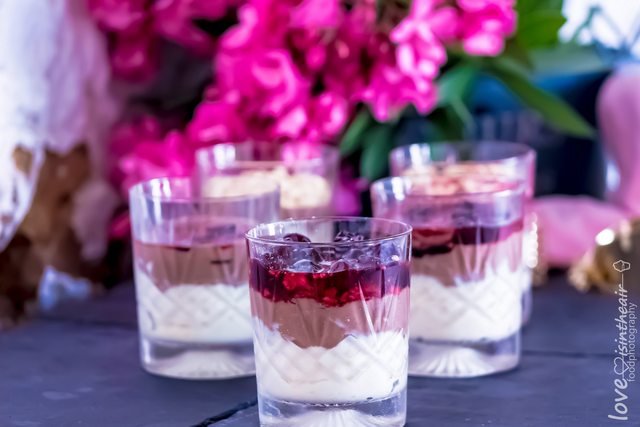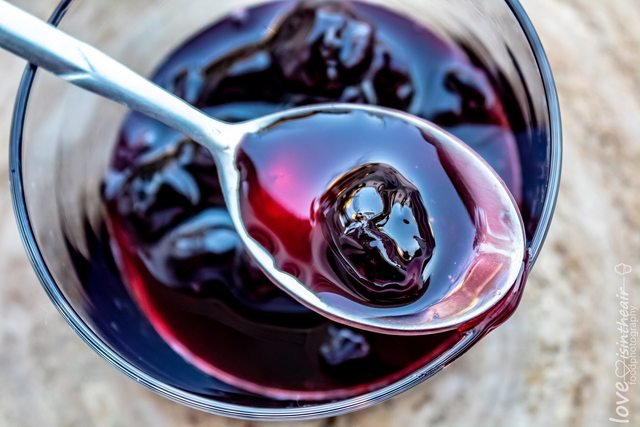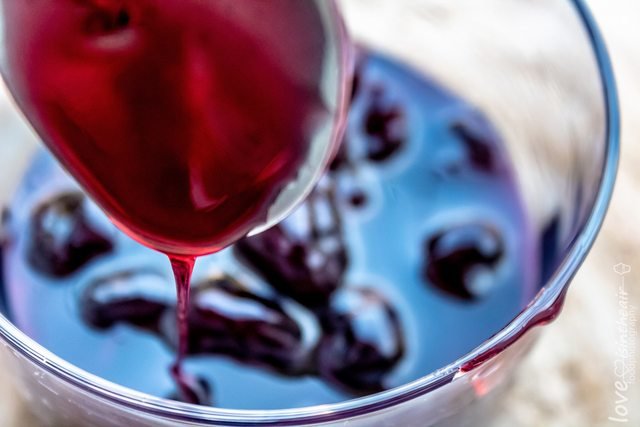 An all time classic vanilla- chocolate combination with sour and sweet
delicate flavor
of these little precious deep red fruits!I thought to make this treat, by chance, when I was looking these photos below, that I took last February, when the trees blossomed and Spring was coming..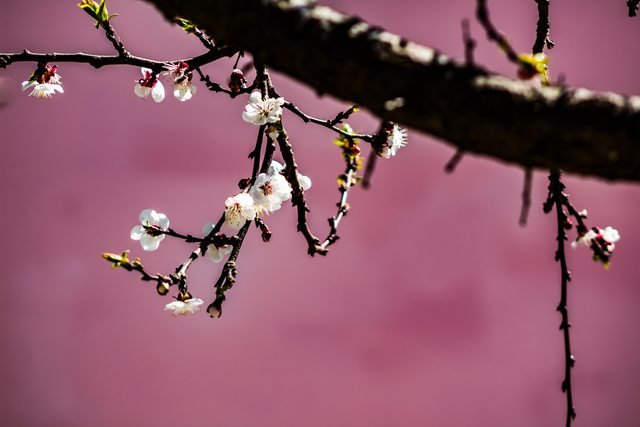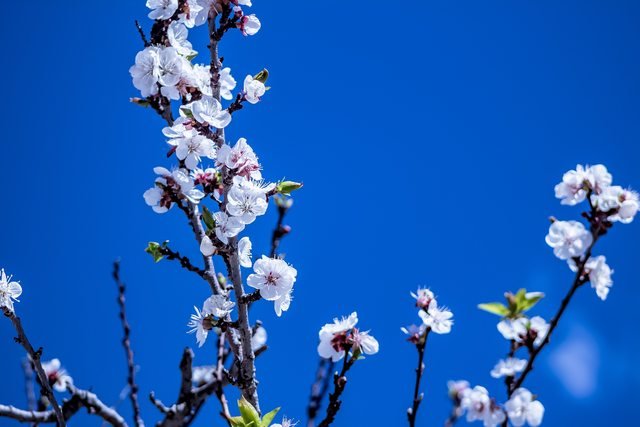 Well, after this "blooming" inspiration, I decided to make a dessert that reminds spring! A light into the darkness of winter days..So, this decadent ,
beautiful
and
easy- to make-
dessert was ready in a few minutes!
White chocolate
with heavy whipping cream and vanilla bean paste for one layer of dessert and milk chocolate with cream and vanilla for the other.The sour cherry sauce on top creates an amazing
combination
with the two different kind of chocolates for filling.
It needs only a few hours to chill in the refrigerator and then is ready to eat!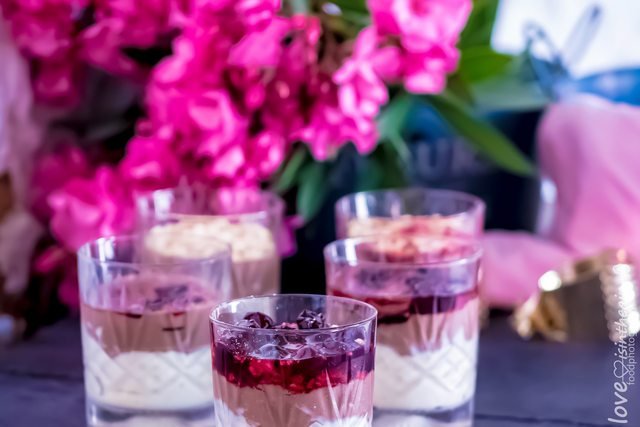 It has a fluffy, silky cream, an amazing combo of aromas and flavors and brings you pleasure from the first bite!It suits perfect with your afternoon espresso coffee..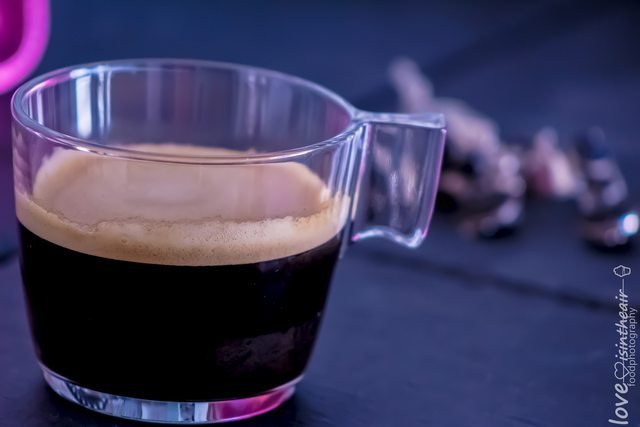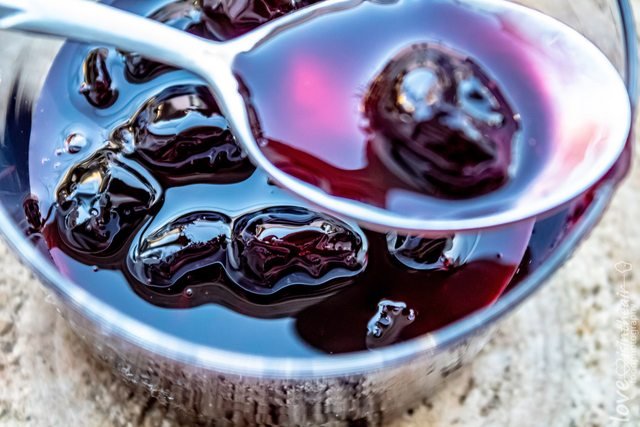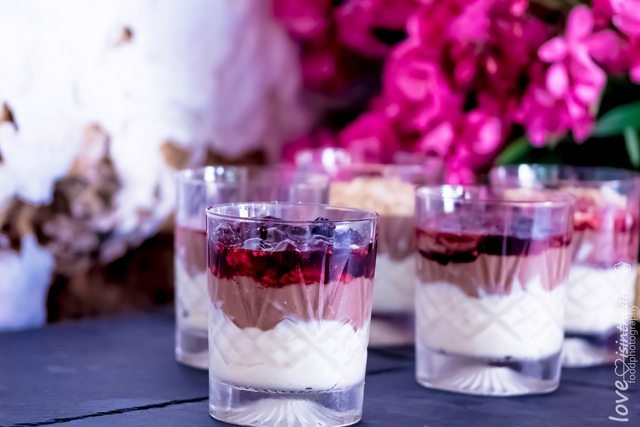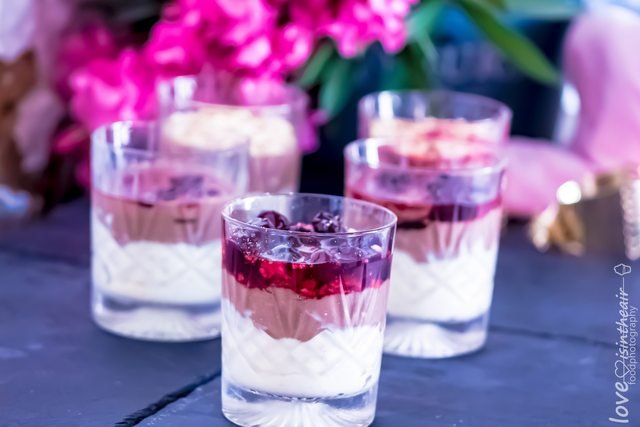 This vanilla- chocolate mousse is certainly a tasty
delight
for you and something you could serve the next time you want to impress your guests and you don't want to spent hours in your kitchen..A few ingredients but so
rich
in taste!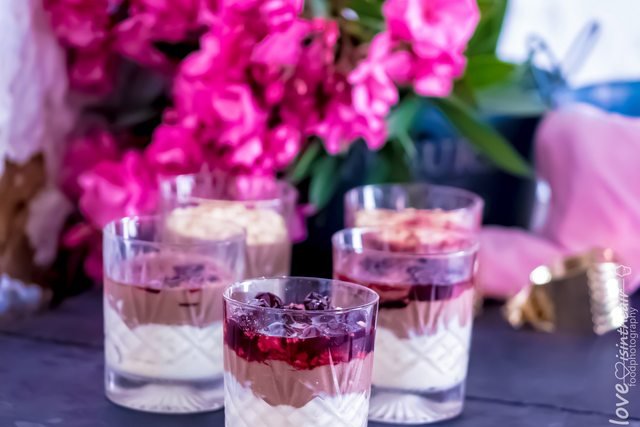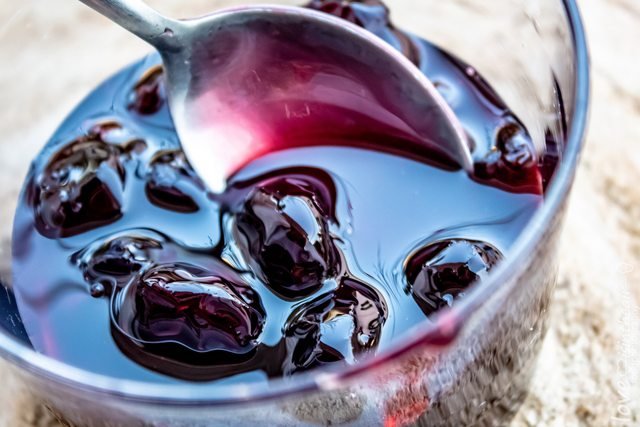 Thank you!!❣️❣️
@loveisintheair