Dine Out Vancouver - Yugo Restaurant (Main Street)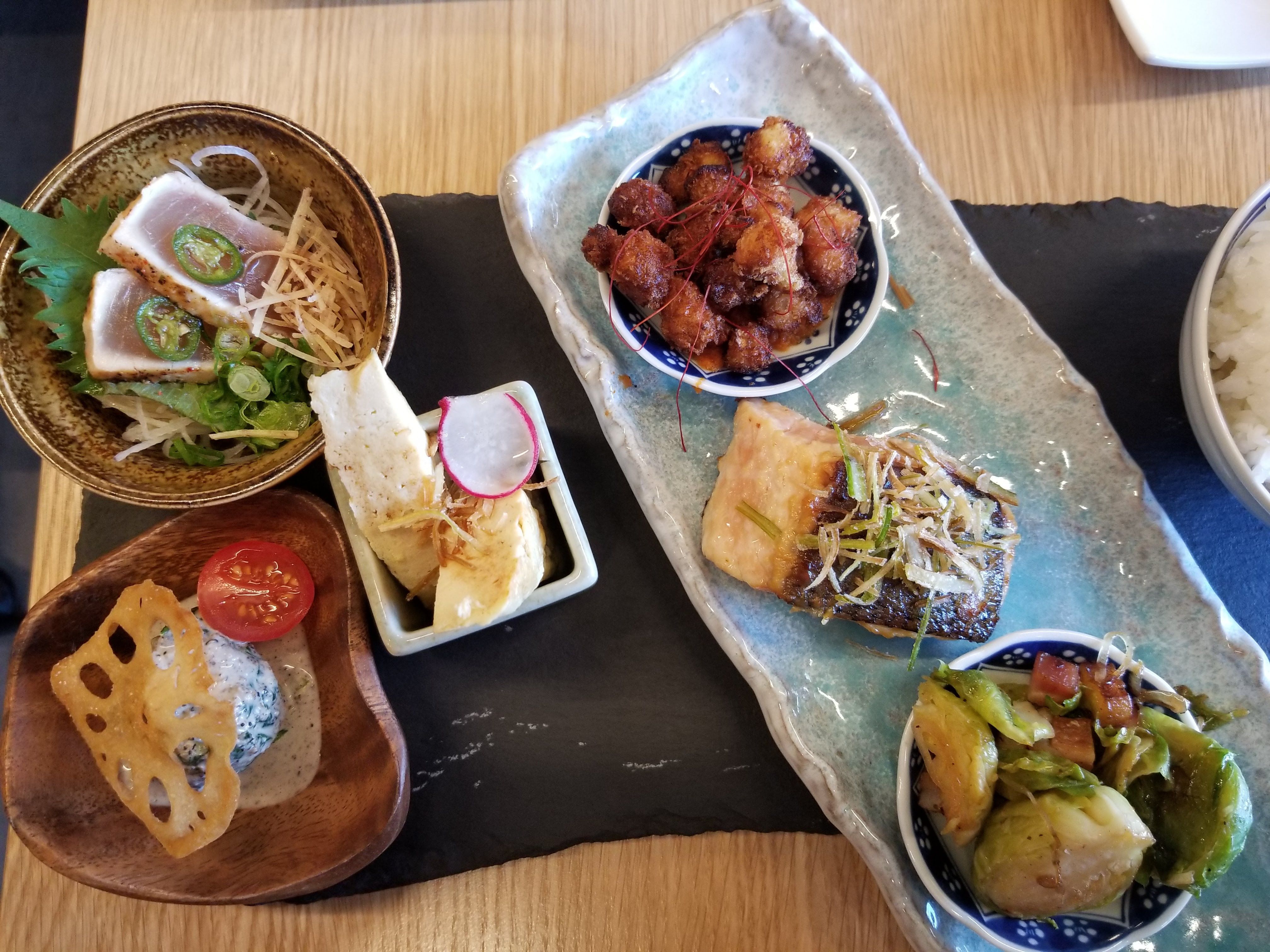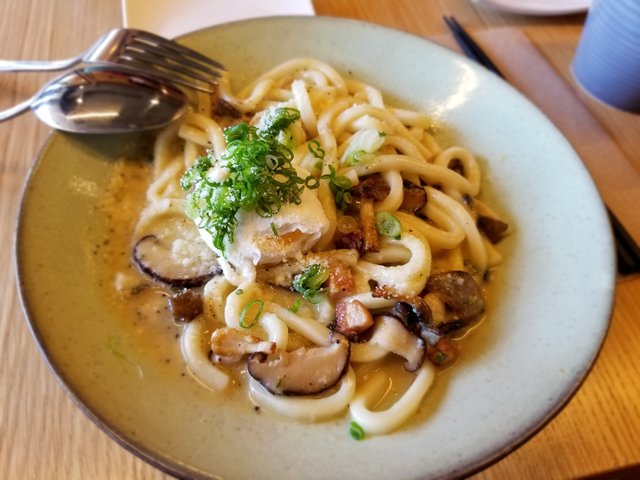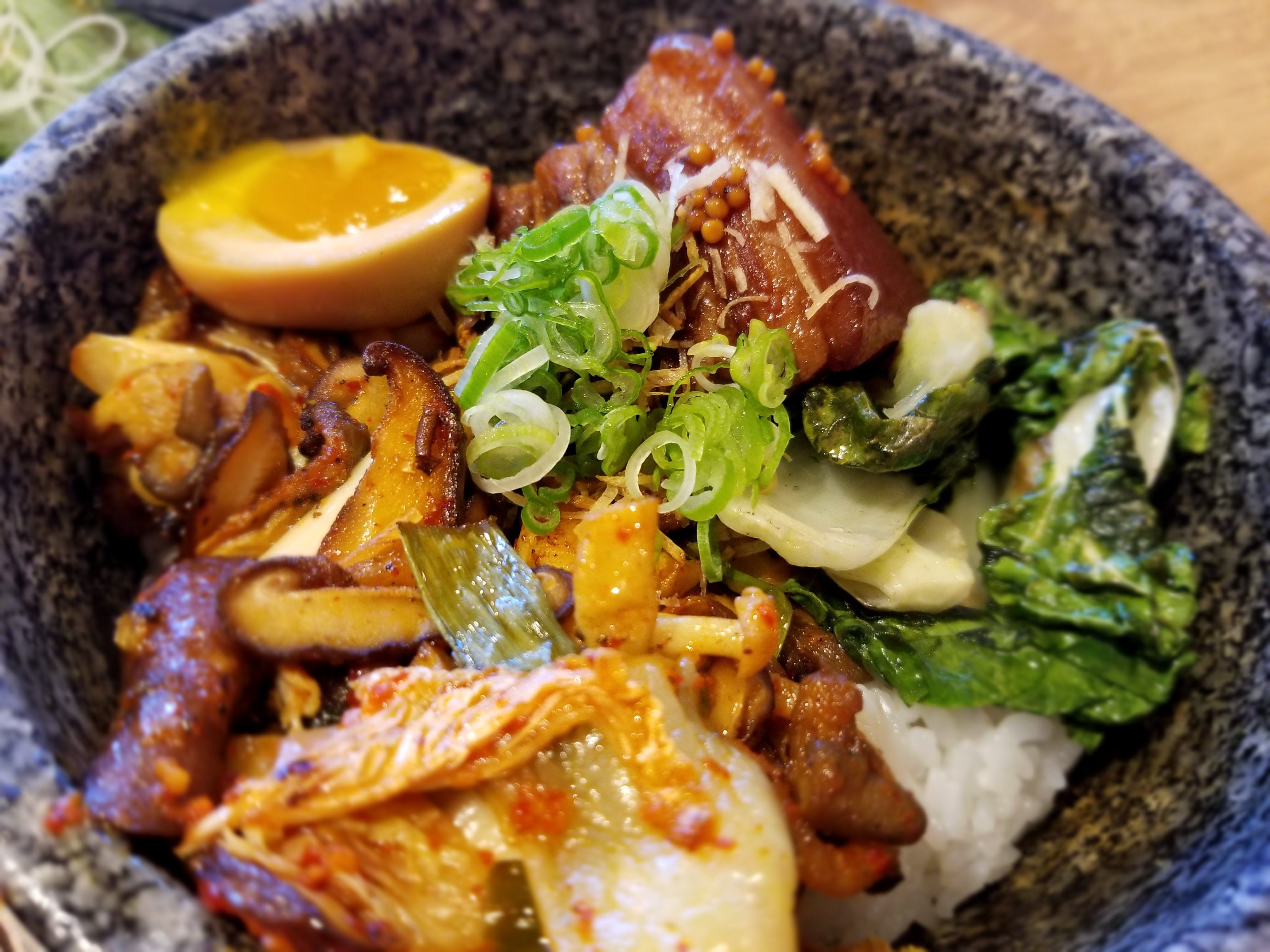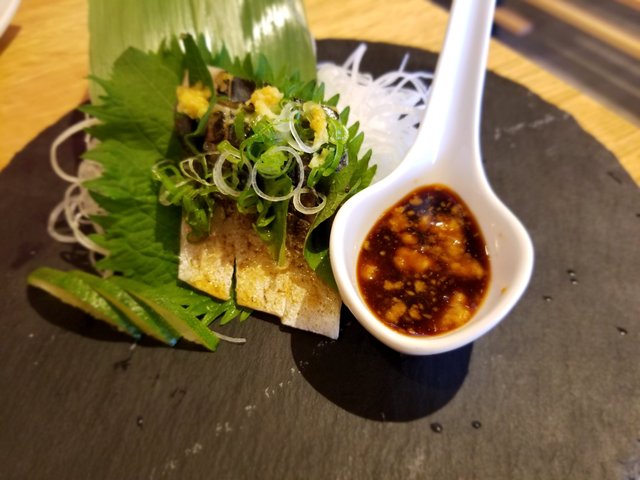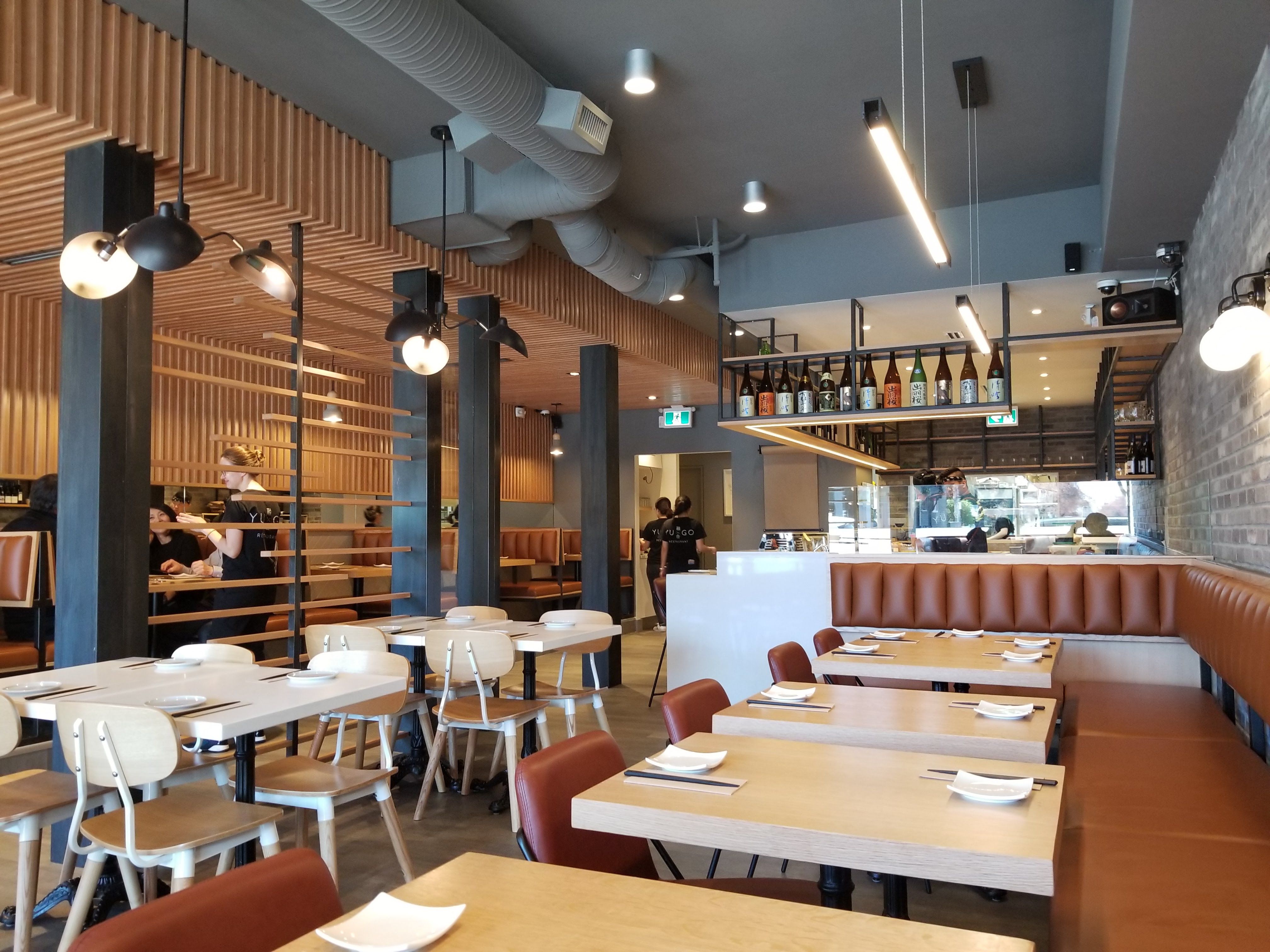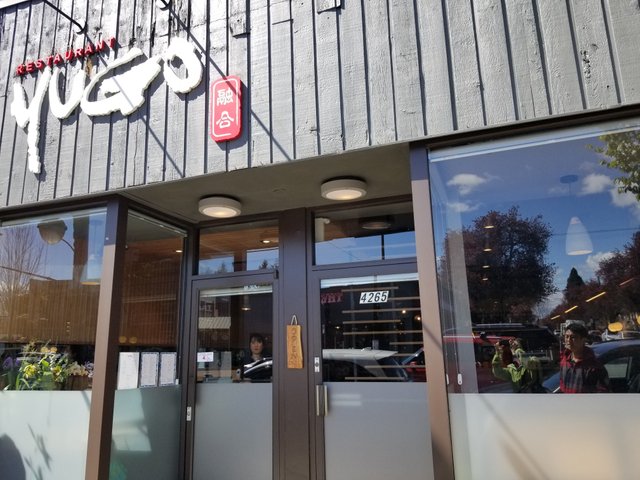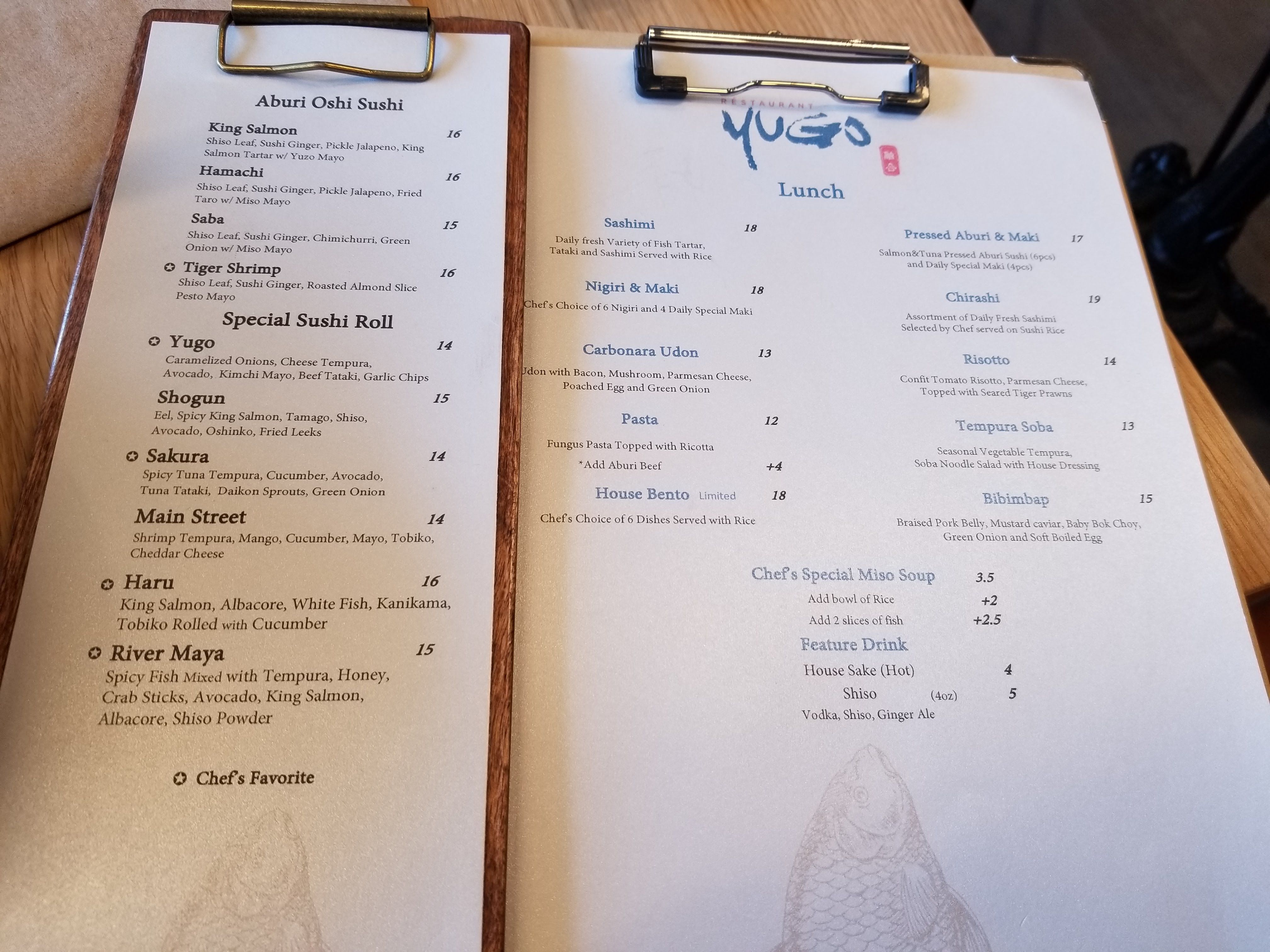 Newly opened Japanese fusion restaurant on Main street, which has a modern interior and semi open kitchen. On the first glance, it's hard to figure out what type of culinary influences are there, French? Korean? Italian? menu has a bit of everything from bibimbap to Japanese bento to carbonara.....The price is premium, but since we walked in we decided to give it a try.
We ordered the Bento box, carbonara, bibimbap and some sashimi. My favorite is the Bento box, so beautifully plated, so aesthetically pleasing, and premium ingredients in pretty much everything - here's where you get your money's worth. My least favorite is the carbonara udon, while there's nothing wrong with it, it's a bit heavy and doesn't really stand out.
Above all, we are really impressed by the quality of food, a bit turned off by the price, but we will keep coming back!