Dine Out Vancouver - Sushi Modo (Burnaby)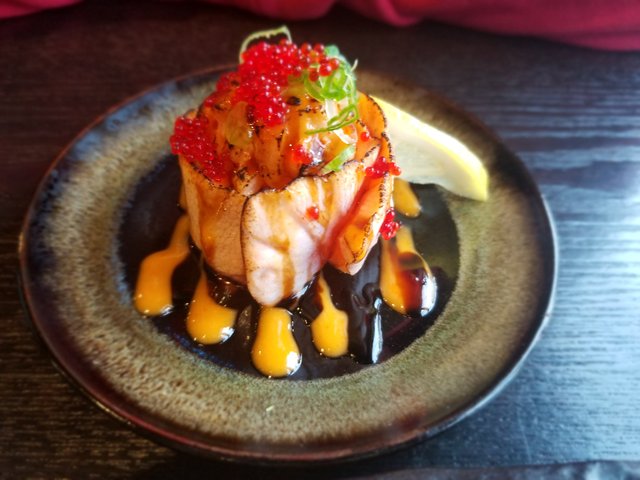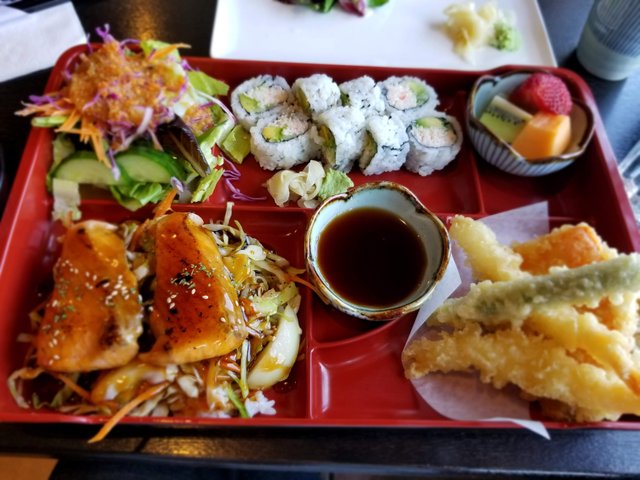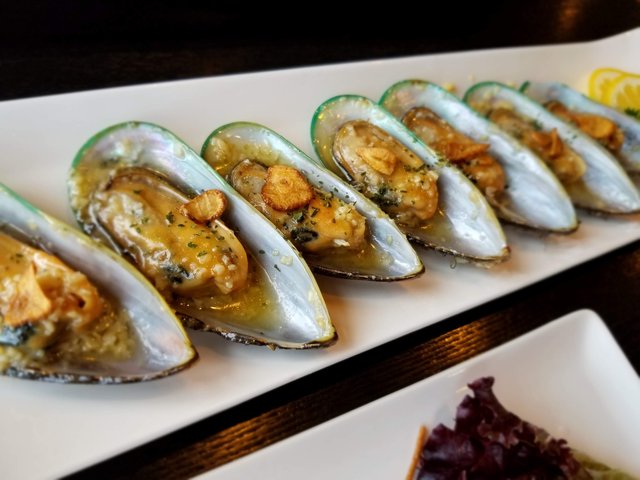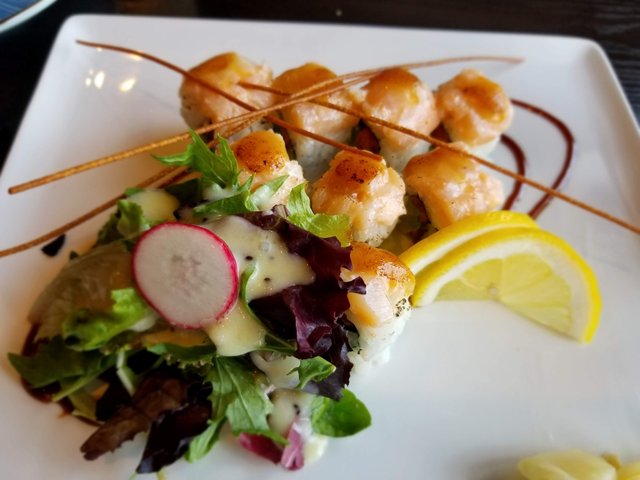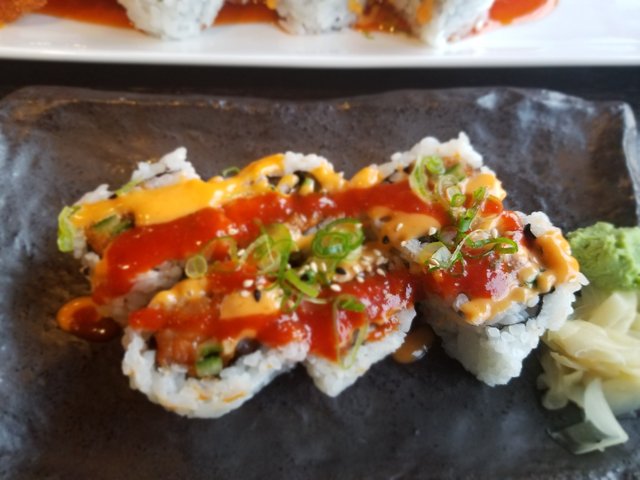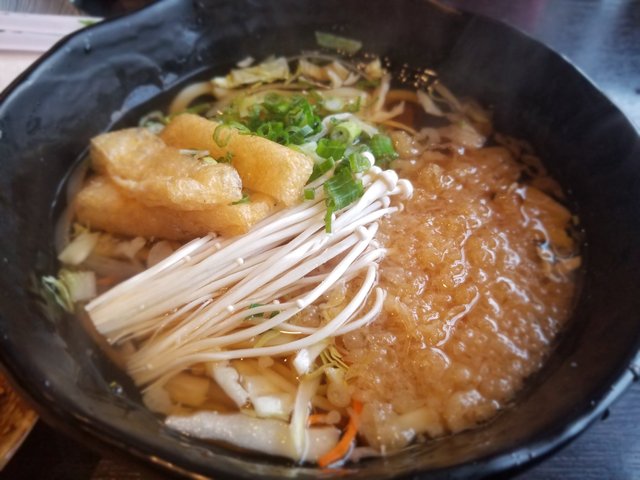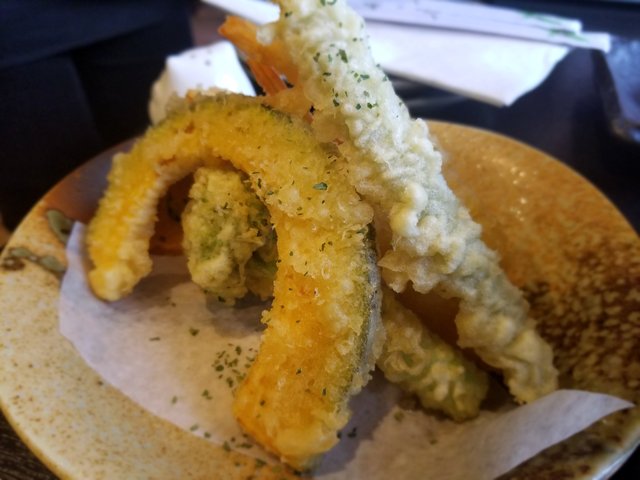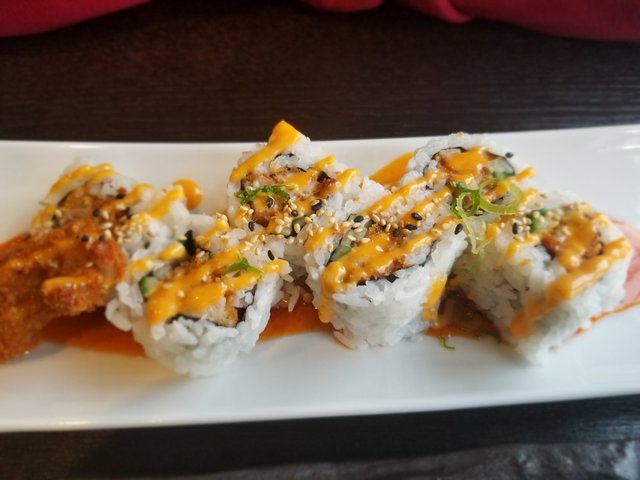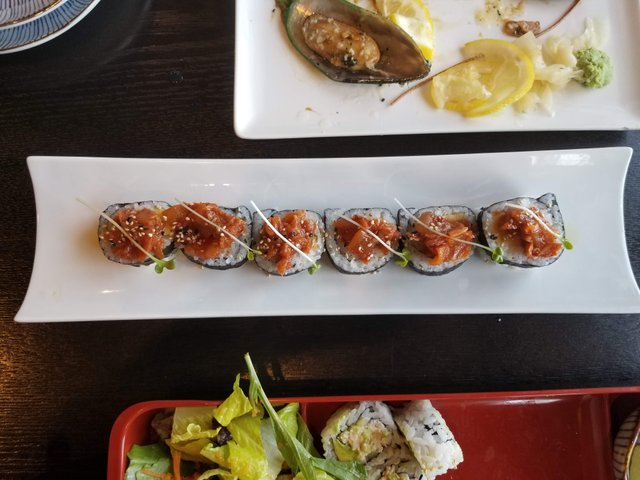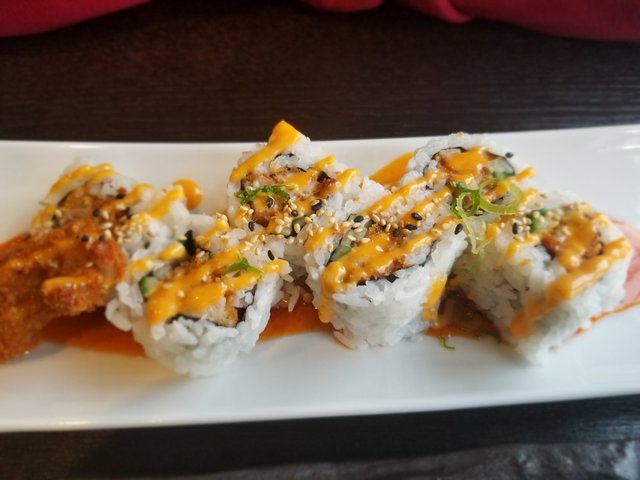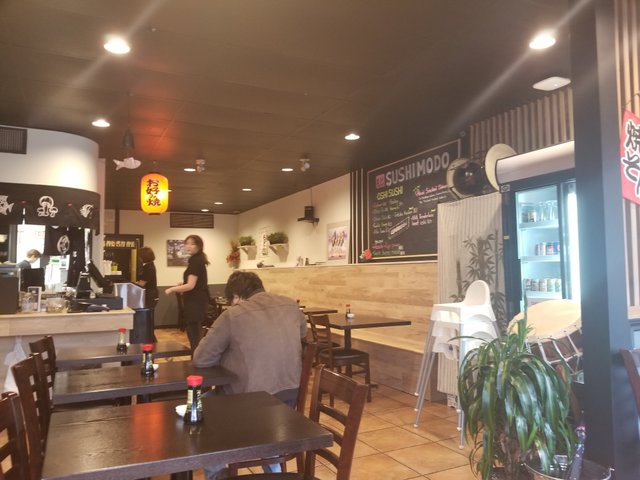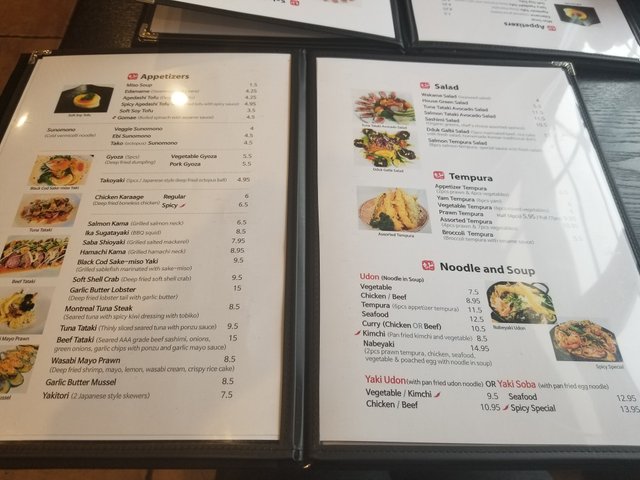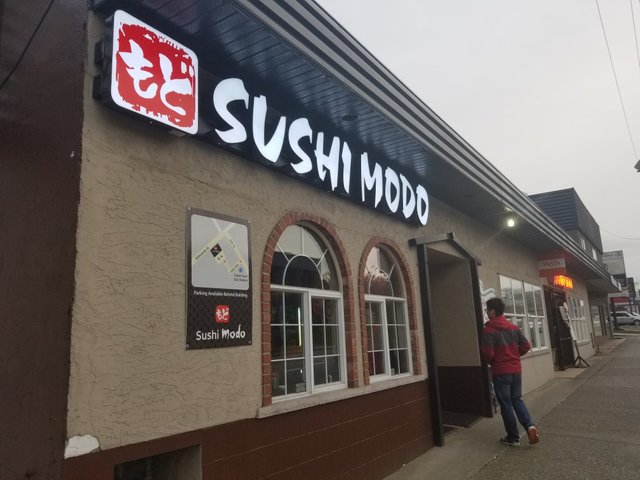 Sushi Modo is a newish restaurant that's popped up in the former Shokudo Restaurant location (this place closed down before we had a chance to try it) on Edmonds Street in Burnaby. The interior looks clean, but nothing special either. The staff were professional and friendly.
We went a couple times and order a wide range of food on their menu. Surprisingly, all of them taste really good. While the price is in the medium rage, the quantity and quality of food definitely surpassed our expectation. My favorite includes the Aburi flower (Figure 1), the Salmon Bento (Figure 2) , the Tempora Udon (Figure 6) and the Chicken Karaage Roll (Figure 4).
Overall this restaurant is very solid. It is also very close to my in-law's house, definitely hope it can last!