Dine Out Vancouver - Sushi Garden (Lougheed Highway)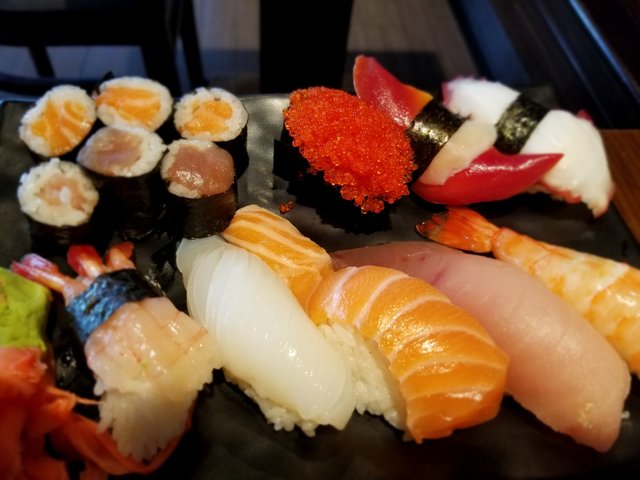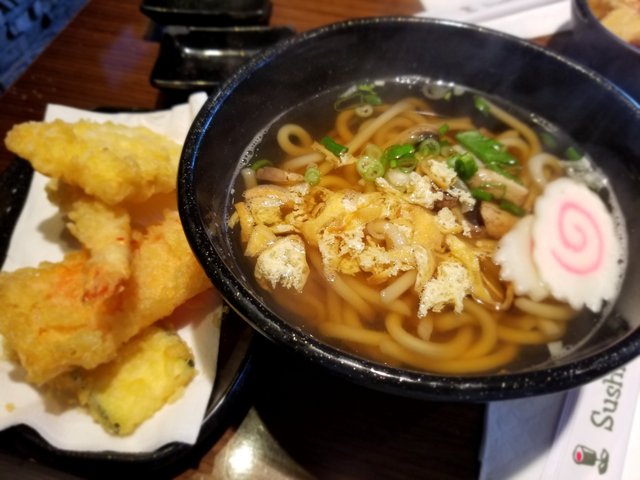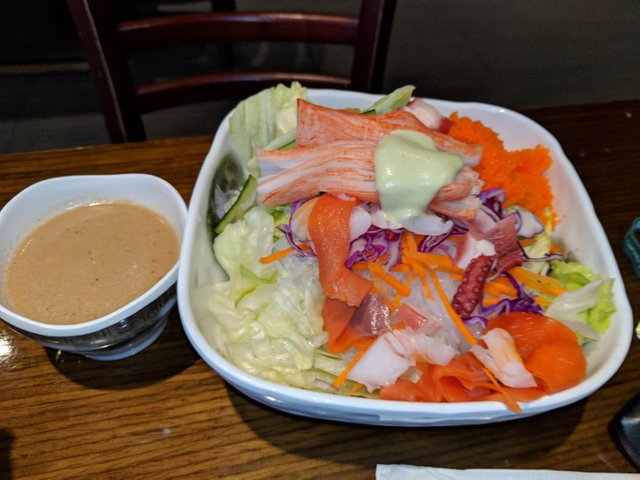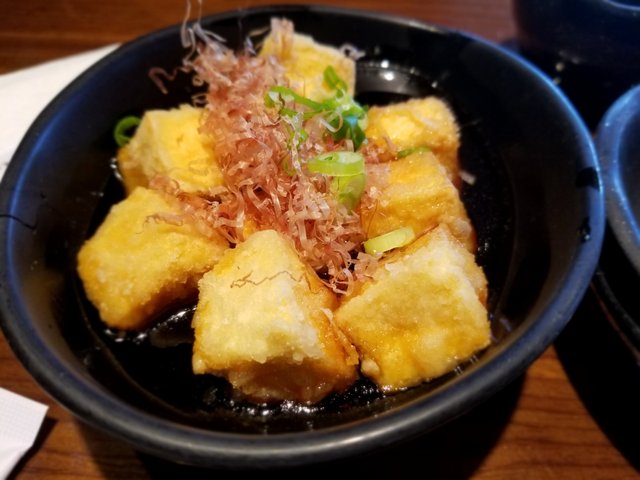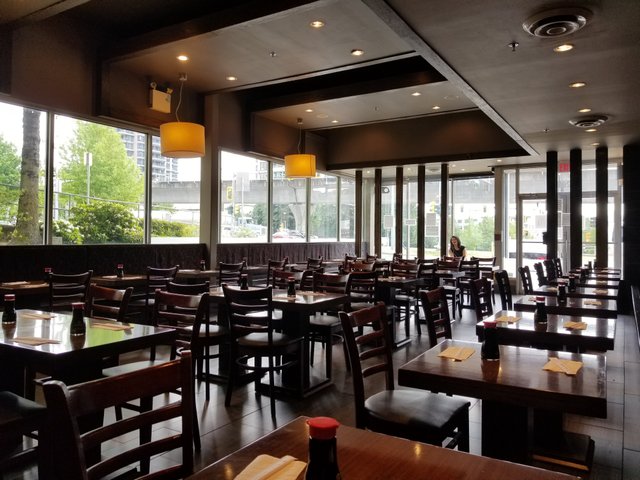 Sushi Garden... always known for the "great value for the price and quick service" type of restaurant. You could almost always expect to get a big slab of sashimi (although not the best cutting) for a very reasonable price, and the quality of food is very consistent (not great, but not bad). That's why they are always busy and crowded.
Although I used to be a frequent customer. I haven't been there for a long time. We got lazy with cooking last week so we decided to go for a quick lunch. I was shocked when they handed me the same old yellow menu that almost everything has got 20% more expensive (i.e. the sushi salad used to be $6 now $8+ , sushi combo used to be $12 now $15). We ordered a few items that we usually ordered, the sushi combo, the agedashi tofu, the seafood salad and the udon, etc. Thankfully the taste did not change much, but alas, Sushi Garden is no longer a great value restaurant, we'd probably not come back again. T.T feel sad that another hearty sushi place is now off the map.