Dine Out Vancouver - Bucket Ice Cream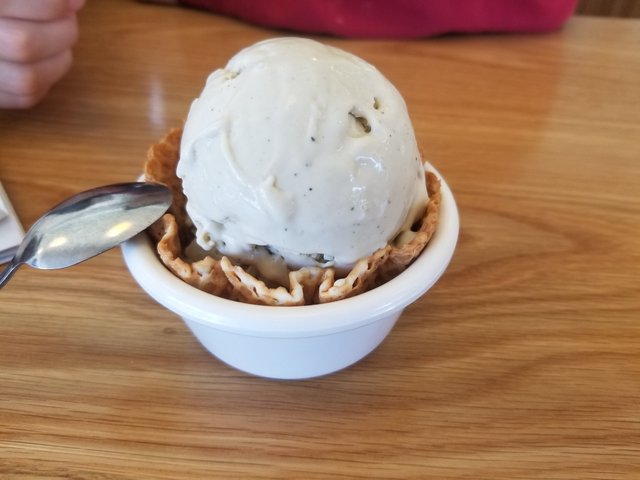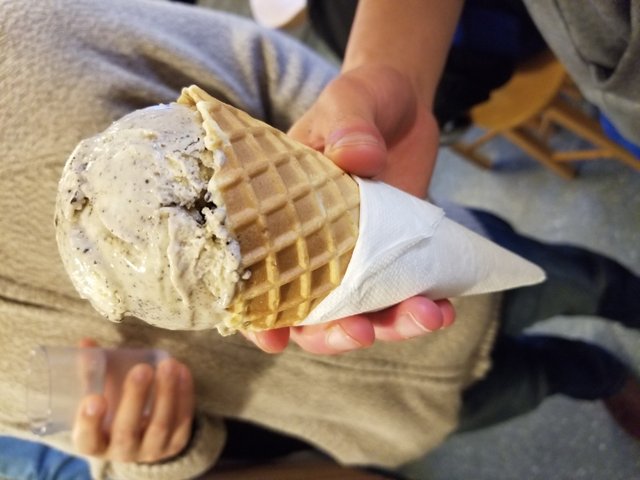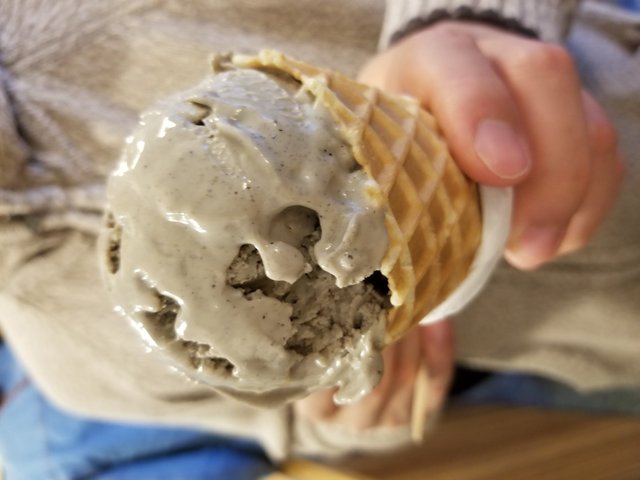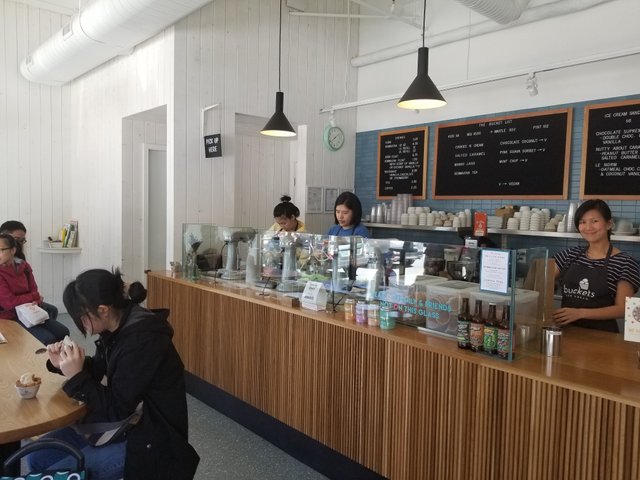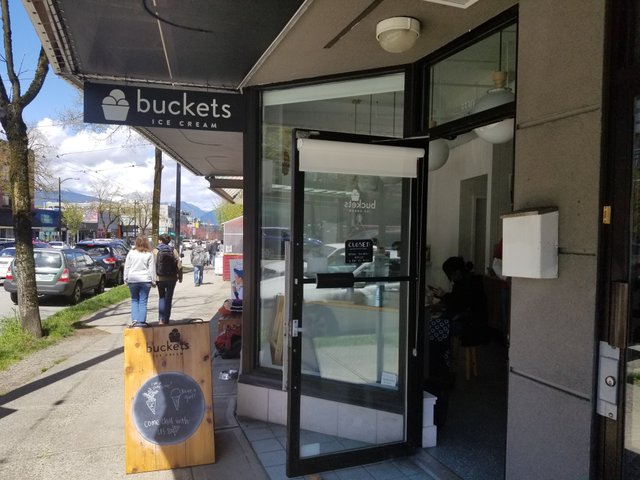 Another new ice cream spot in town specializing in the liquid nitrogen/freshly made hype. Despite the difference in methodologies, I didn't find liquid nitrogen ice cream all that different from ice cream made conventionally.
I visited this place twice, the first visit left a good impression. The staff was very friendly and patient, I ordered the green tea ice cream with waffle. The ice cream itself tasted a little different than all the other green tea ice cream I've had, a little more toasty and saltier than others but nevertheless very memorable, the waffle was crispy. We made another visit with my brother, we ordered sesame flavor and my brother ordered the cookie & cream. My brother likes the cookie and cream but we didn't like the sesame at all, turns out having too much sesame can be overwhelming too!
I might come back again to try the mango lassie ice cream, but will definitely test the flavor first before I place my order.