Dine Out Kelowna - Mad Mango Cafe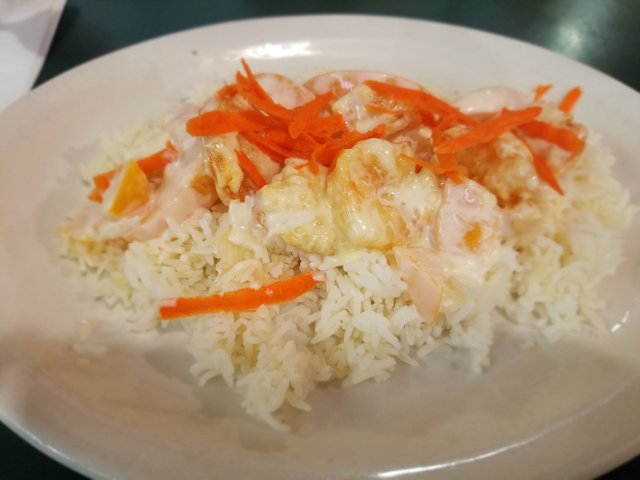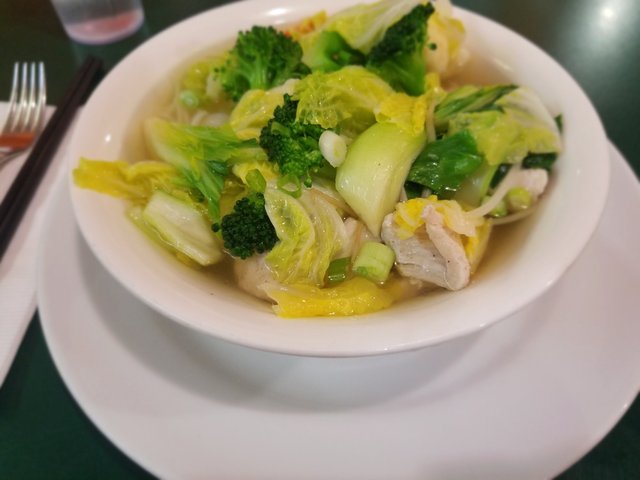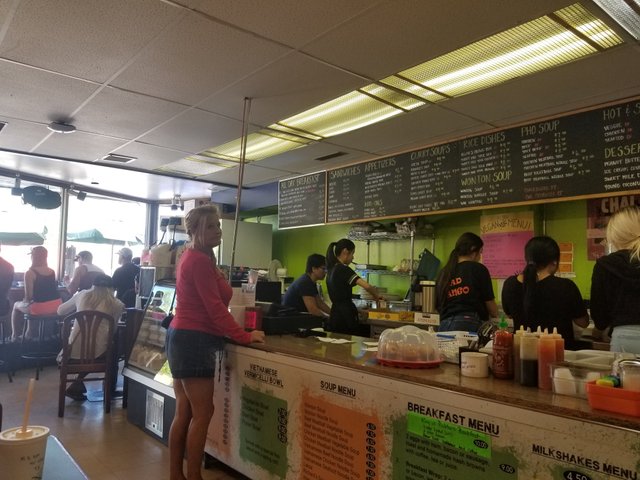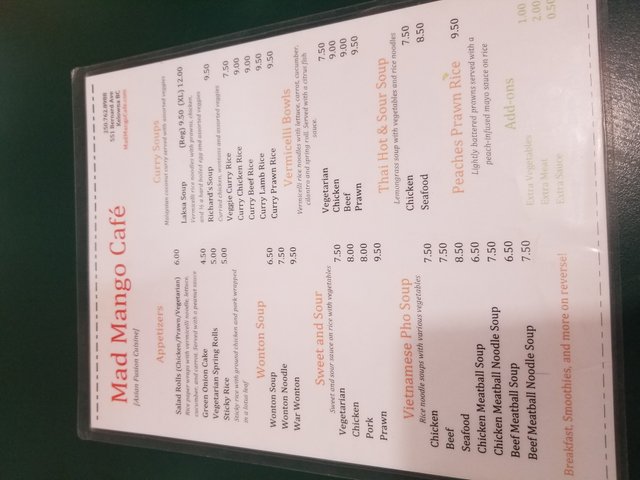 Headed out to Penticton for a conference last weekend and passed by Kelowna, we decided to stop and hunt for food. The closest restaurant with good yelp rating is the Mad Mango Cafe so we gave it a try.
The place was crowded and neatly arranged. We ordered the chicken pho ($7.5) and peach prawn ($9?). All other items on the menu are also pretty reasonably priced. The chicken pho turned out to the very different from the conventional pho with chicken breast and vegetables floating on nearly flavorless soup. It's definitely very healthy, my biggest complaint is the soup being too light, and the pho is definitely not authentic. The portion of the peach and prawn is a little bit small but surprisingly tastes very good!
Not bad for an Asian place in this neck of the wood.