Haha. When you wonder whether you can just twist and turn your cooking using whatever you have, sometimes you might have a really unexpected nice surprise; other times you might have disastrous result.
But if you have parents (seniors) who are game on with your experiments, just keep quiet and try
I have been experimenting with eggs some time back and recently I have noticed some YouTube sharing that reduces the need of gluten, but still has cheese as one of the main player ingredients in it.
However, since my parents are still very much into bread, and we are just a little sick from too much Chinese cooking, I decided to just twist something up with whatever I have:
cheese, baby cocktail potatoes, an opened spaghetti sauce bottle and an egg in the fridge.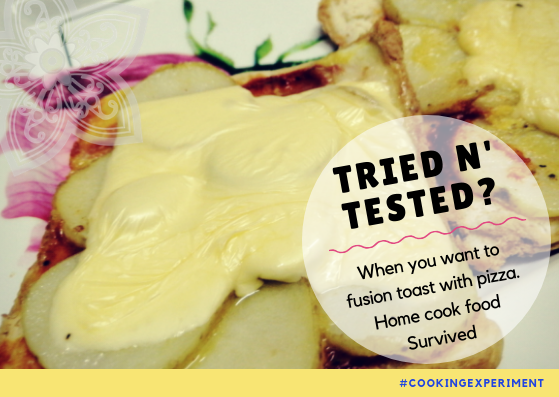 Let me show you the result of my test first, and it doesn't look too bad; but this is actually already attempt 3 so it looks much better.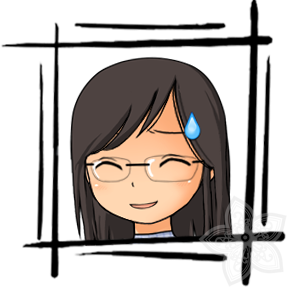 So let's get started.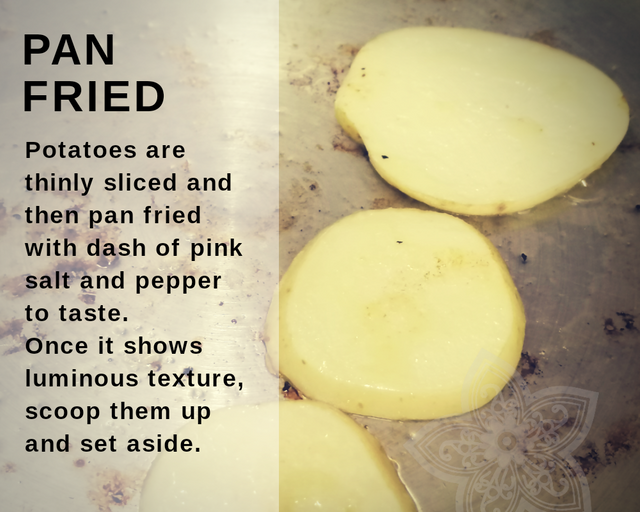 I can actually do all these straight from the oven but since I am on pan I figured to give it a try with pan sauté potatoes first to ensure they are well cooked but not too soft.
Using pink salt is extremely useful when it comes to sautéing with pepper, and you will be surprised with just a dash of pink salt and black pepper cooking does loads of wonders.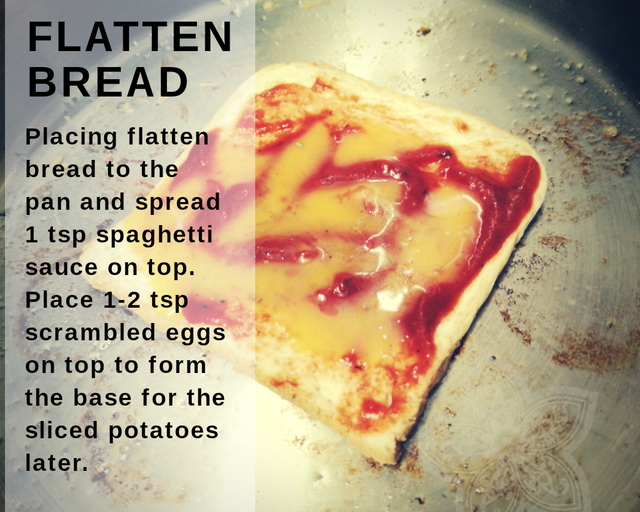 Next to have a more "thin based pizza feel" I actually flatten the bread slices with a rolling pin, but I might do something different next time if I ever use normal bread slice as "pizza base".
I added spaghetti sauce at the base and added a little of seasoned scrambled eggs mixture at the top to hold the potatoes later as they are cooked.
I then placed the sautéed potato slices at the top nicely and then place a slice of cheddar cheese at the top.
The Mistake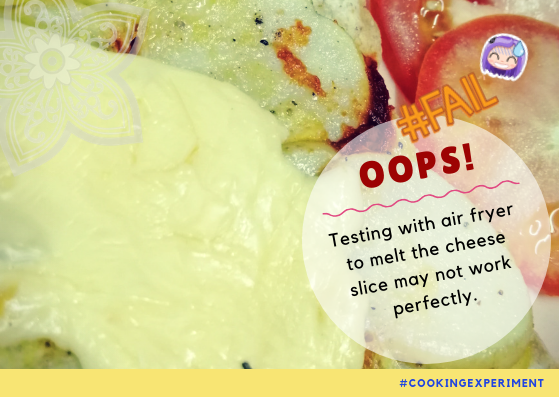 I thought to speed things up I would acquire the air fryer to help me do the last part to melt the cheese while I prepared the next slice; but not realising that air fryers relies on both heat and wind to circulate it, a cold slice of cheese could actually be flown off and slide at the side.
This picture at the top was the first try, and I have decided while stacking the ingredients on the pan while it is still hot in low heat, I have closed the lid of the pan and let the cheese melt a tiny bit first before moving it to the air fryer.
However, if you have a big convention oven, you do not need to worry about that, just stack the ingredients and cook them over the oven at the end.
Lesson learned: diffenent cooking tools you will need to cook it differently.
Not everything can be easily cooked via air fryer.
So there you go, my try and error cooking of the day.
The good part is that it didn't turn out too horrible, and my parents were happy enough to have the "mini fusion pizza like toasts" for dinner after a really heavy lunch with the relatives at a noodle shop, which I will later write about it to share with you exactly where it is.
I hope you have enjoyed reading through my experiment and if you are interested to try this out, please do let me know on the outcome and maybe we can exchange notes to make it better.
until then
Thank You for Your Time
Posted using Partiko Android