Midnight Snackin' - The Elvis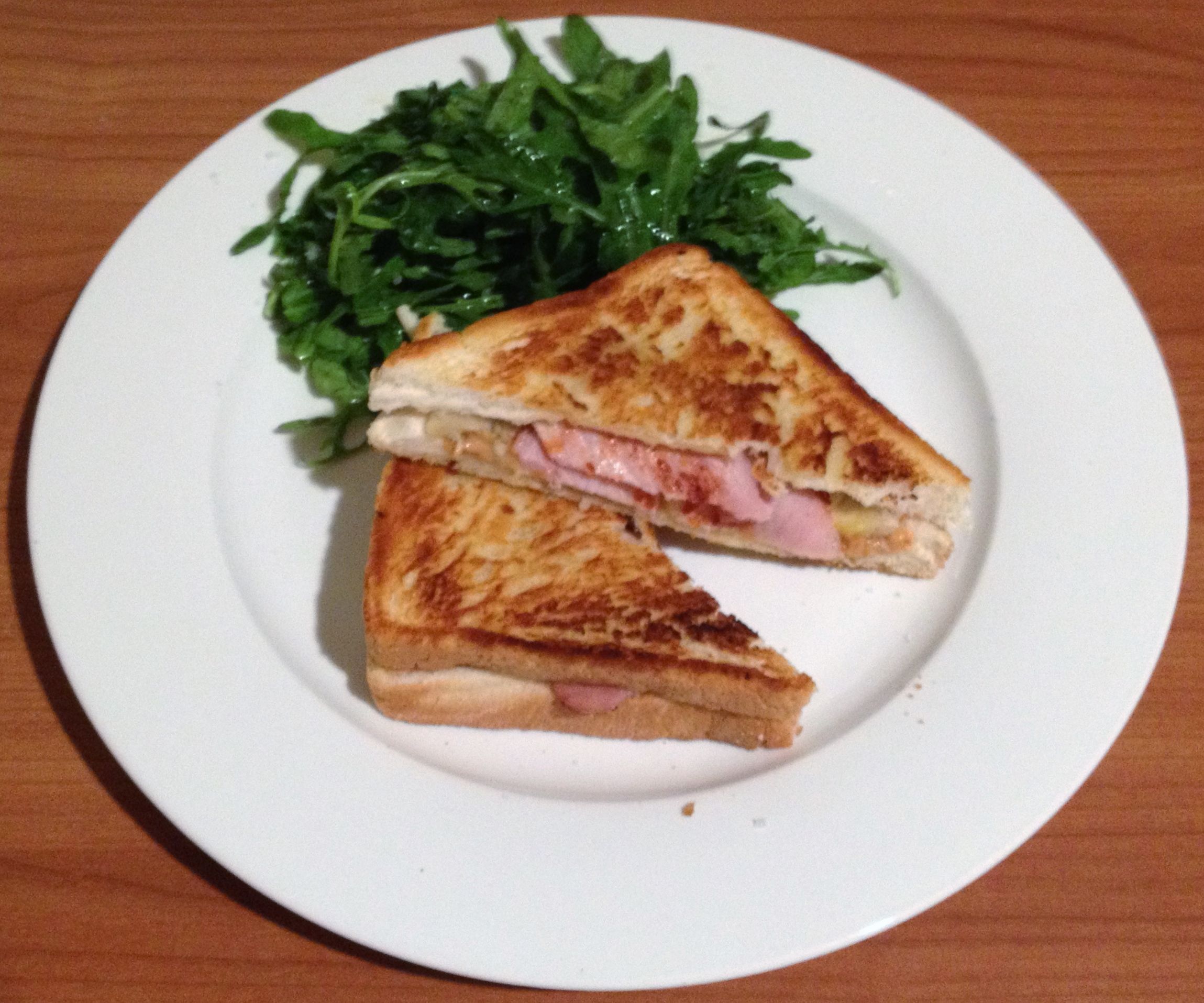 Following is a short photo essay of my latest midnight snacking exploits.
This particular late night delight is commonly known as "The Elvis".
Soft white bread, peanut butter, banana and fried bacon. Lovingly assembled and then toasted.
I added a simple side salad of rocket with a light olive oil, lemon and pepper dressing.
Yes, yes I know - you don't make friends with salad! Regardless, it was a nice way to cut the richness of the sandwich and make me feel slightly better and healthier about my late night culinary choices.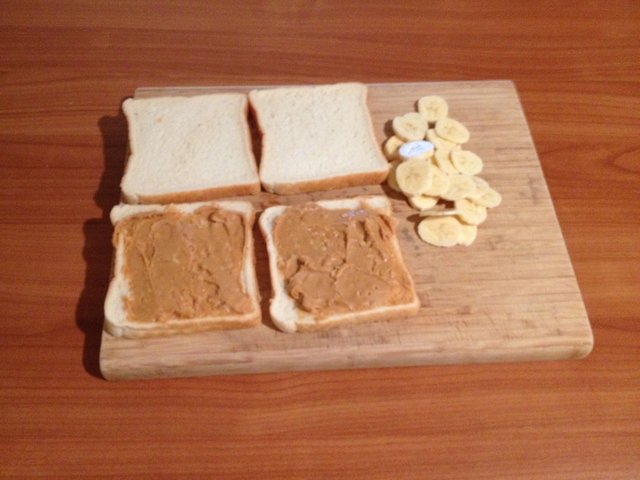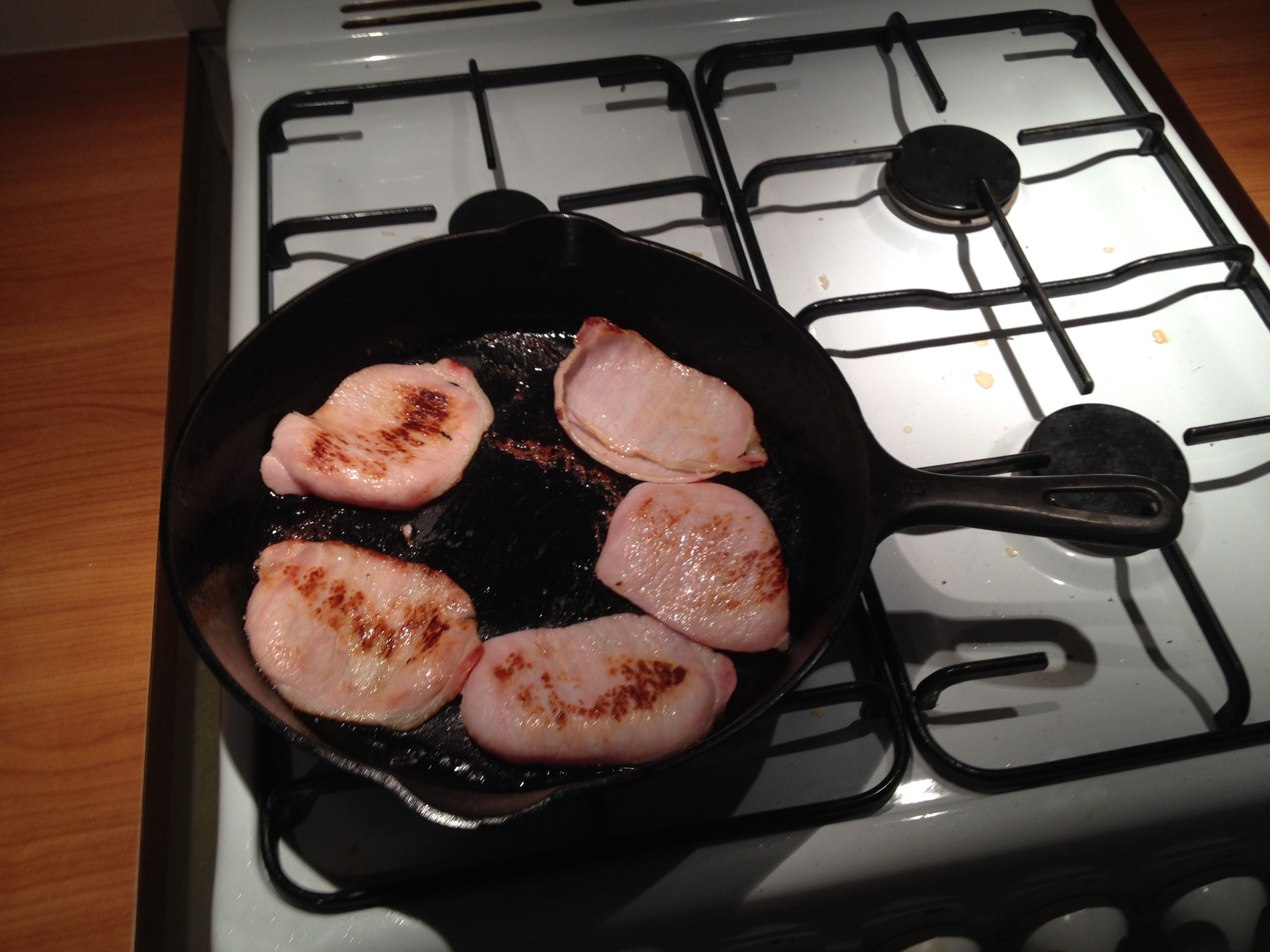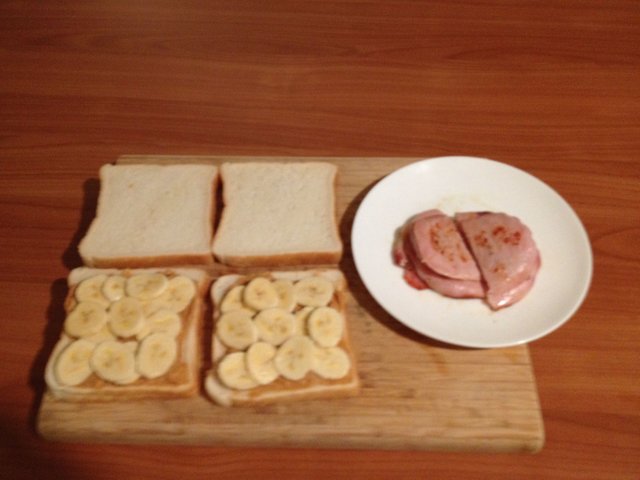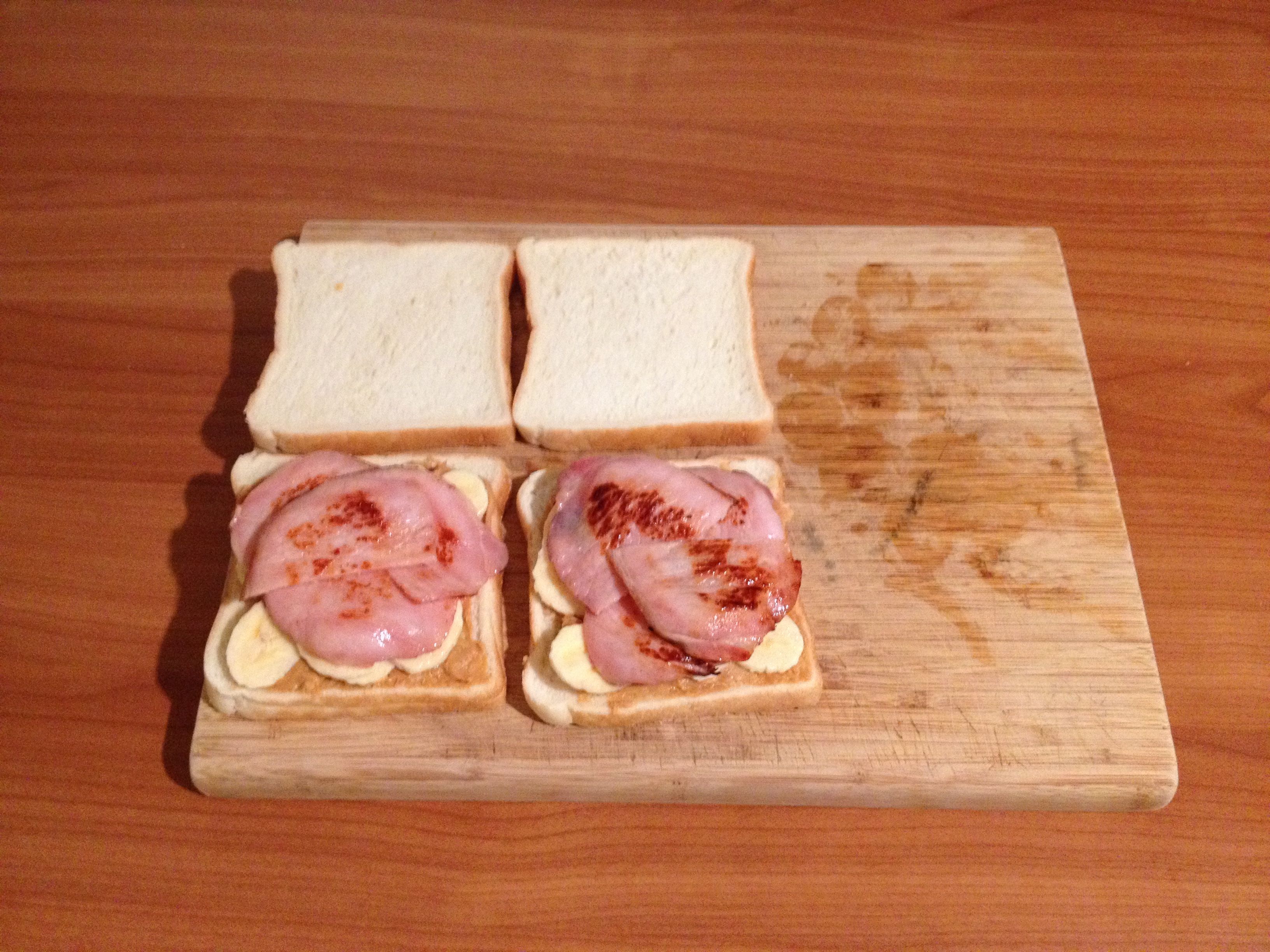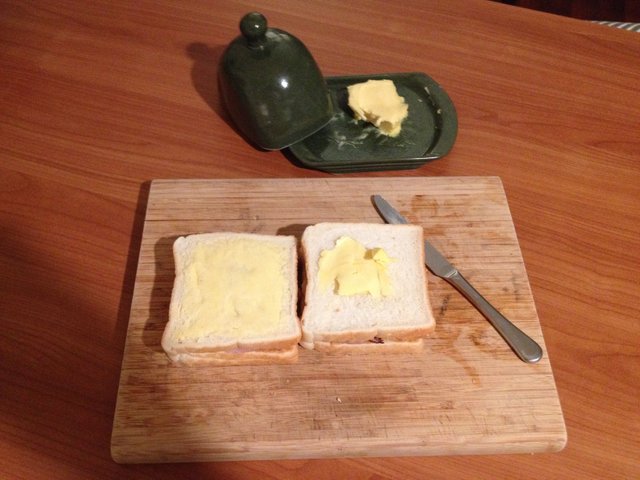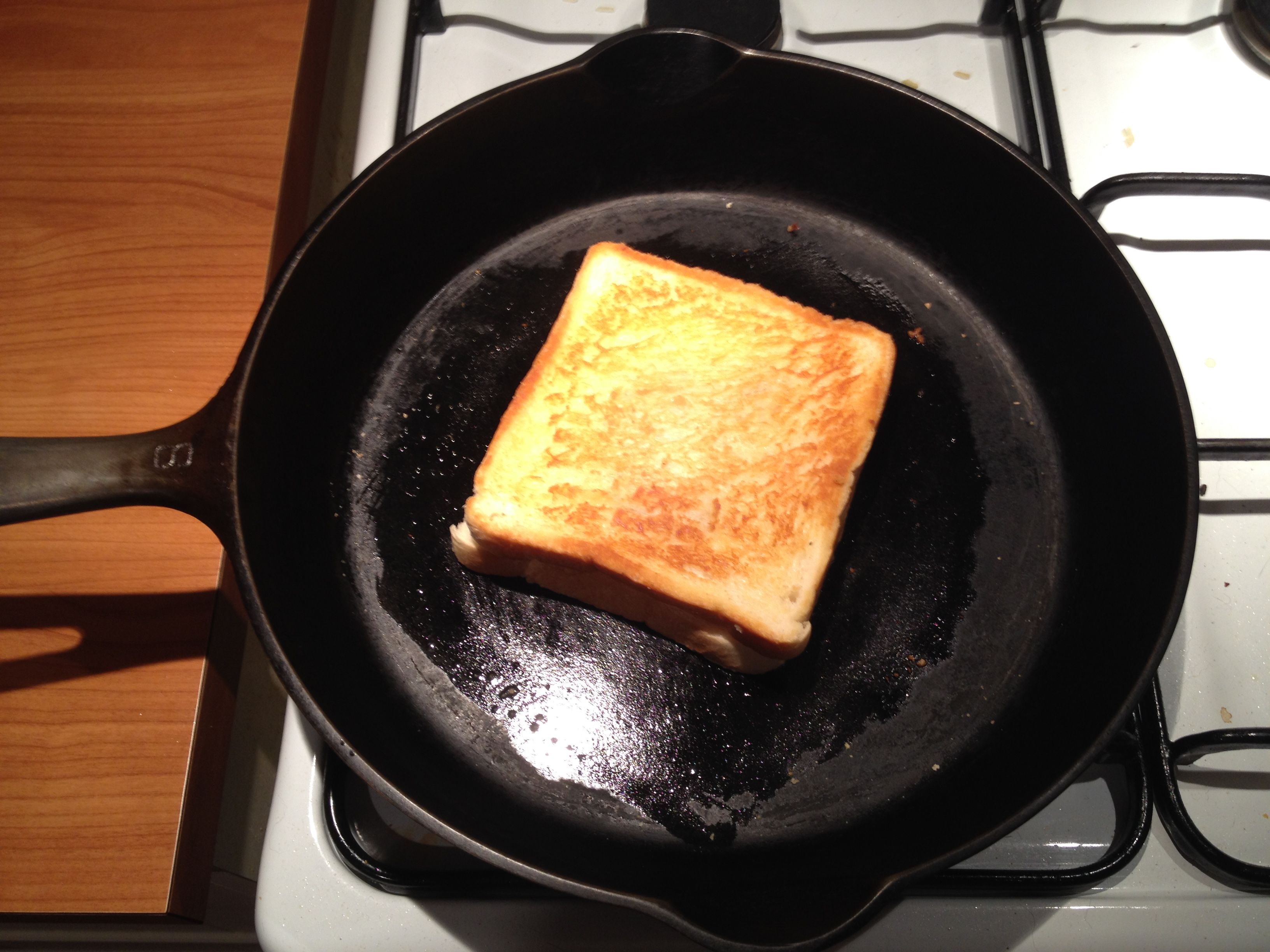 Ready to go! Mmmmmmmmm.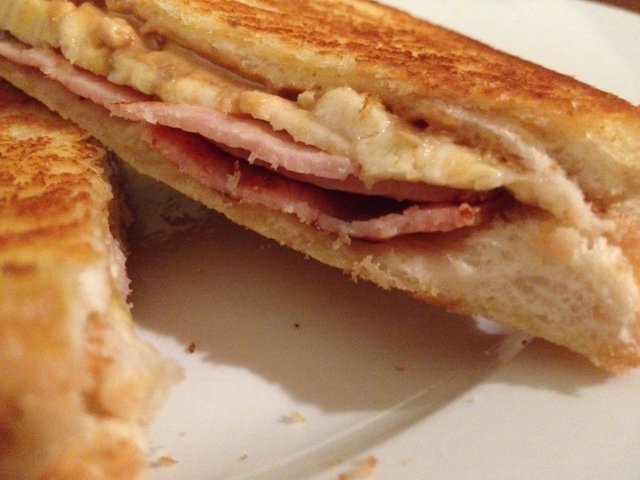 I hope you enjoyed reading this as much as I did making and devouring it.
Let me what you think. Give me some variations to try.
Snack on. :)