Home made skewers
Here I decided to put my BBQ experience to the next level.
I've always bought the Turkey skewers from supermarket, but this time I decided to produce them by myself.
The size is 3 times bigger than the ones already done, and the taste in my opinion is far away better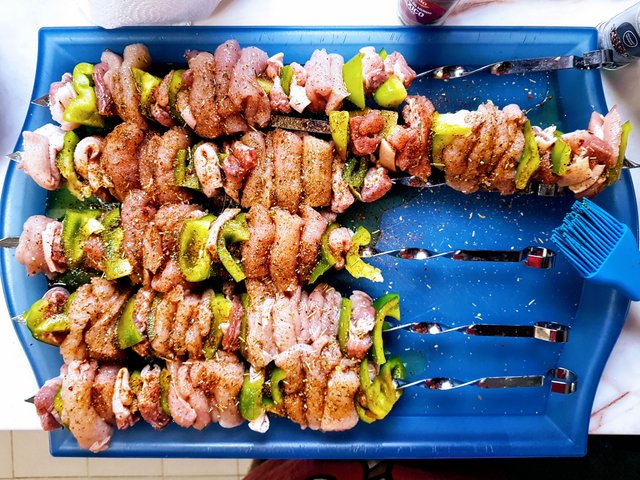 I like how coloful they look, and it is always better the sensation of doing something by yourself than just buy, even if it's something so simple as these skewers.