Linzer Cherry Cake- The Recipe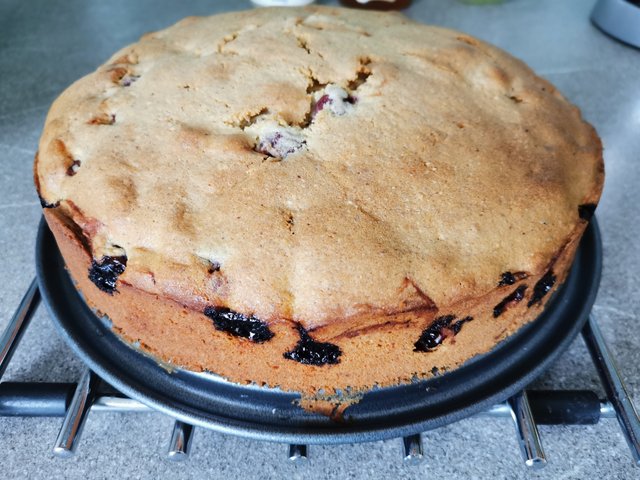 A Quick And Easy Cake For The Weekend
After last week's cake fight, my mother prepared another cake for the weekend.
Here is the recipe:
250 gr butter
200 gr sugar
1 packet vanilla sugar
5 eggs
1 teaspoon cinnamon
1 pinch of ground cloves
250 gr wheat flour
1 level teaspoon of baking powder
150 gr ground almonds
Mix everything together and fill the cake pan (average 28 cm) 2/3 full and then add
750 gr sour cherries from the jar
drain and put on the dough; then the remaining dough full over it.
Preheat oven to 175-200deg and then bake for just under 1 hour.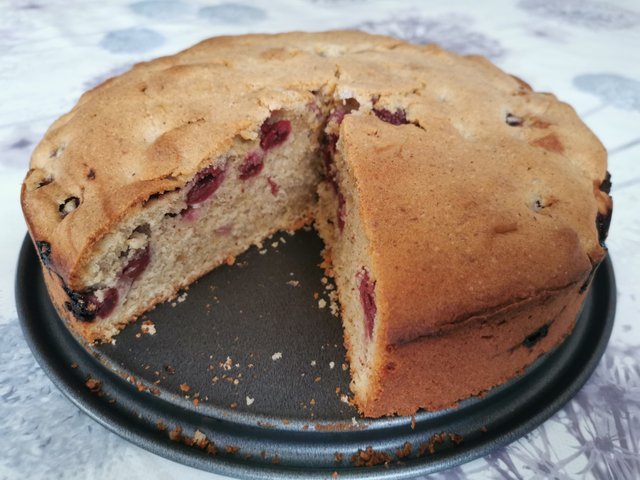 Special tip: Prepare the cake one day before the serving. It draws juice from the cherries wonderfully,