Have a good Tuesday everyone!
Oh, I haven't shared culinary recipes with you for a long time ... I am correcting 🙂
Do you like pumpkin? I don't, but I love pumpkin seeds. I offer you a recipe pumpkin flour biscuits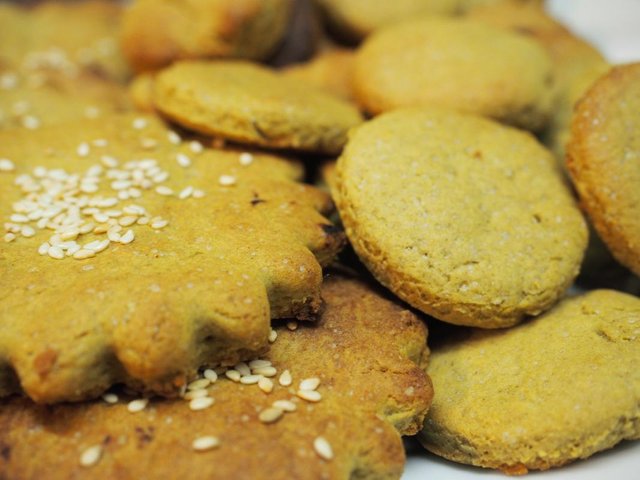 I like to use different types of flour and experiment in baking. 😊🍰🍮
Today I will use **pumpkin flour **. Pumpkin flour is a valuable food product. Flour is made from pumpkin seeds
The composition of the flour is healthy and balanced. Pumpkin flour has a unique vitamin-mineral composition, through which it has a preventive effect.
You need only 100 grams of pumpkin flour per day - this is what your body gets useful vitamins and micro-elements.
Pumpkin flour is successfully used in cooking.
The distinctive taste of pumpkin seeds is beautiful in sauces, gravies, as an additive to soups and salads. Pumpkin flour is added to pastries by mixing it with wheat flour.
So, we need: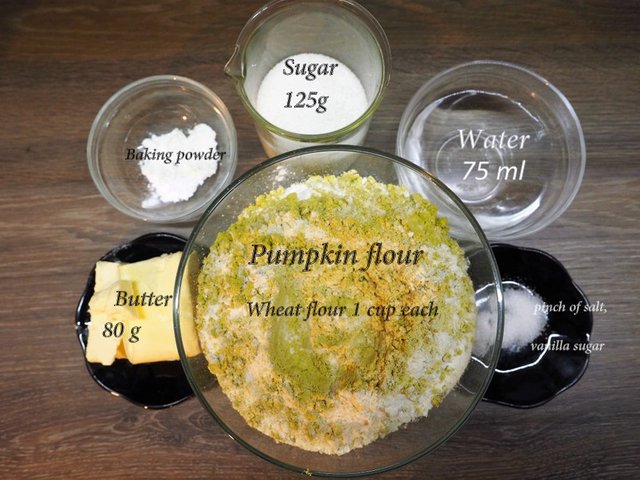 Pumpkin flour
Wheat flour 1 cup each
Sugar
Butter
Water
Baking powder, pinch of salt, vanilla sugar (add cinnamon if you want)
Butter with sugar and grind. I combined pumpkin flour and wheat flour and all the dry ingredients. Added water and mixed with oil. Like this !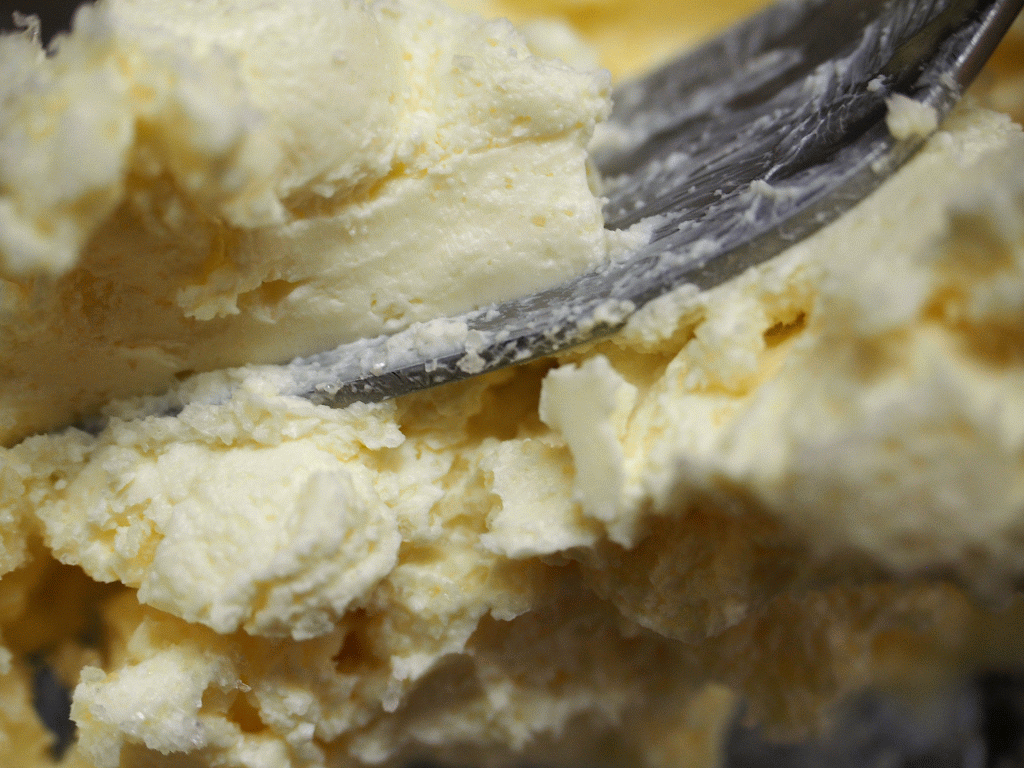 All subsequent steps are clearly visible 🙂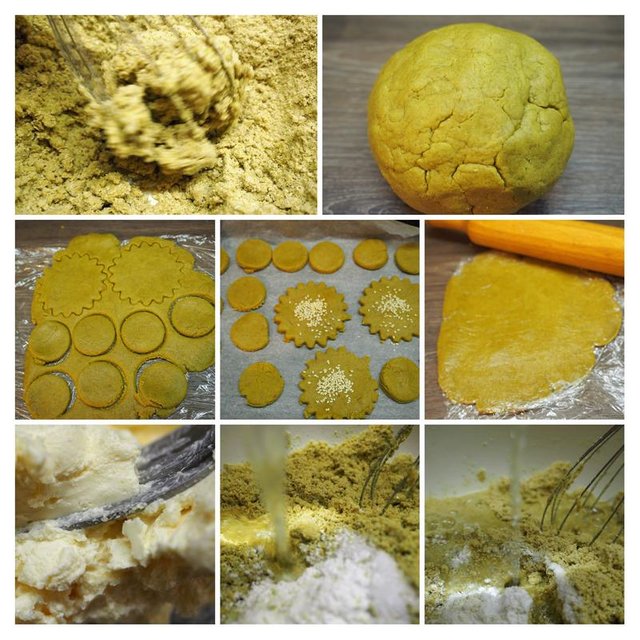 The ready dough we roll, using food wrap. Cake ~ 0.7 cm thick Cut out cookies, of any shape. I added a little sesame, sprinkled on top. It is very convenient to use baking paper, not grease with oil and not sprinkle with flour. Bake in a hot oven, 10-12 minutes. You know well the capabilities of your oven. The main thing is not to overdo it!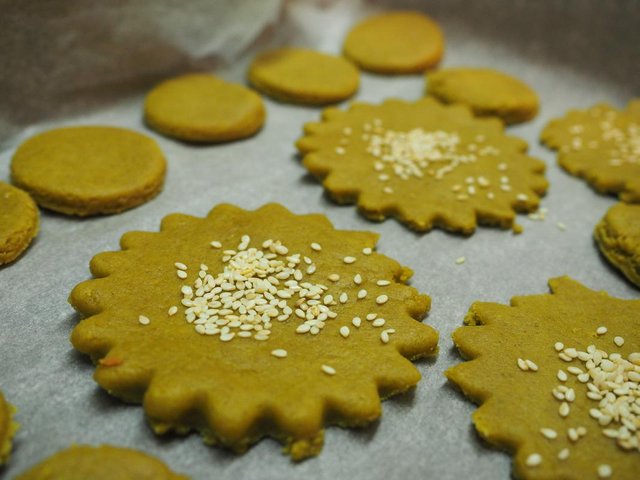 Ready cookies have a greenish tin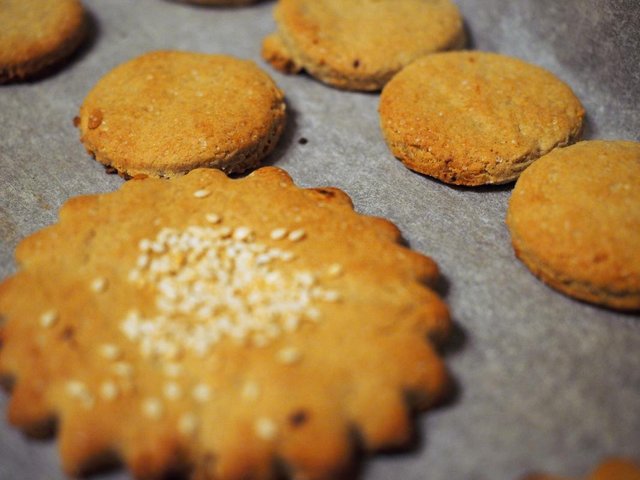 All done!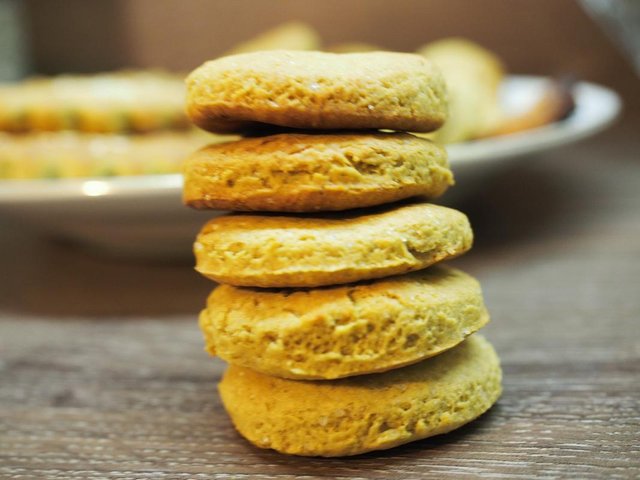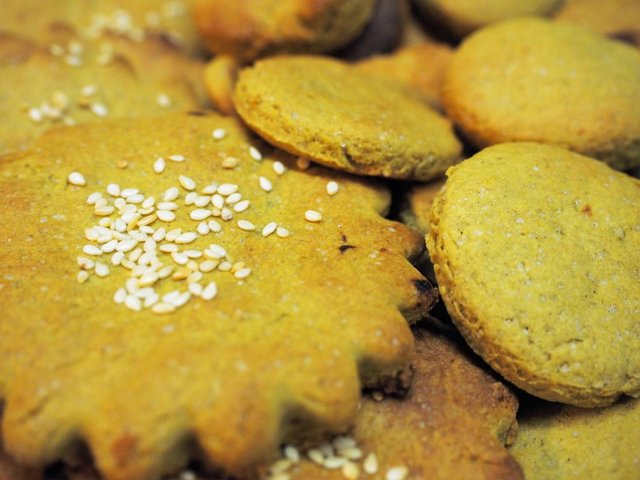 Rooibos tea in a glass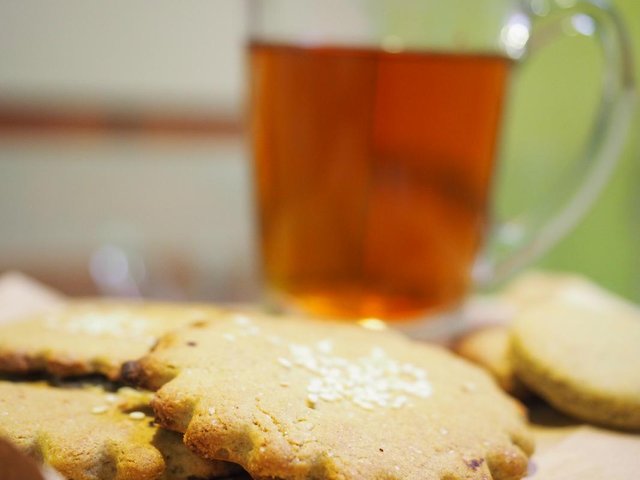 I'm not quite sure if my recipe is like for #fruitsandveggiesmonday 🙂
Original photos by @leylar
Thanks for your time!