Best Kebabs In Austin!
By Leon Fu
Website: http://www.kebabalicious.com
Address: 1311 E 7th St, Austin, TX 78702
If you enjoy this #restaurant review, please upvote and I will do more of them. I eat out everyday, so I know many good restaurants, especially in downtown Austin where I live.
I've been a regular Kebabalicious patron for several years. IMO, they have the best Turkish style #kebabs in Austin. Their pricing is reasonable, $9-$12, offer generous portions, and taste great. I can't say if it's authentic Turkish because I've never been in Turkey. My experience with Turkish food comes from my time in Europe. Their food is much spicier than the Turkish food there.
They offer kebabs as wraps or salad in a bowl. Since I try to limit my carbs, I usually get mine as a salad. My favorite is their Beef Lamb Kebab. They offer it spicy, medium, or mild, and will ask if you want feta cheese topping for a dollar more. Their food is quite spicy, so get mild if you don't like spicy food. I get mine medium or spicy, and usually get feta cheese. Here's what I typically order: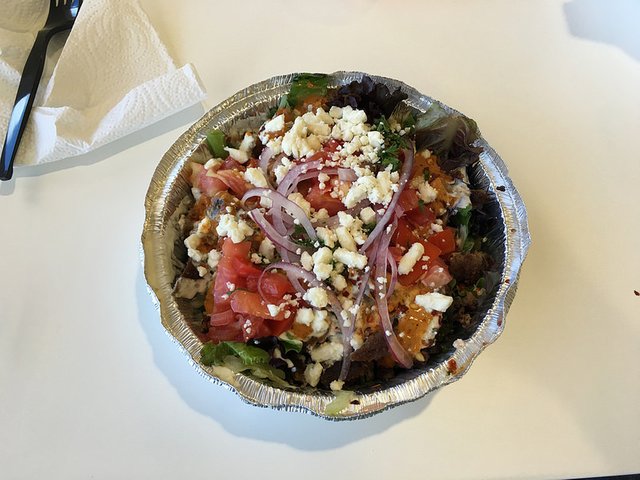 As a wrap, they look like this: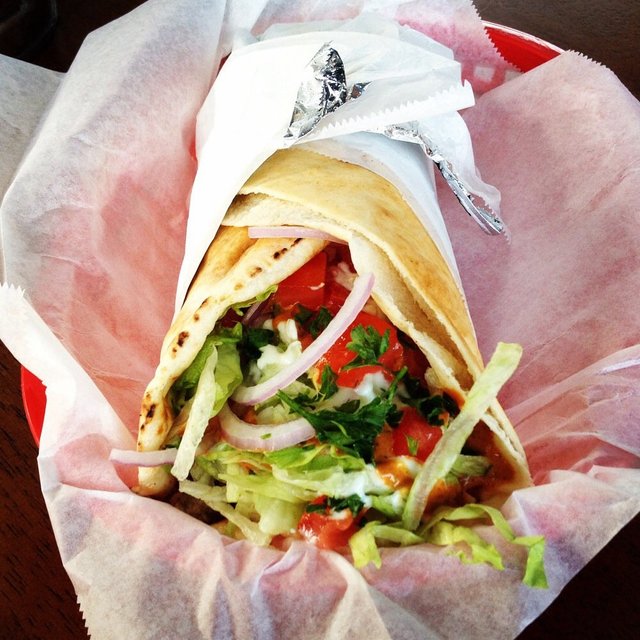 If you're a regular customer like me, make sure you sign up for the FiveStar customer loyalty app to get a free kebab after approximately 10 kebabs (or ~$105). FiveStar is becoming quite popular with small businesses.
They began as a food truck that on 7th street during weekend nights and on Congress Ave during the day to serve lunch.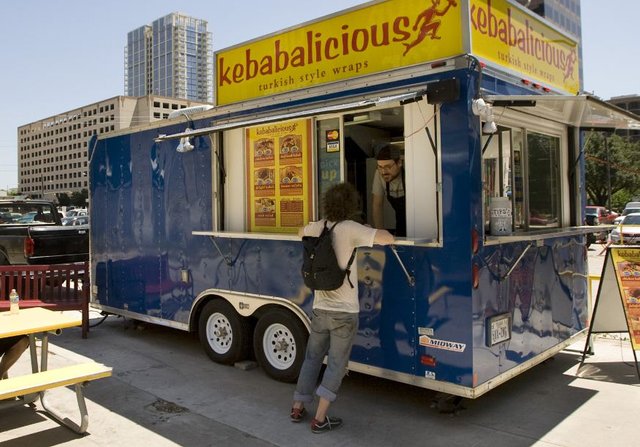 Their food truck also comes to my office, which is why I'm reviewing them today.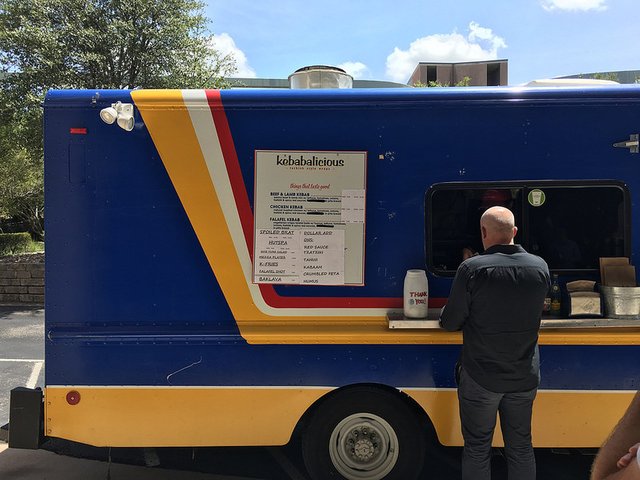 They graduated several years ago to a proper restaurant on 7th Street and Navasota. The building is very typical of East Austin. They sometimes have live music playing on the weekend. Here are some recent photo of their restaurant.