Banana Con Yelo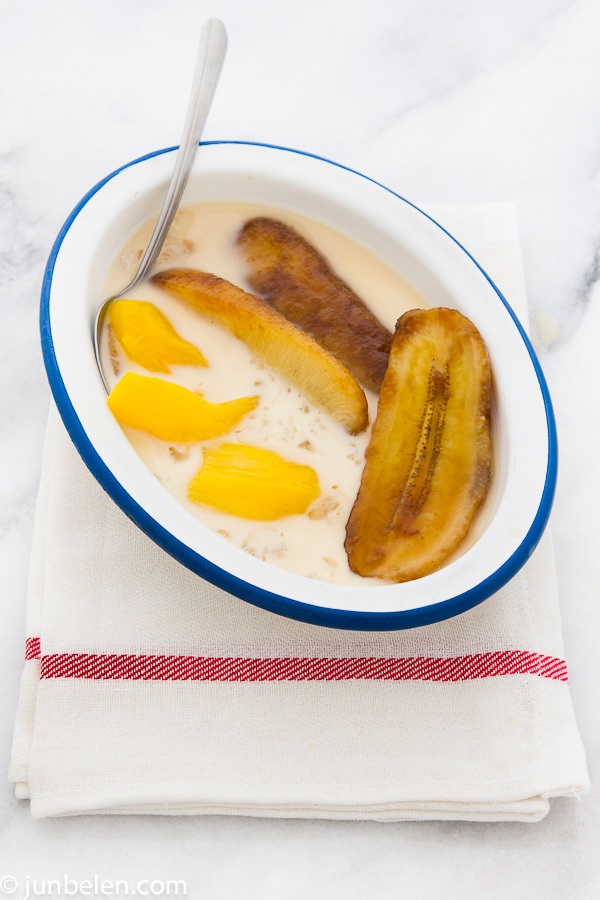 anana (SABA) con Yelo is popular during at summer in the phillipines and very similar to 'minatamis na saging' where we create a caramelized plantain slices. The only difference is that the former is served with crushed ice.
Ingredients:
5 pcs saba na saging, sliced diagonally (vertically, crosswise or in circles, whichever you prefer)
1 cup brown sugar
2 cups of water
¼ cup of fresh milk
1 ½ of crushed ice
Cooking Instructions: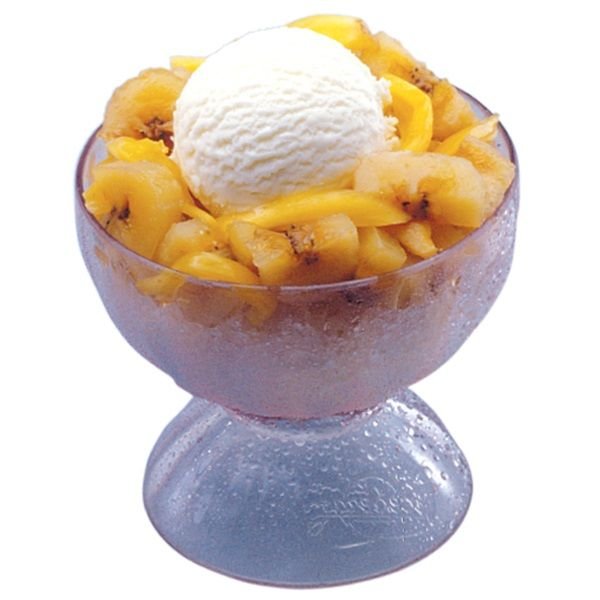 Foremost, make sweetened plantains. To do so, put saba na saging, water and brown sugar in a pot. Boil in low heat, allowing the saba to be cooked and the sugar to caramelized. Constant stirring is needed to prevent sugar from getting burnt. When you already achieved a thicker caramel, put the fire off, remove the sweetened plantains from the pot and put it in a platter.
Place pieces of sweetened saba in a separate bowl, topped it with crushed ice and layer it with another set of 'minatamis na saging'. Pour fresh milk. Serve and enjoy!