Hey Steemit!
I made myself and my partner a nice roast dinner last evening. I thought I would share it with you.
We barbecued a rolled roast beef on our outdoor gas barbecue.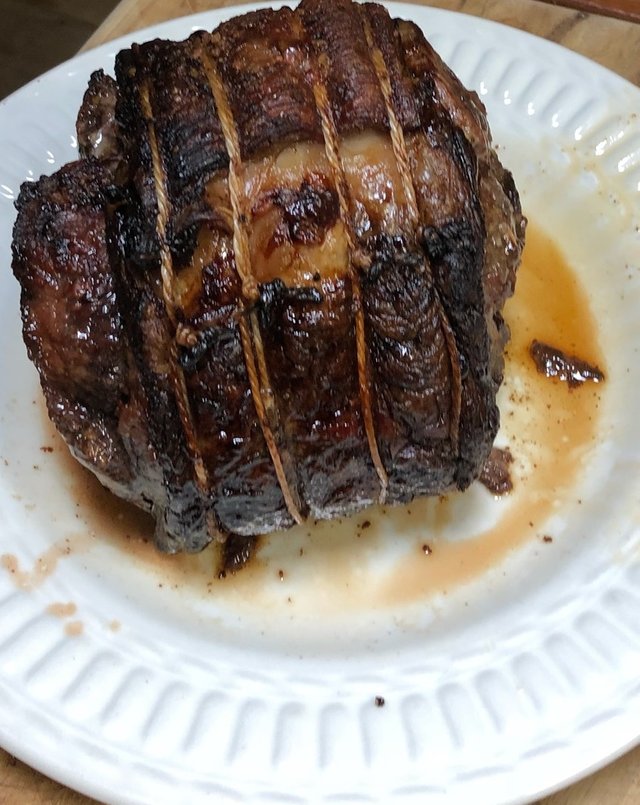 Here is the cross-section of the roast. It was a rolled roast with garlic, butter and shallots chopped up and rolled up in it.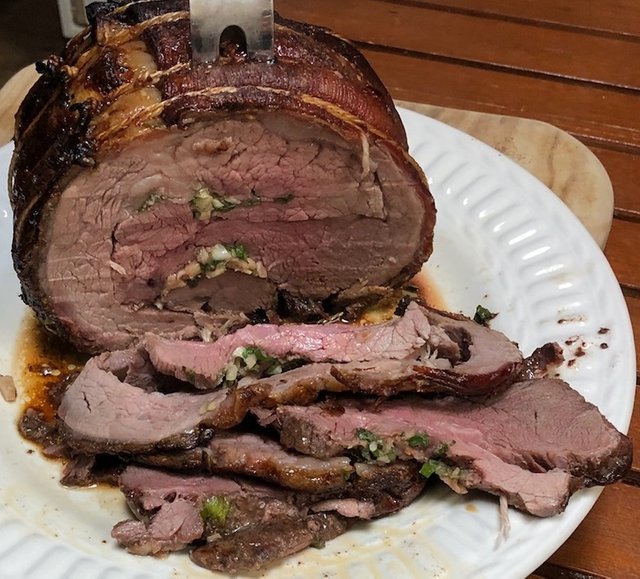 I roasted some potato and pumpkin coated in herbs.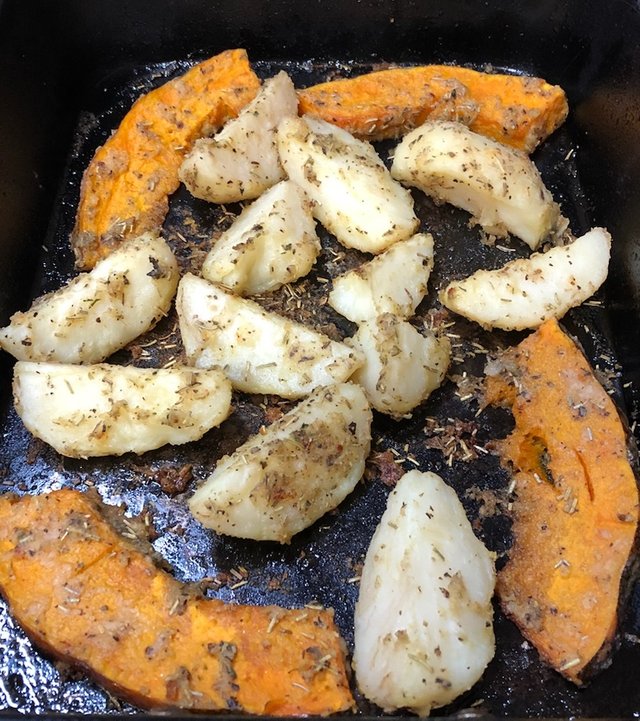 And using the drippings from the roast I made a gravy sauce.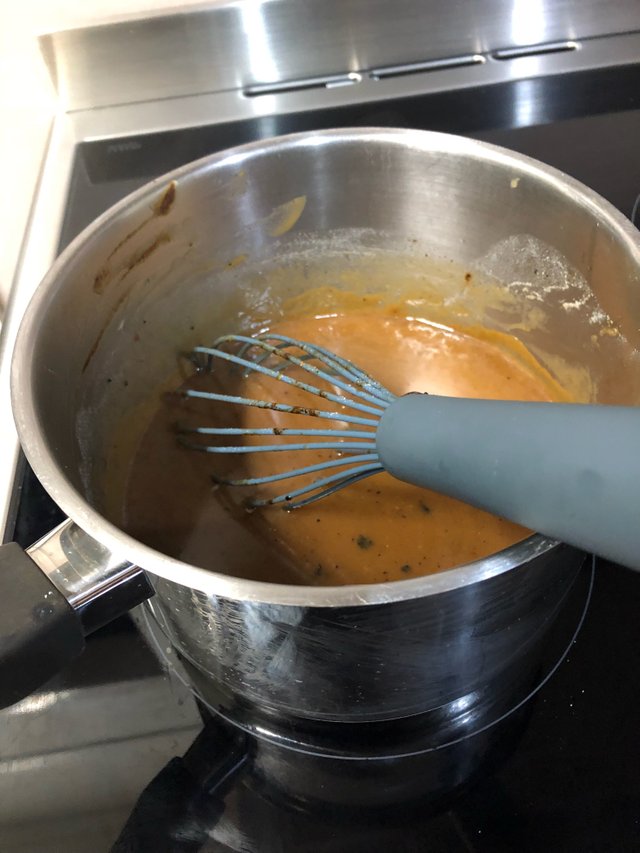 Here is the roast beef, roast vegetables and gravy plated up.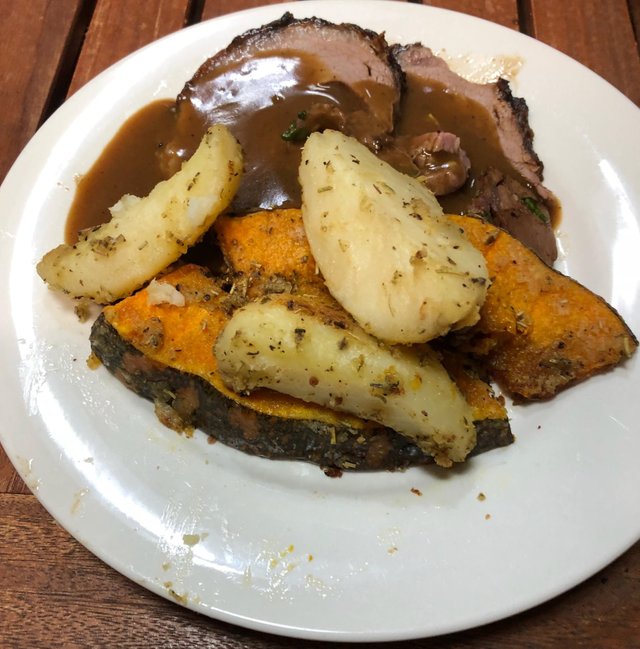 For dessert we polished the meal off with a ginger crust lemon cheesecake.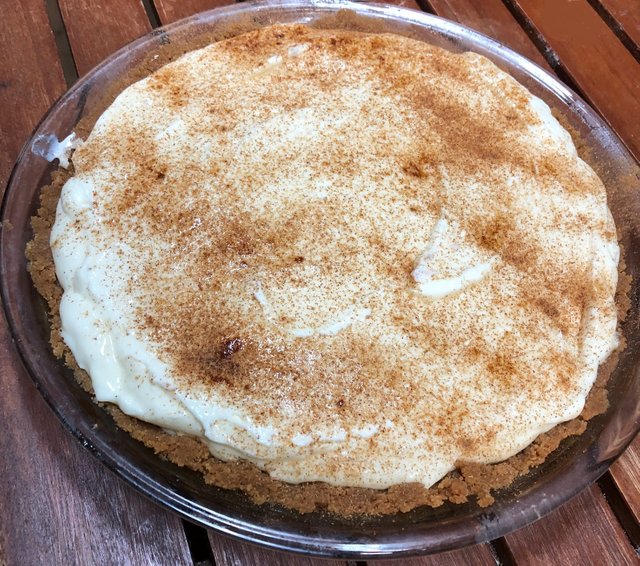 Sliced and plated up with cream. I should have whipped the cream but by the end of the night I was a little too tired.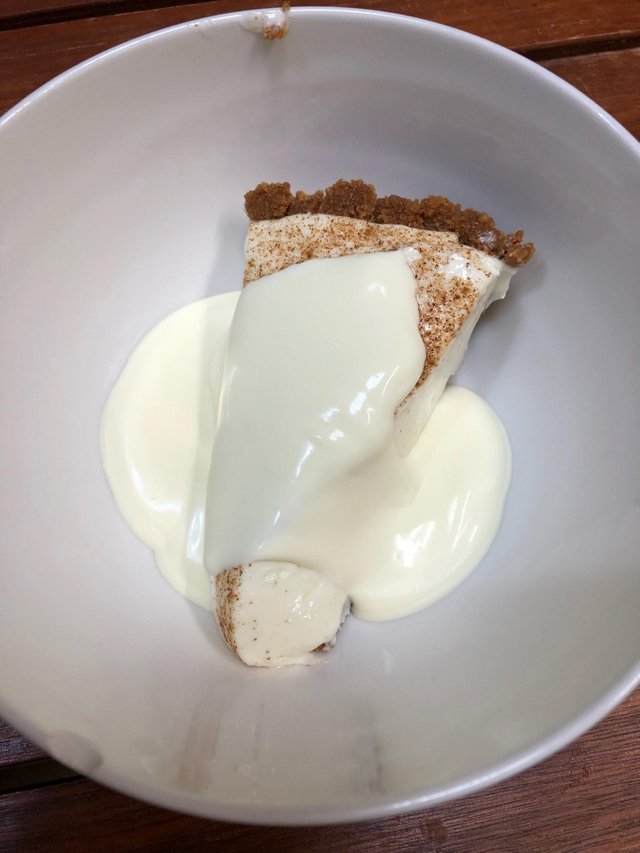 Thanks for reading friends.
~La Dolce Firma ~