Winter is coming to an end in here in Australia as August ends and we enter into spring in September. As the weather changes, so does my eating and cooking habits. The climate where I live is quite harsh, with spring and summer days reaching very warm temperatures. As the climate warms up, I tend to eat less calories and meals that are lighter and cooler.
During the winter, I love a good fruit crumble - whether peach, apricot or apple. I've baked my last warm dessert today as we approach spring.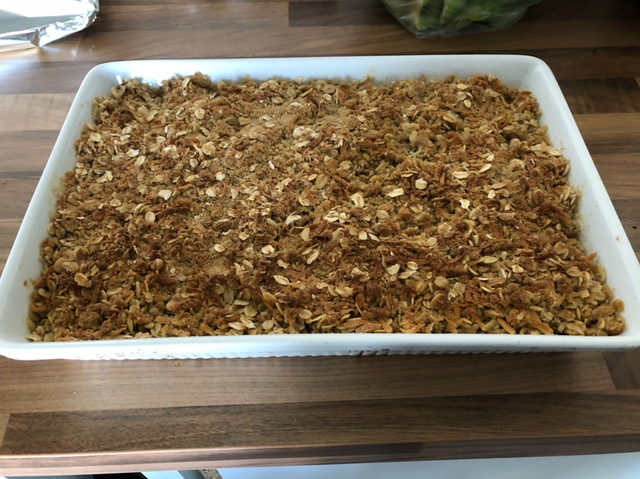 Looking forward, my favourite desserts to make that I will be cooking in the summer include:
Panna Cotta
A cooked Italian custard set with gelatin, Panna Cotta is an all round favourite of mine!
Fruit Flummery
A soft-set gelatin and cream based dessert incorporating fruits like mango or passion fruit.
Semi-Freddo
A semi-frozen egg custard that is better than store bought ice-cream.
Trifle
A popular Christmas Day dessert in the western world. Trifle combines sponge cake, jam, sherry, custard, jelly and cream together into a layered pudding-like dish.
Thanks for reading friends. I look forward to cooking for you in the summer.
~ La Dolce Firma ~