Croquettes with a sausage is a surprising combination. Who has not eaten yet, are highly recommend to try.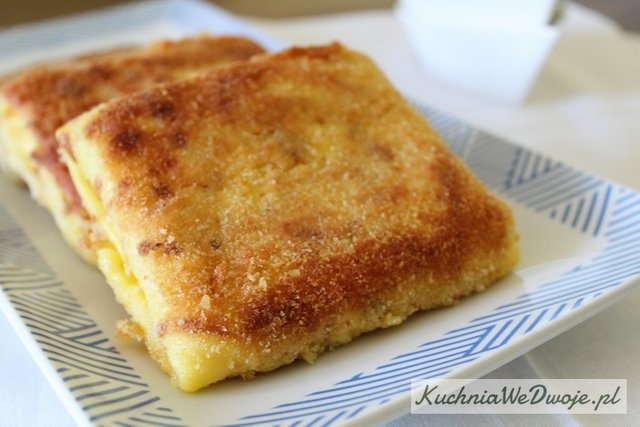 Time of execution: 30 min
Servings: 6 pieces
Components:
Pancake batter:
2 eggs
7 tablespoons of flour
200 ml of milk (4/5 glasses)
2 tablespoons of oil
1/2 teaspoon of salt
Stuffing:
4 sausages
2 pickled cucumbers (60 g)
1 canned peppers (70 g)
6 yellow cheese plasters
Breadcrumbs:
Step-by-step preparation of croquettes with sausages
Make a dough for the pancakes: mix all ingredients for the dough with a mixer.


Bake pancakes.


Cut the sausage, cucumber and paprika into 10 cm long bars.


Roll the croquettes: put the slice of cheese on a pancake.


Chest the croquettes in the egg and breadcrumbs.


Bake on both sides for a few minutes until brown.

Enjoy your meal,
Sylwia and Krzychu
Blog: http://kuchniawedwoje.pl/
Facebook: https://www.facebook.com/KuchniaWeDwoje
Instagram: https://www.instagram.com/kuchniawedwoje.pl/
Pinterest: https://www.pinterest.nz/KuchniaWeDwoje/boards/
If you are interested in recipes in the STEP BY STEP FORM, we encourage you to follow our Steemit channel.