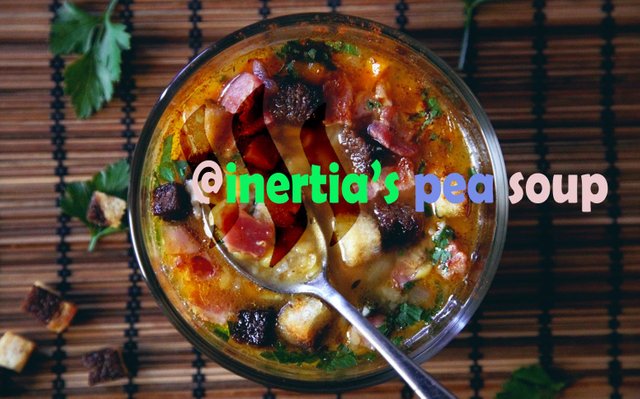 Hey Steemit!
I decided to upgrade from my current way of creating food/cooking posts and instead of just sharing some recipes and pictures (even though I will still continue to do it) I am going to make people's favorite food, how does that sound?!
I am pretty excited about it and I think it is a great way to make these posts interesting to people on both Steemit and Golos (of course I will post the articles on Golos in Russian).
Either way, friends, today we are making @inertia's favorite dish which is Pea Soup! Even though I do not cook soups often, I like pea soup, it is a pretty good choice when it is cold outside and it it's both filling and tasty.
I will be also making garlic croutons to go with the soup, so let's begin :)
Ingredients for the soup:
200 g smoked ham;
100 g bacon;
200-220 g split peas;
1 carrot;
1 onion;
1 garlic clove;
800 ml-1 liter chicken broth;
frying oil;
celery salt, bay leaf, black pepper to taste.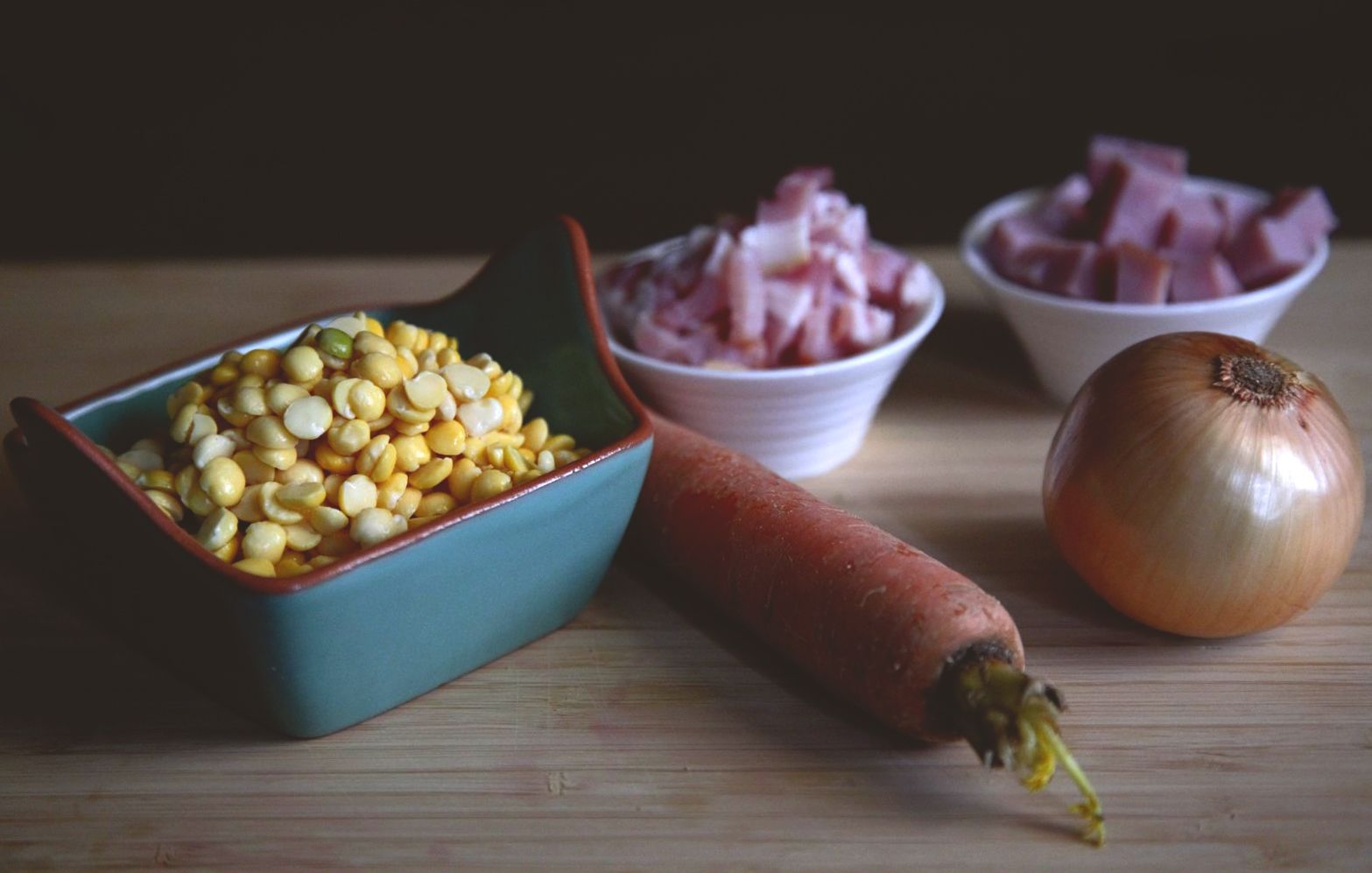 Directions:
Heat the oil in a boiling pan or a dutch oven, add in chopped onion, carrot and garlic, saute the vegetables for about 10 minutes until they're soft. Add in cubed ham and bacon (reserve some bacon for serving, if you please), cook for additional 2 minutes. Now, add the split peas, chicken broth and the spices. Bring the soup to a boil, cover with a lid and simmer for about an hour or until the peas get soft.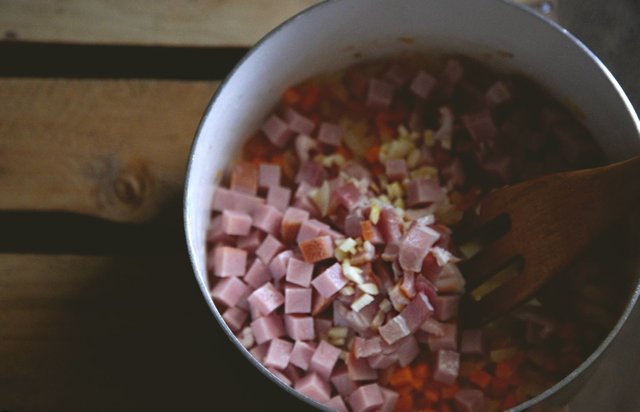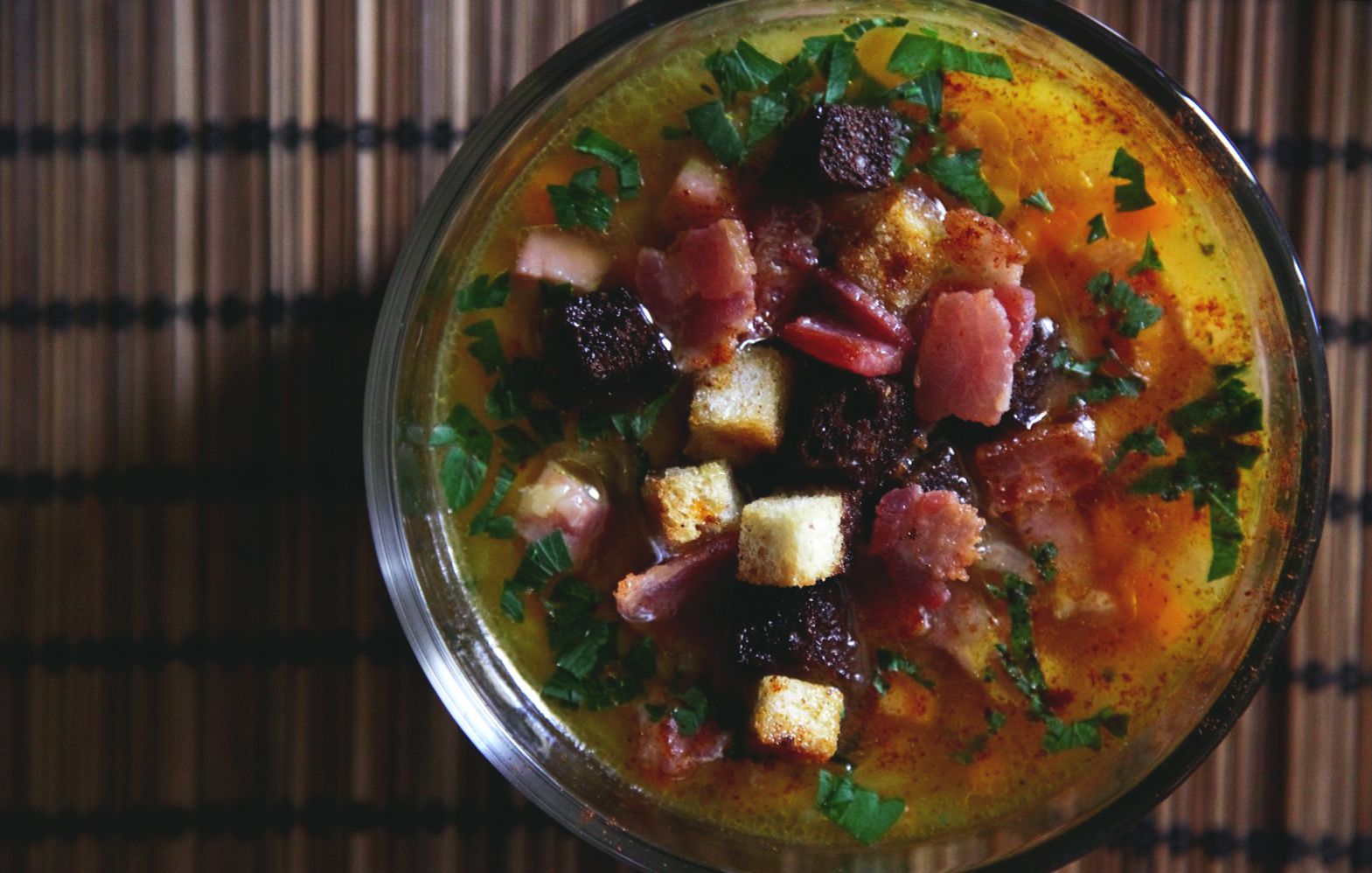 Ingredients for the garlic croutons:
2-3 slices of bread;
50 ml olive oil;
2 garlic cloves.
Directions:
Preheat your oven to 350F or 180C. Cut the bread into cubes and place onto a baking sheet. Press garlic into a bowl, add the olive oil and stir, pour the mixture over the bread, toss well. Bake until the croutons turn golden brown, for about 15-20 minutes.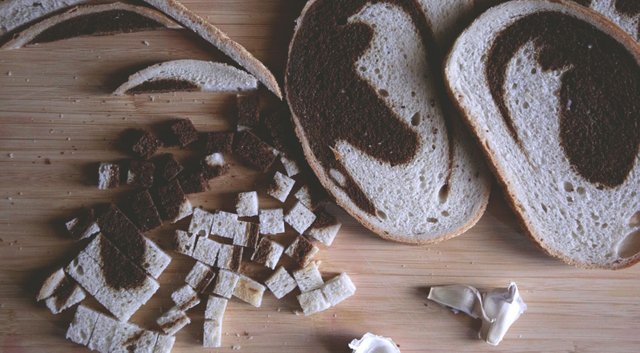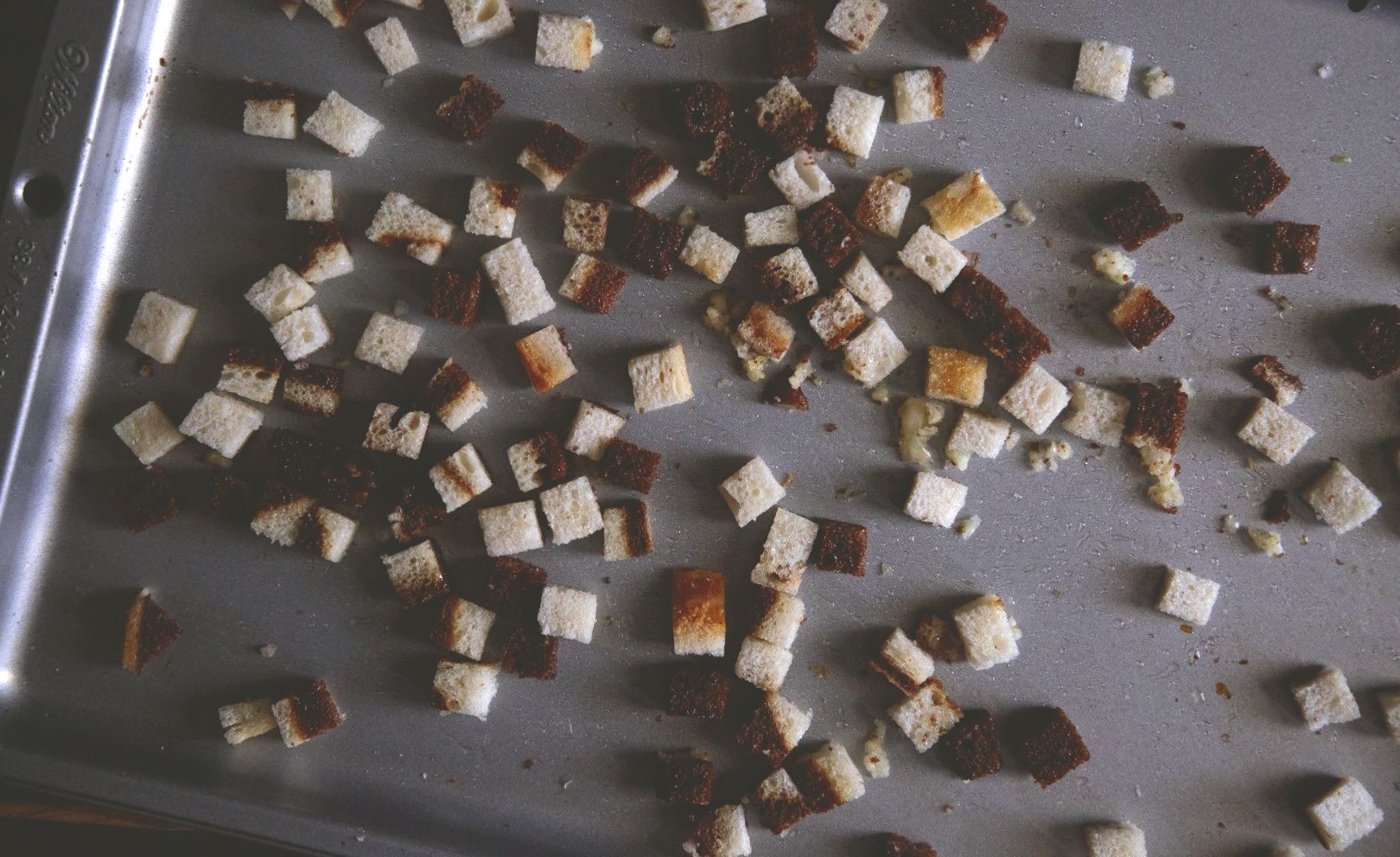 Looks like we are done, now that was easy, wasn't it? I encourage everyone to try making these croutons,

they are to die for, I promise!

Serve the pea soup with some fresh parsley, or any other type of herb to your liking, bacon and garlic croutons!




Note: if you guys wanna see me make anyone's favorite food, let me know in the comments, I am going to try doing that if I can get ahold of them and of course if the ingredients are available to me. Although I already have a few people in mind for the next posts. I plan on making a person's favorite dish post once a week. Maybe I should get a name for it?