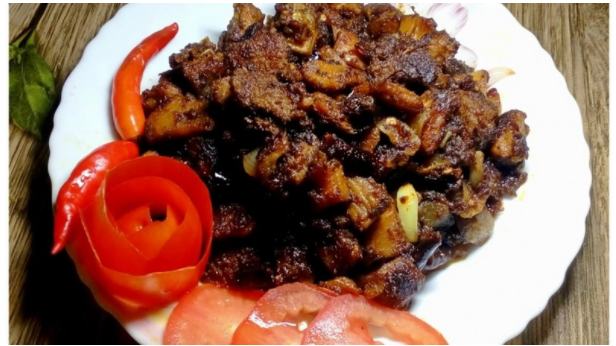 Under the street, the banana fries are sold in various restaurants in the city. Very good to eat with hot rice or bread. This frying fried preparation is a little time consuming. But if you know the recipe then what is the idea!
Ingredients:
Bhuri - 1kg, onion kochi - 3-4, ginger-garlic paste - two and a half tablespoon, coriander / chilli powder - 2 teaspoons, turmeric / cumin powder - 1 teaspoon, whole hot water - quantum, oil / salt - quantitatively
For frying: Piaz - 7-8, Chanaamirich - 7-8, Garlic - 1, Garam masala powder - 1 teaspoon, Oil - 2-3 tablespoons.
Procedure: Wash the water and wash the water several times after cleansing it. Cook all the ingredients in the cooking area and keep it warm. If the vanilla is boiled, then gravy will dry completely.
Then heat a little oil in another pan and fry the bury for a while. Give a warm welcome. If fried, fry the onion / garlic / chopped coriander leaves for 2-3 minutes.
very interesting my favorite food.