15 minutes
5 minutes of prep time.
10 minutes of cook time.
---
This is a base for you to build on, so get creative with different toppings combinations. It's also fun to have a party where you make a couple to share with friends. They are filling, and one serving is good for one person.
---
Keto-friendly toppings separated by when to add:
add before roasting in the oven:
olives
mushrooms
high fat proteins
pepperoni, salami, bacon, sausage
whole milk mozzarella
fresh garlic
onions
peppers
jalapeños
add after pizza comes out of the oven:
fresh basil
fresh tomatoes
parsley
cilantro
any other fun toppings you can think of? let us know in the comments.
this recipe also is a good option for meal prep. left over pizza tastes better, imo. 😉
I recommend using a fork and knife for this, or having some napkins handy, it can get messy. I'm getting hungry just thinking about making it again, haha. If you make it, I'd love to read your opinion and see your pictures in the comments below.
Alright, into the kitchen! 💪
---
Tools:
spoon
oven-safe pan, you can use aluminum foil if you don't have one.
gas or electric oven.
---
ingredients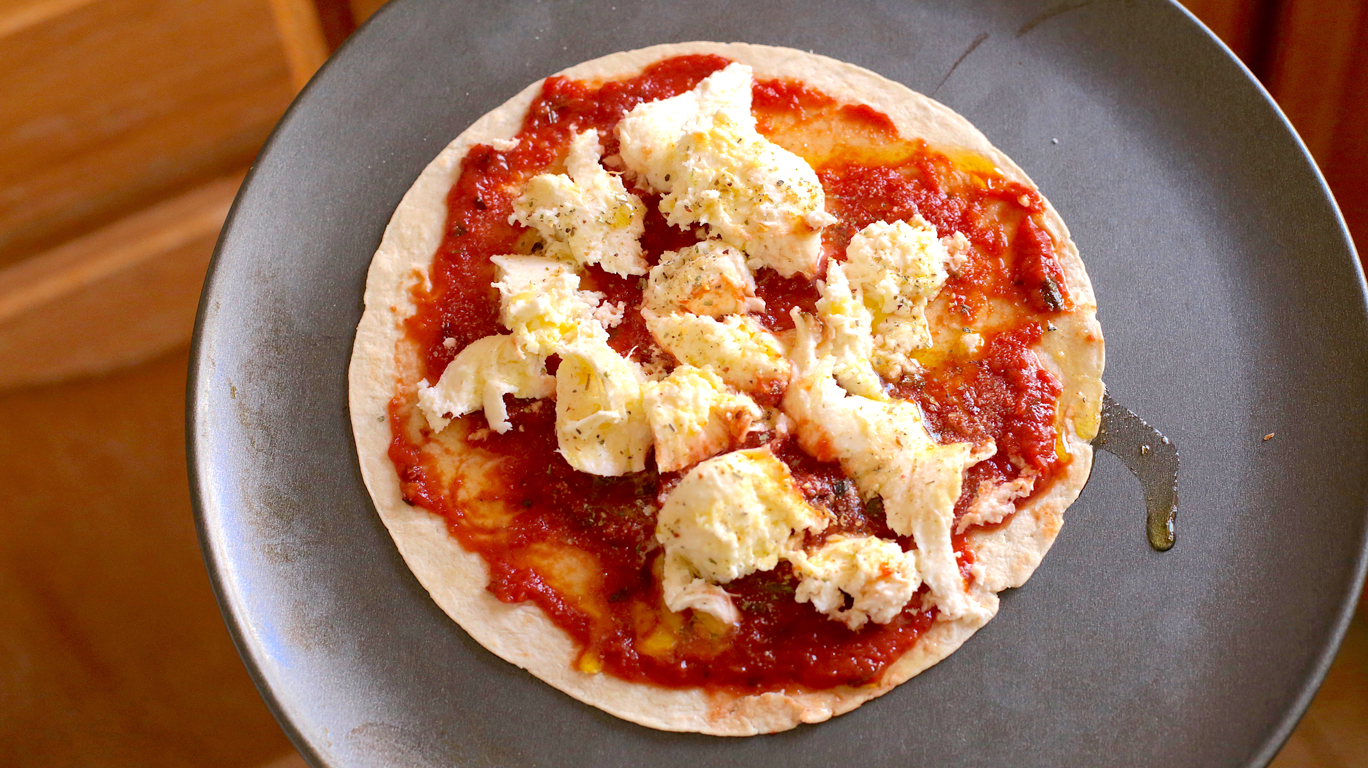 you can use another brand, as long the netCarbs are equal or less than 6 grams.
store bought, to save time.
I prefer marinara over pizza sauce, and it usually has less sugar.
To save time, I used dried flakes for the one pictured here.
---
steps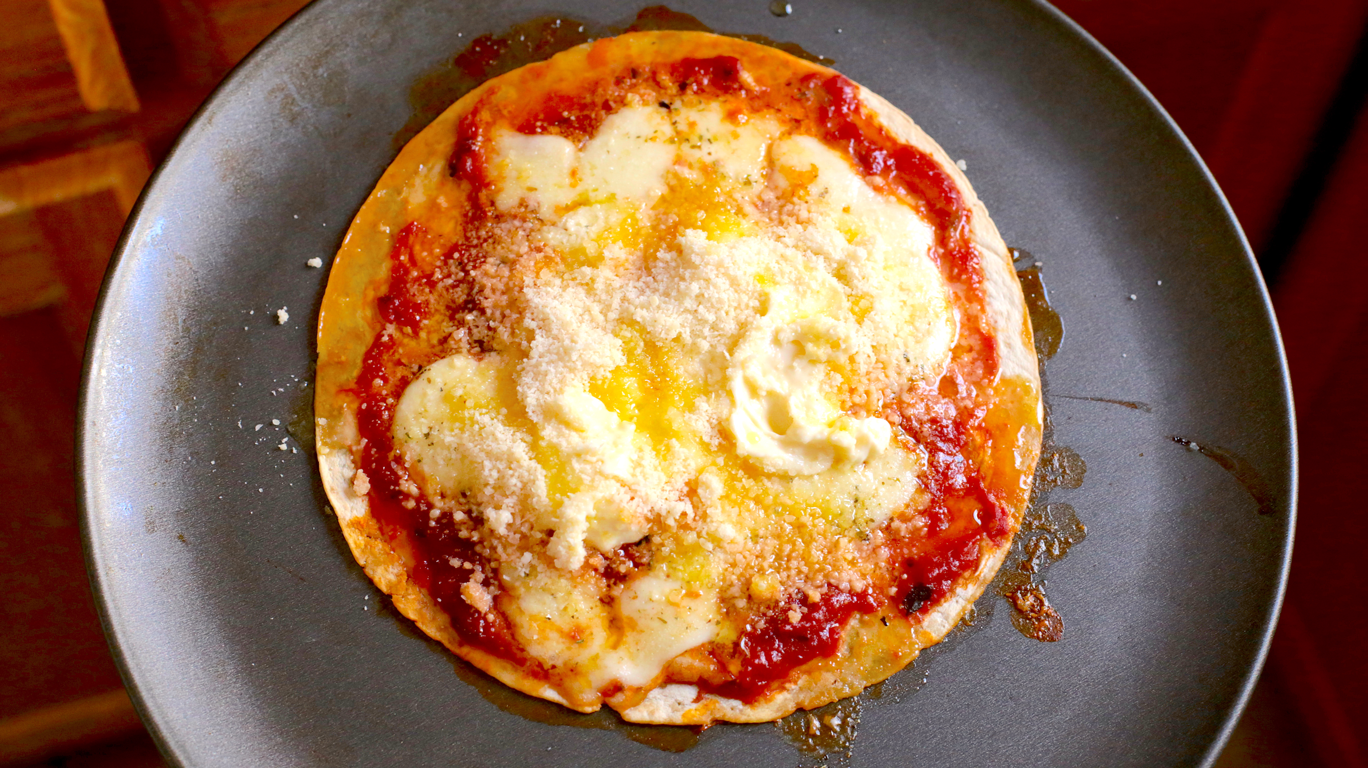 Pre-heat oven to 375 degrees
Lay the tortilla flat on the pan, and glaze it with the first tablespoon of olive oil.
Scoop out the tomato sauce into the center
then spread it out in circles.
Tear the buratta with your hands and spread it evenly over the sauce.
Place in the oven and leave for 5-10 minutes
until the edges are golden brown.
Remove carefully from the oven as the plate is very hot.
Sprinkle the oregano, salt, parmesan cheese, and 1/2 Tbsp of olive oil.
Fold the bread in half, rub the wrap with the rest of the oil.
Return to the oven, increase the temperature to maximum.
Watch it carefully as the bread toasts [2-4 minutes0,
remove once golden brown.
Let it cool for a minute
enjoy!
---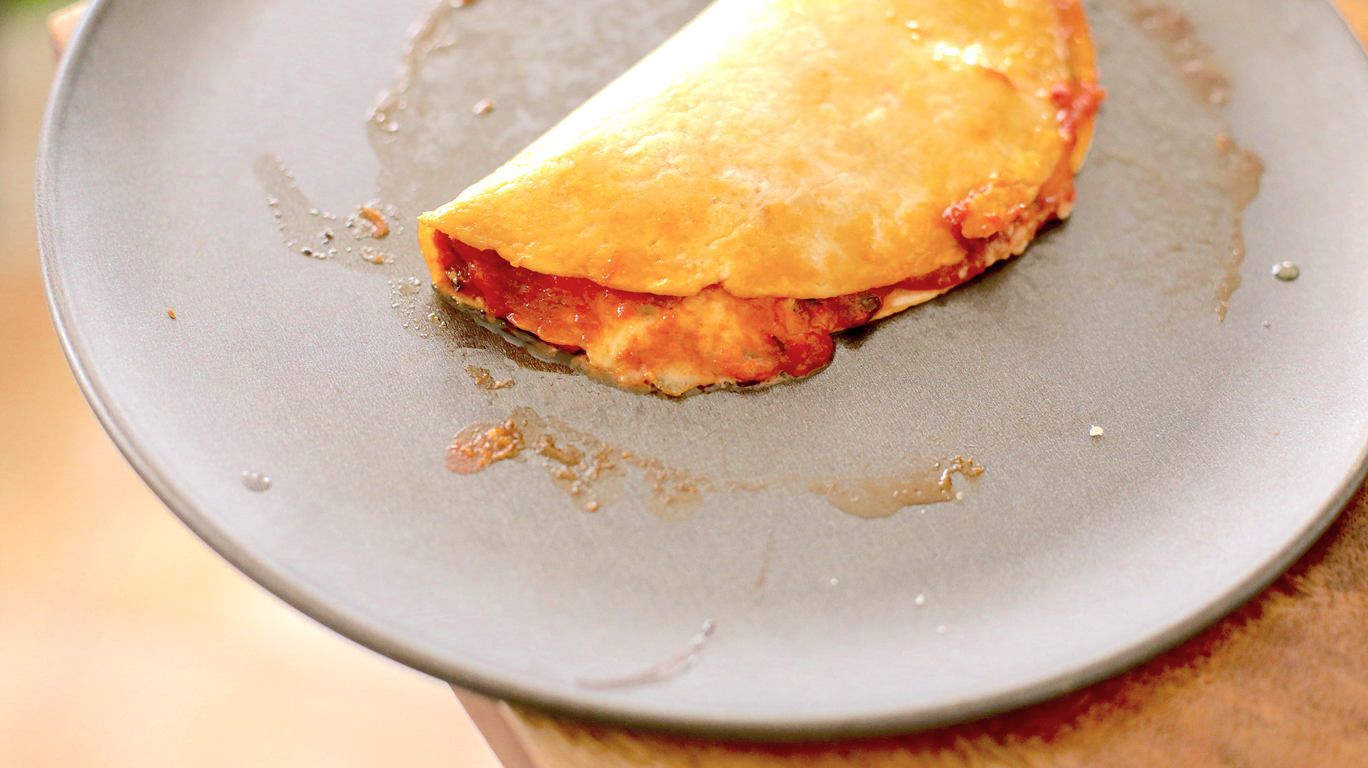 😋
---
1081 Calories
83.7g Fat | 51g Protein | 17g netCarb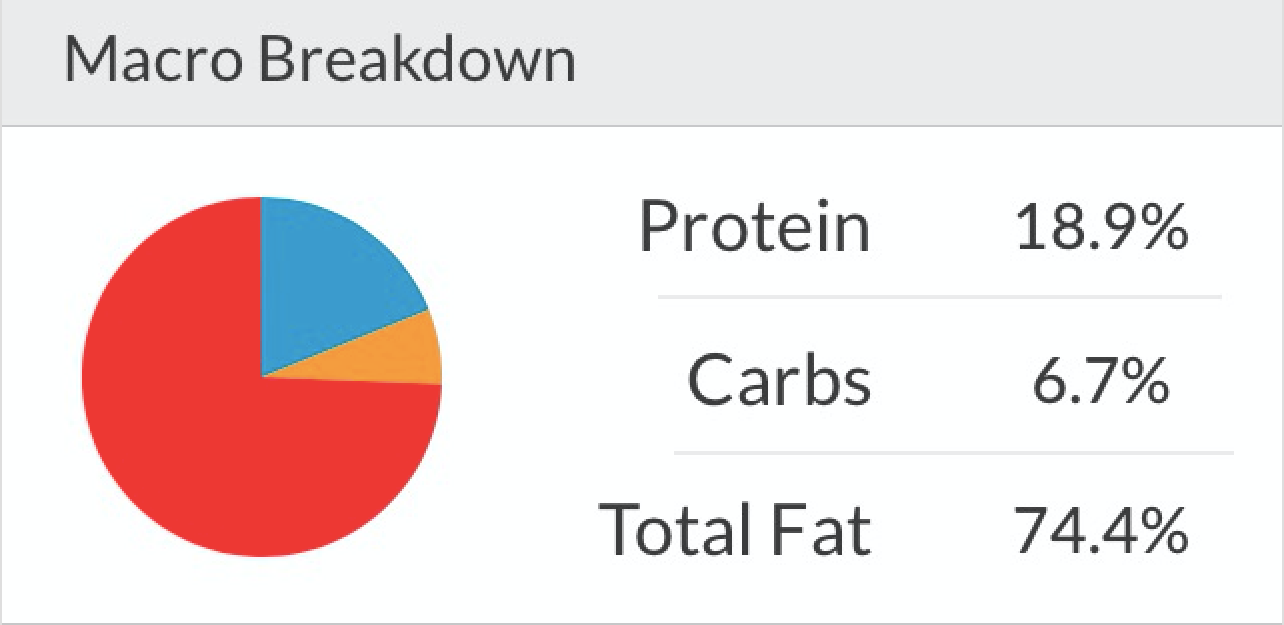 macronutrients were tracked using My Macros +