Traditional Ground Beef Bread ( Lahmacun)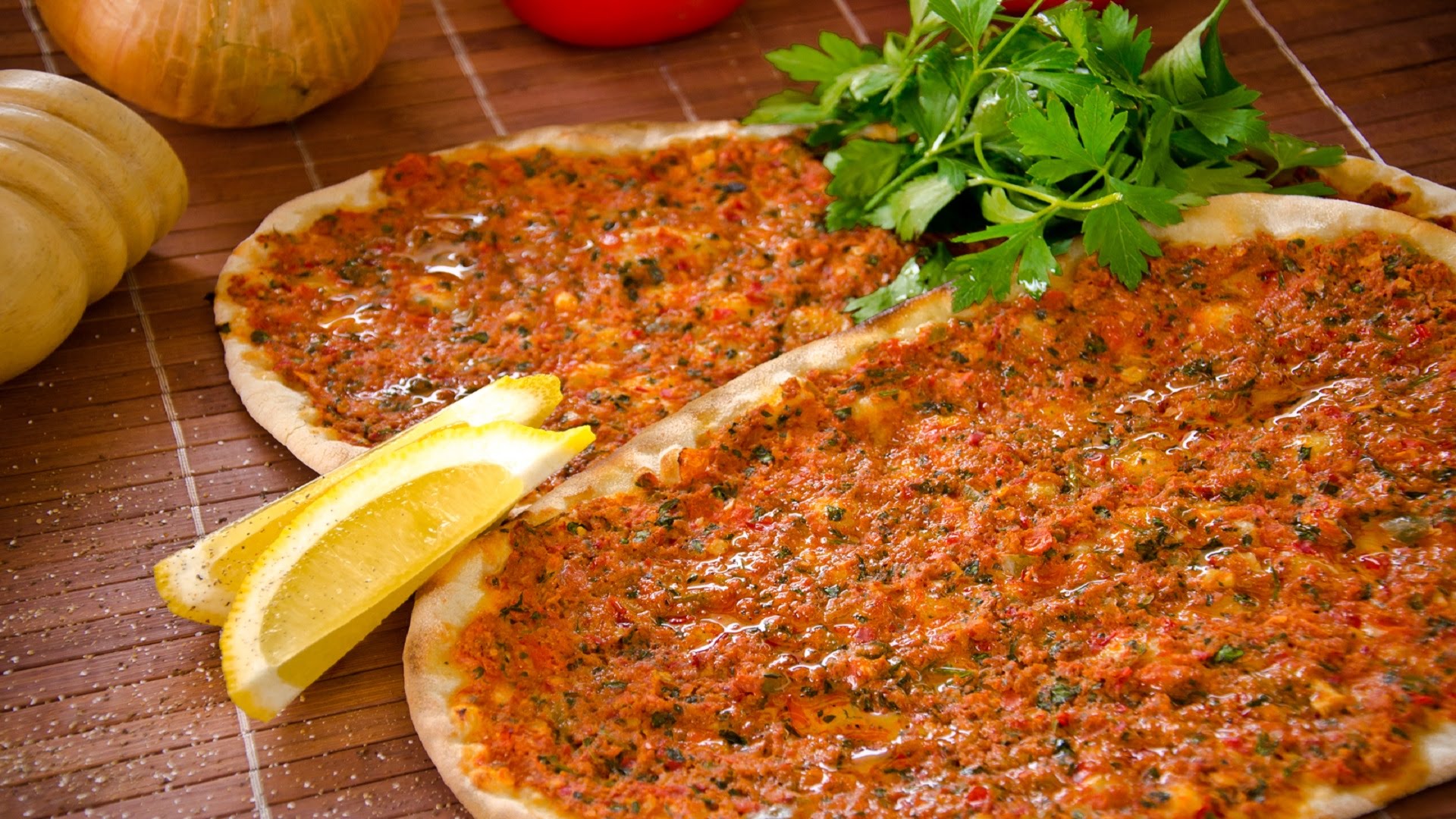 Source: 1
---
Hello everone !
Today I am gonna show you our traditional Ground Beef Bread called "lahmacun" in Turkish language. The word lahmacun is derived from Arabic which is meaning meat with dough. Lahmacun is a popular dish in Turkey, Armenia,Lebanon,Syria and also some other middle eastern countries. Lahmacun is sometimes known as "Armenian pizza" or "Turkish pizza". I guess there is no so difference between Armenian lahmacun or Turkish lahmacun, It's almost the same.
So, let me show you how can you make lahmacun.
---
Ingredients for the dough :
3 cups flour
2 tsp. dry yeast
2 tsp. salt
A cup of water
Ingredients for the topping :
500 gr of ground beef
1 big onion ( grated) or a few small onion
2 big tomatoes ( grated)
1 or 2 branches parsley
1 tablespoon tomato paste
A dessert spoon black pepper
A dessert spoon red pepper
1 tsp. salt
A clove of garlic
---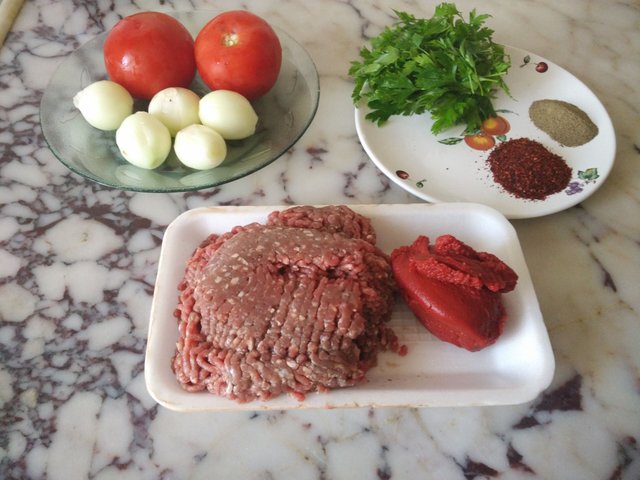 ---
Directions :
Transfer the ground meat into a large bowl. Add the grated tomato and the grated onion. Add parsley, tomato paste,black pepper,red pepper,salt,garlic into the bowl. Mix it very well. Add half a cup of water and then again mix it.
---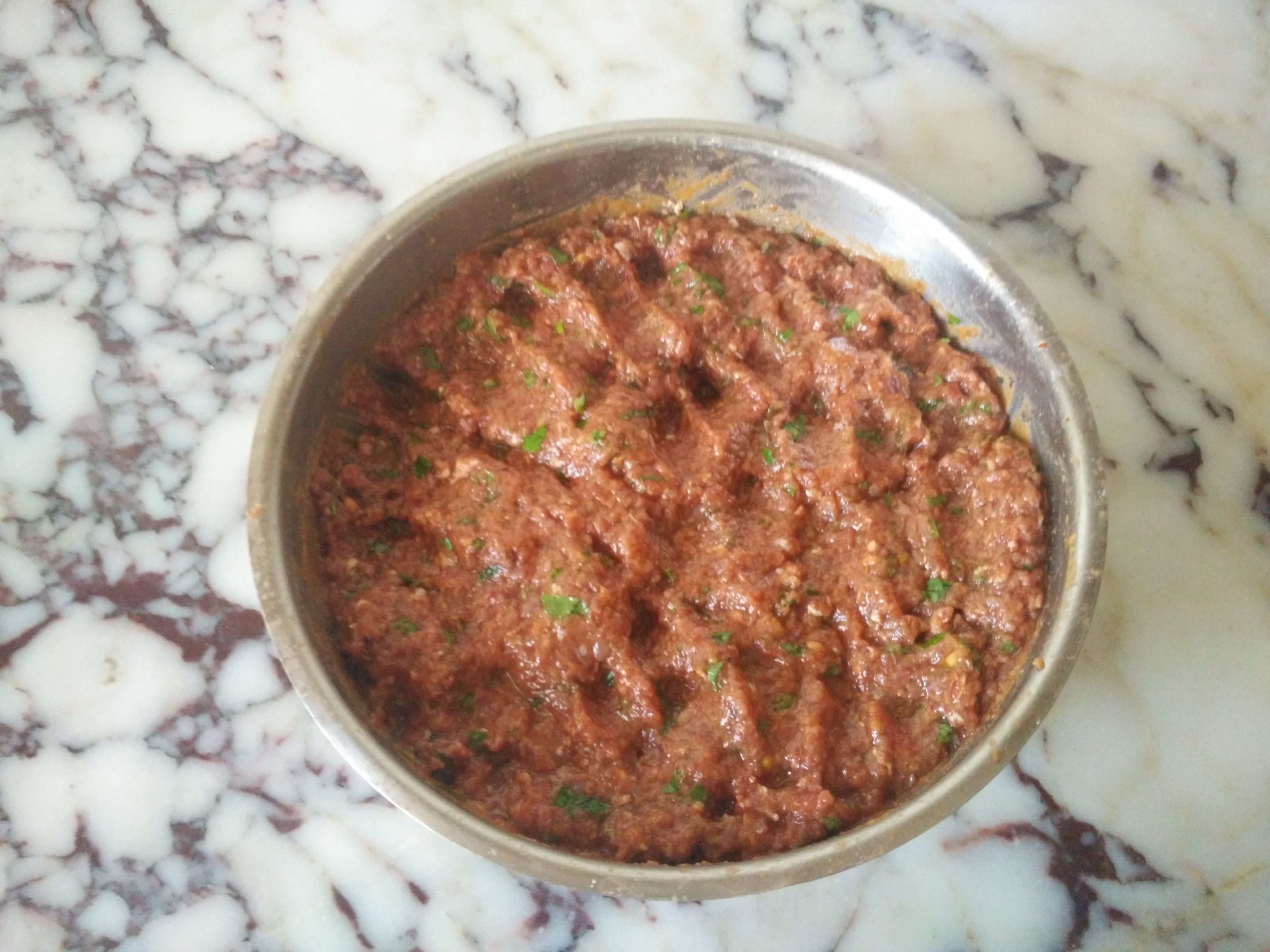 ---
Directions for the dough:
Mix the dry ingredients first, flour, dry yeast and salt. Slowly add a cup of warm water as you keep kneading and then mix it well. When the dough is ready, cover it and leave for about an hour it for resting.
---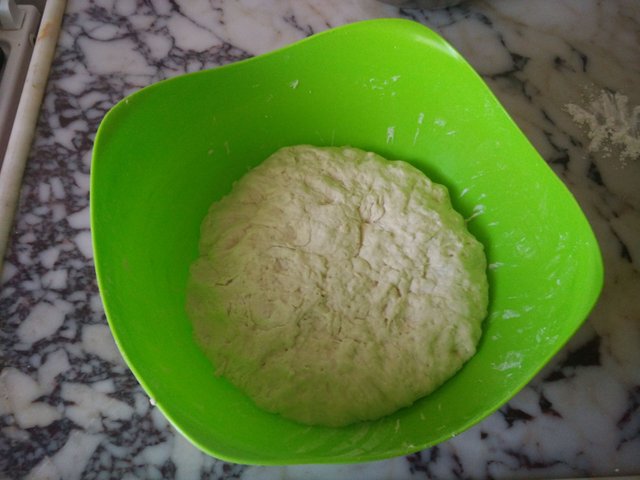 ---
After 1 hour, start cutting the dough into equal pices and make balls. And then roll them like the picture below.
---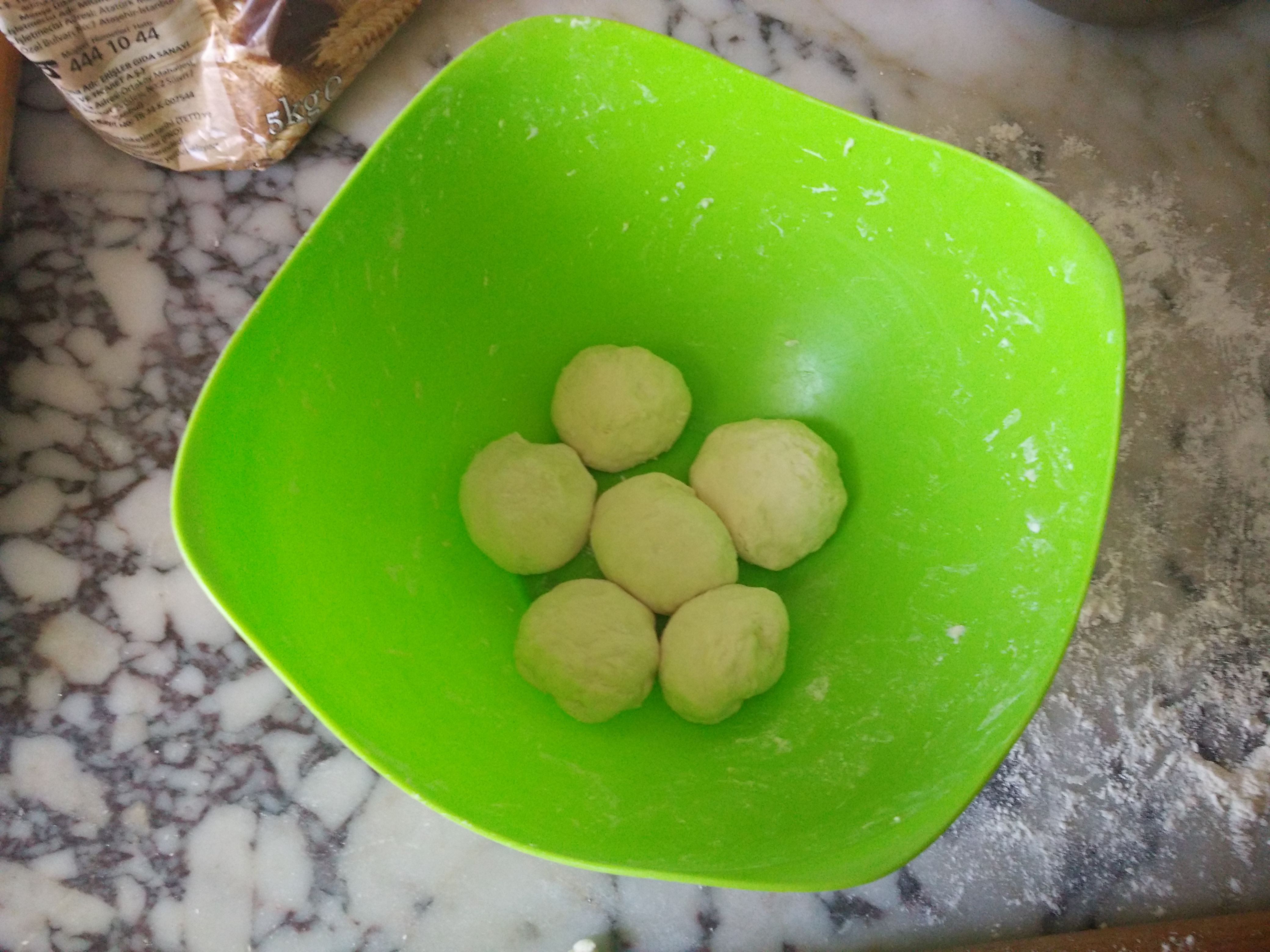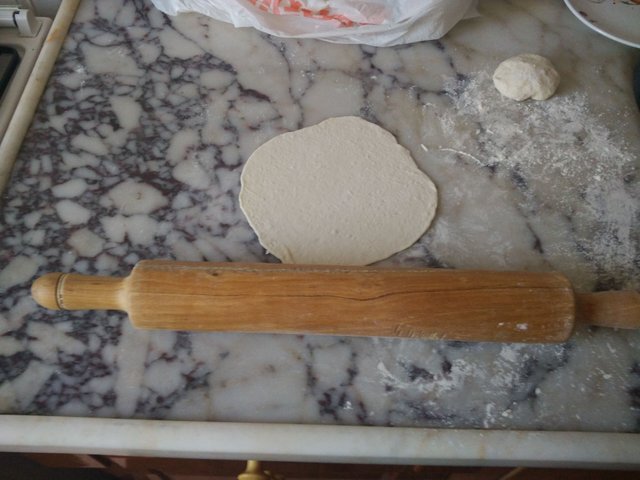 ---
Transfer into a wide pan and scatter over the meat mix you prepared. Cook it for around 10 minutes on medium heat. Traditionally Lahmacun is served with lemon and slices of tomato, onion and parsley.
---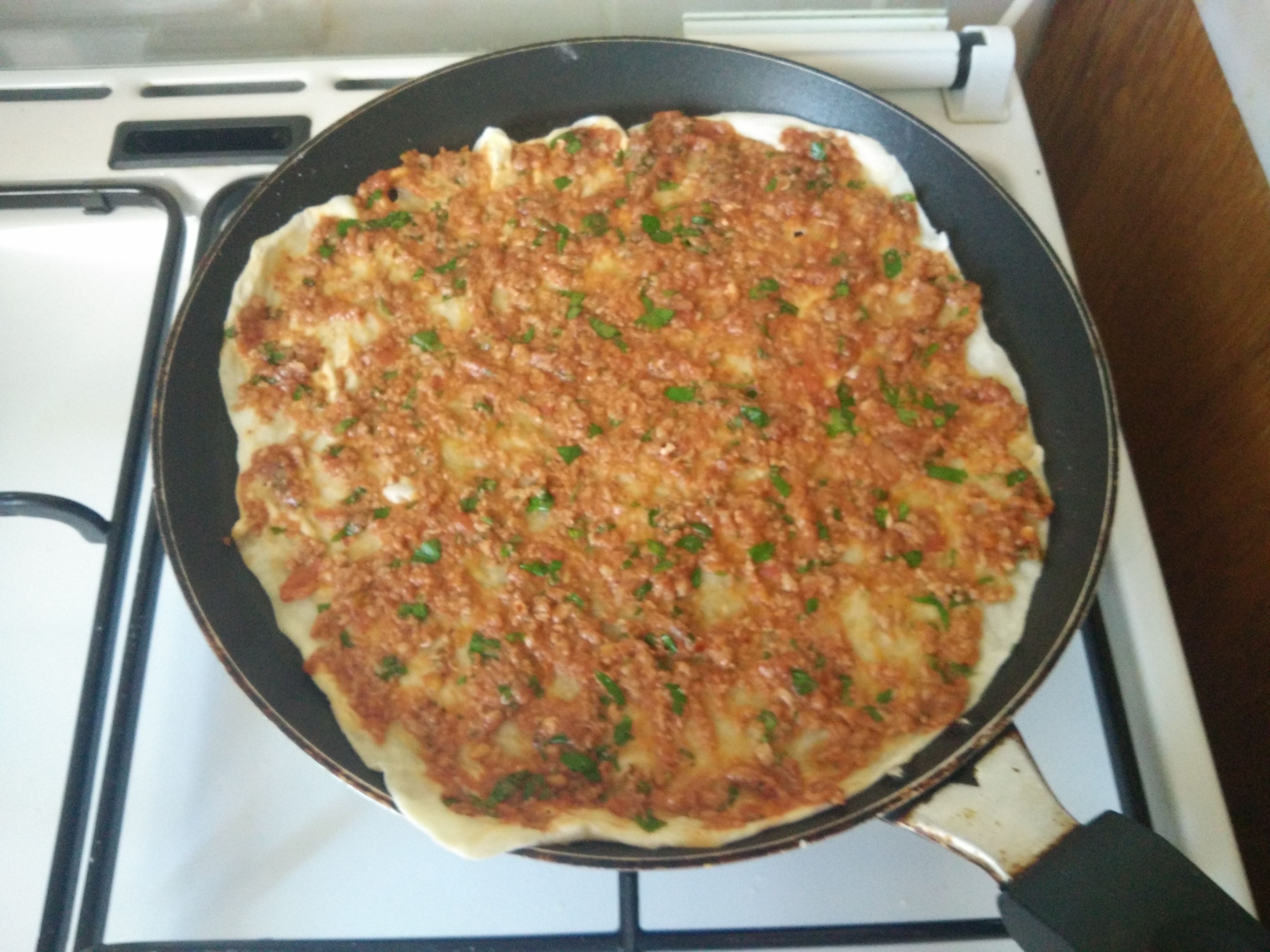 ---
If you've made or tasted lahmacun before, I would love to hear your comments about that in below. So, see you in the next post.
---