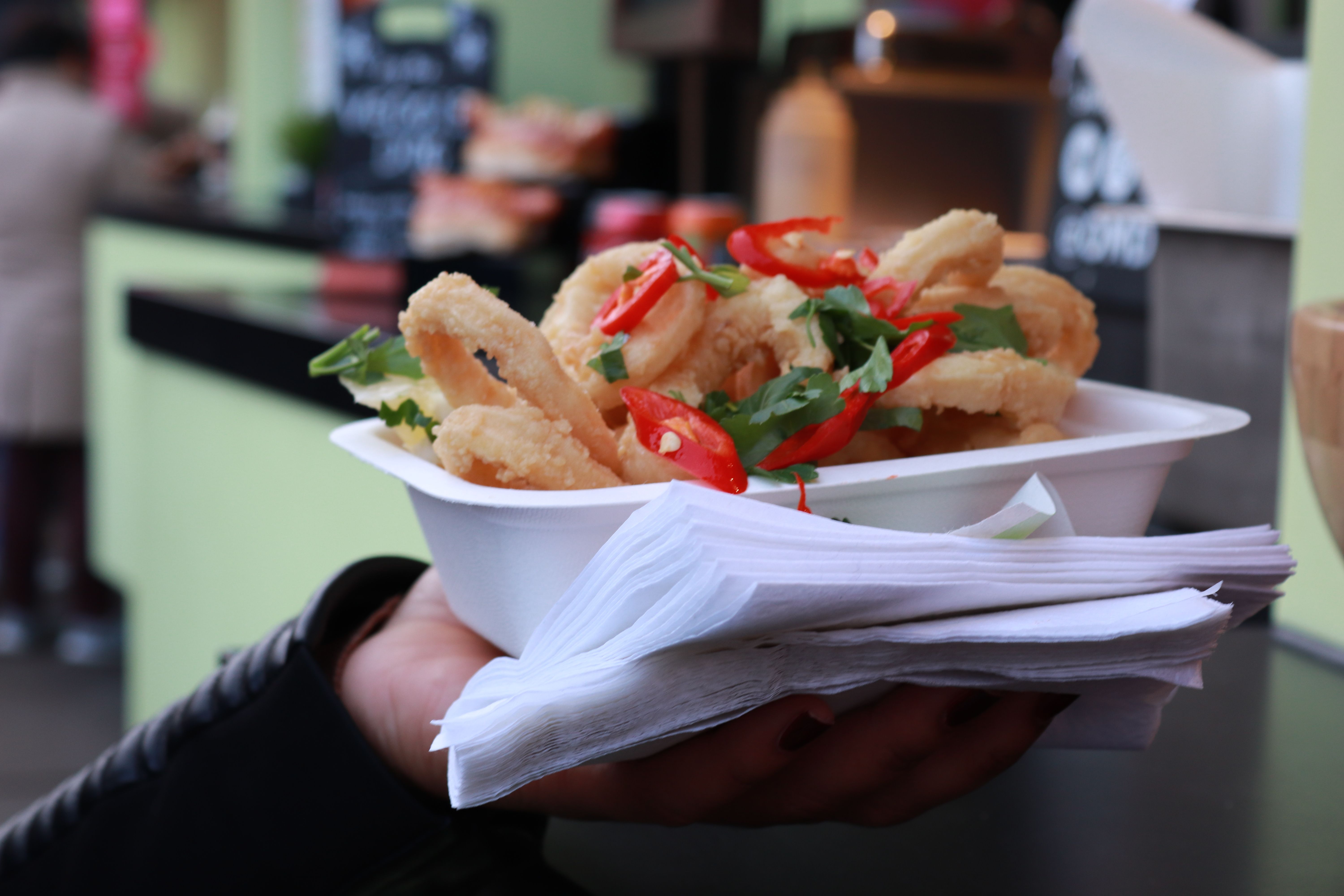 CALAMARI...!!!
Yesterday, 6th January 2018, I discovered that I DO IN FACT like calamari after thinking I hated it for many, many years. I distinctly remember the first and only time I tried it; at a work party where I talked about LOVING onion rings and my boss said "here I got you some" ...I took a bite and spat it right out! ...definitely not a damn onion ring lol
Anyway, yesterday, I ventured out to Kerb food market in Camden as she wanted to get some calamari from ink. I stood by as she ordered telling her the above story but when she got hers she still offered me some. I figured I'd give it a go, and damn, I think they were right! It might just be THE BEST IN THE WORLD (but I don't have much to compare it too other than the soggy pub ones I spat out!)
Am I the last person in the world to figure out I like calamari?!
(p.s this is my first ever post here on steemit! yikes! ...so excited to get involved)
Elle :)
www.instagram.com/ellelinton
www.twitter.com/x_elle_s