Leche flan (also known as caramel pudding) is made up of eggs and milks. This is a well known dessert in the world and has been in the dessert menu of restaurants. Most of the time, this is one of the desserts that usually customers look for in a restaurant.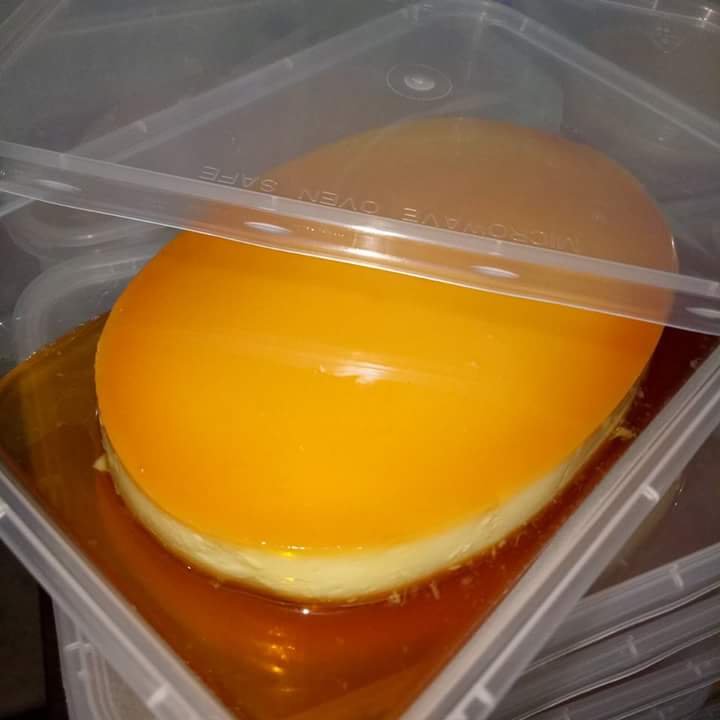 Now I am going to share you my recipe of leche flan. My mother taught me how to make leche flan when I was still a teenager. From my preggy days til now, I am making leche flan to be able to buy my baby's needs and earn money as well. I am selling it for only 50pesos and I can already gain 500pesos profit for 20pcs of leche flan. Isn't it that big? 500 pesos for just 20pcs a day? How much more if you will receive 100 orders and suppliers of leche flan? I bet you'll smile as sweet as your leche flan when you get hundreds of orders 😂 This is really a good source of income because it's not that hard to make. If you ain't have oven it's okay, you can use steamer.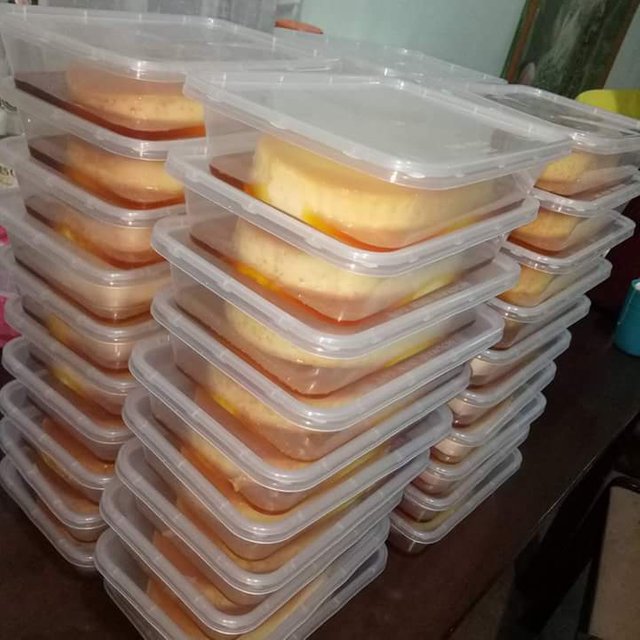 INGREDIENTS:
1/4 Sugar
4 condensed milk
4 evaporated milk
30 pcs egg
1 teaspoon of vanilla extract
HOW TO MAKE:
In a sauce pan, mix water and sugar. Boil for atleast 10 minutes until the sugar caramelizes.
Pour the caramelized sugar into the moulds/lyanera. Spread the caramel on the bottom of the lyanera and set aside. Cool them for atleast 10mins. ( Note: don't put the mixture yet when the caramel is still hot. It won't form good. It will just destroy the texture of the product.)

Mix the 4 condensed milk, 4 evaporated milk and 30 egg yolks. Be sure you mix it well. After mixing it, don't forget to put 1 teaspoon of vanilla extract to make it smell attractive and delicious.
Pour the mixture on the lyanera. Put cellophane to cover the lyanera to avoid watery product.
Steam it for 45 mins.
If it comes out clean, the flan is already cooked. Cool it down first before removing it from the lyanera.
To serve: use a thin knife around the edges of the lyanera to loosen the leche flan.

AND THERE YOU GO! LECHE FLAN RECIPE 😉
If you have questions, just drop a comment and I will surely reply on it.
I really love to cook and bake so expect for more food recipes of blogs from me. That's all for now, I hope you gained ideas. Thank youuu! 😘