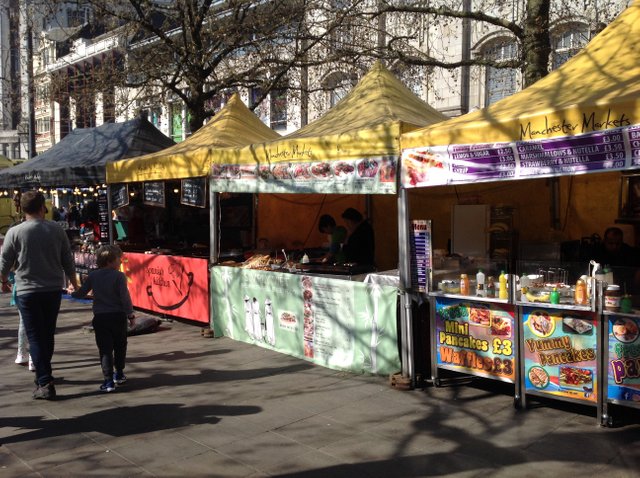 Four days a week there is a market on Market Street. We had arrived just after lunch and planning to eat here so I walked up and down the row of booths on both sides.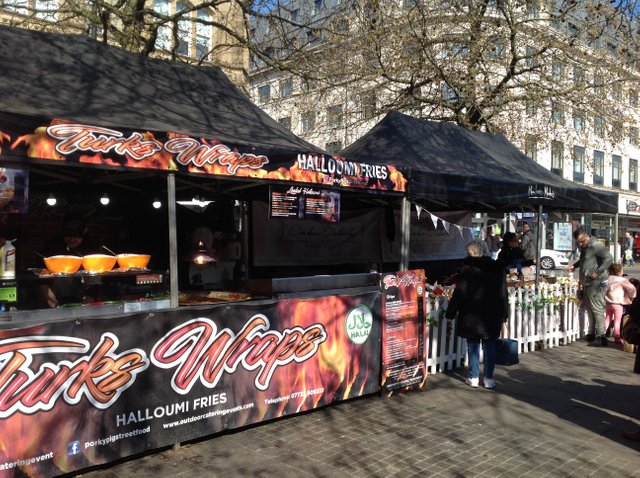 Everything looked so good. I almost went for the Asian food but then paused. Being
here
I thought I would try more food from
here.
Then I found it.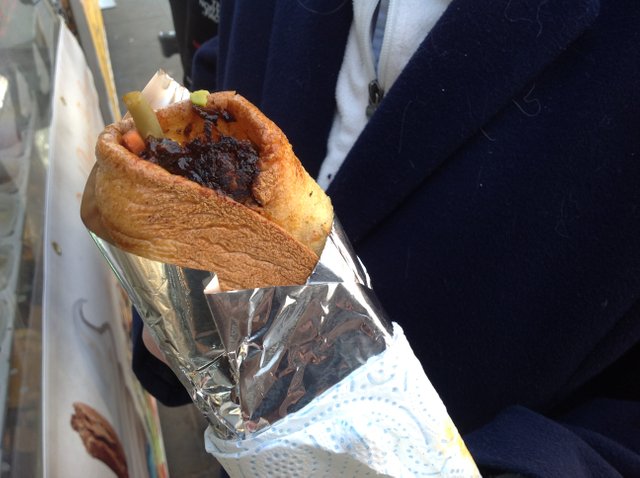 I recently discovered that I have some Yorkie heritage (the county, not the dog) so I chose this 7" Yorkshire pudding wrap. Inside was a slightly sweet and absolutely delicious concoction of minted lamb, "roasties" - small roasted potatoes, onion, and carrots. Nom, nom, nom, nom.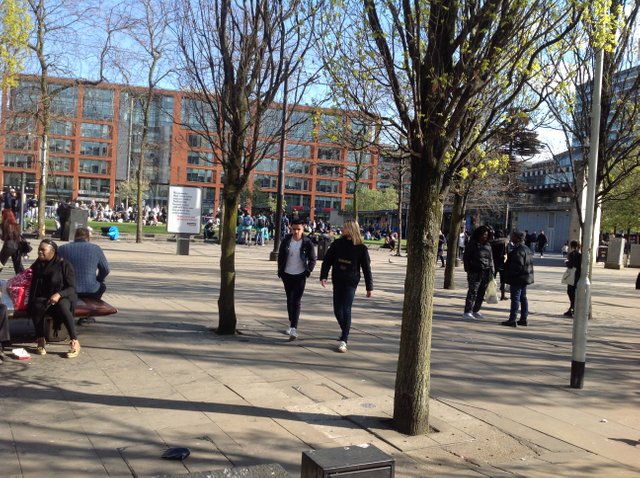 We sat to eat and people watch here. There is a lot to see and the city is always buzzing. (Some accidental humour there as the city's long time symbol is the worker bee.)
References
Images
Photos taken with my iPad in Manchester, UK.


@kansuze