My first try at candied pecans and they are so yummy! I am eating them as I write this:) I just happened to have all the ingredients. Recipe at the bottom!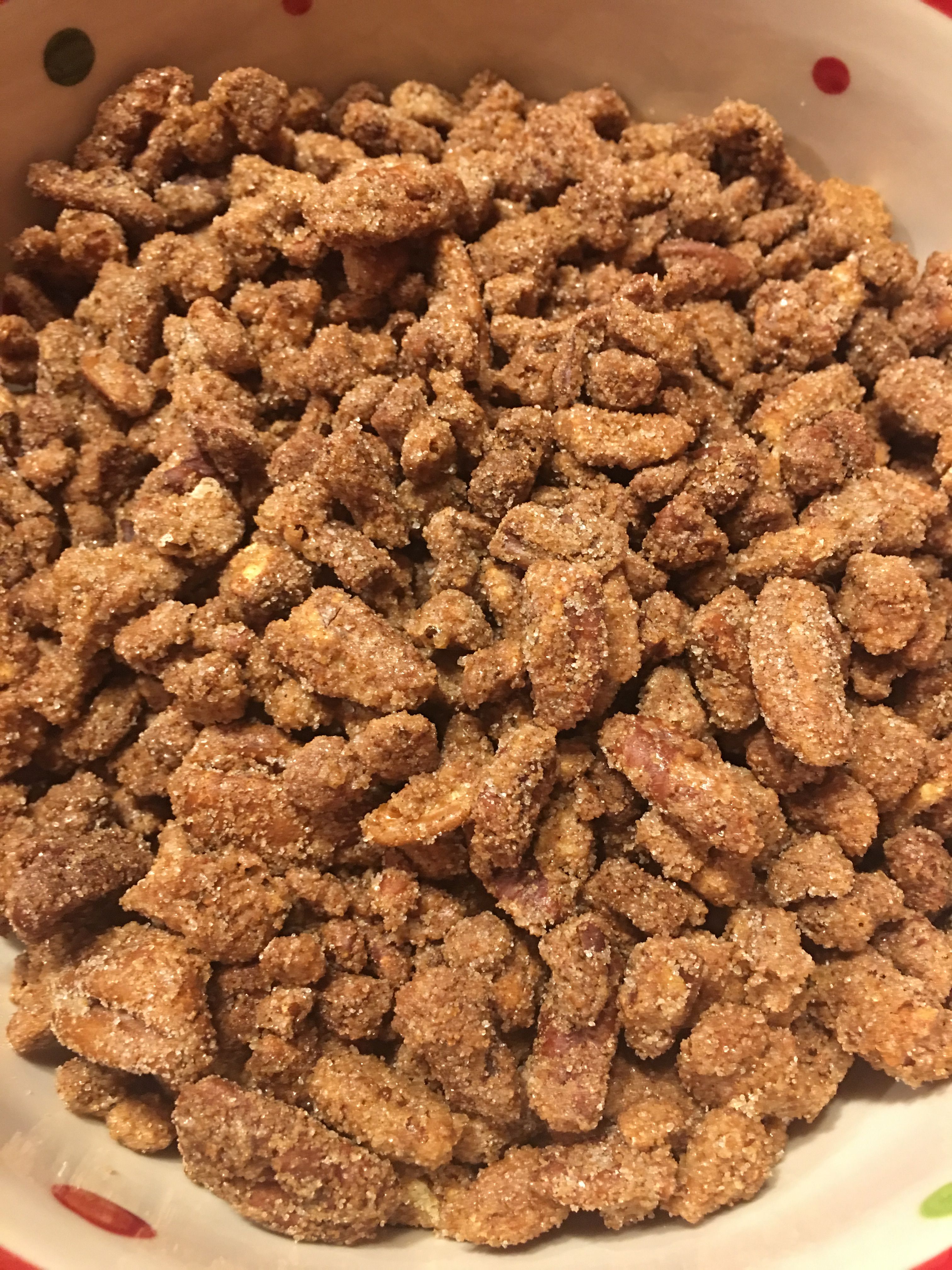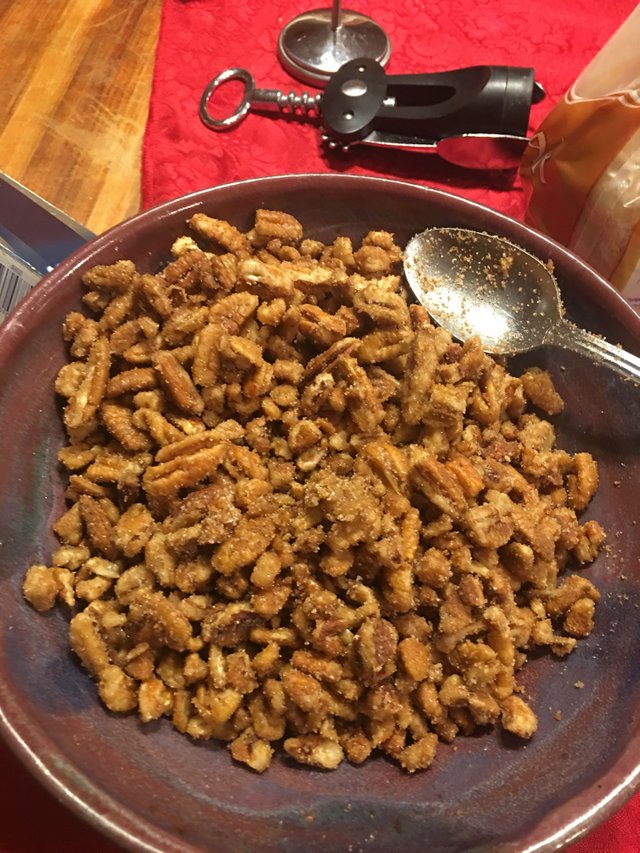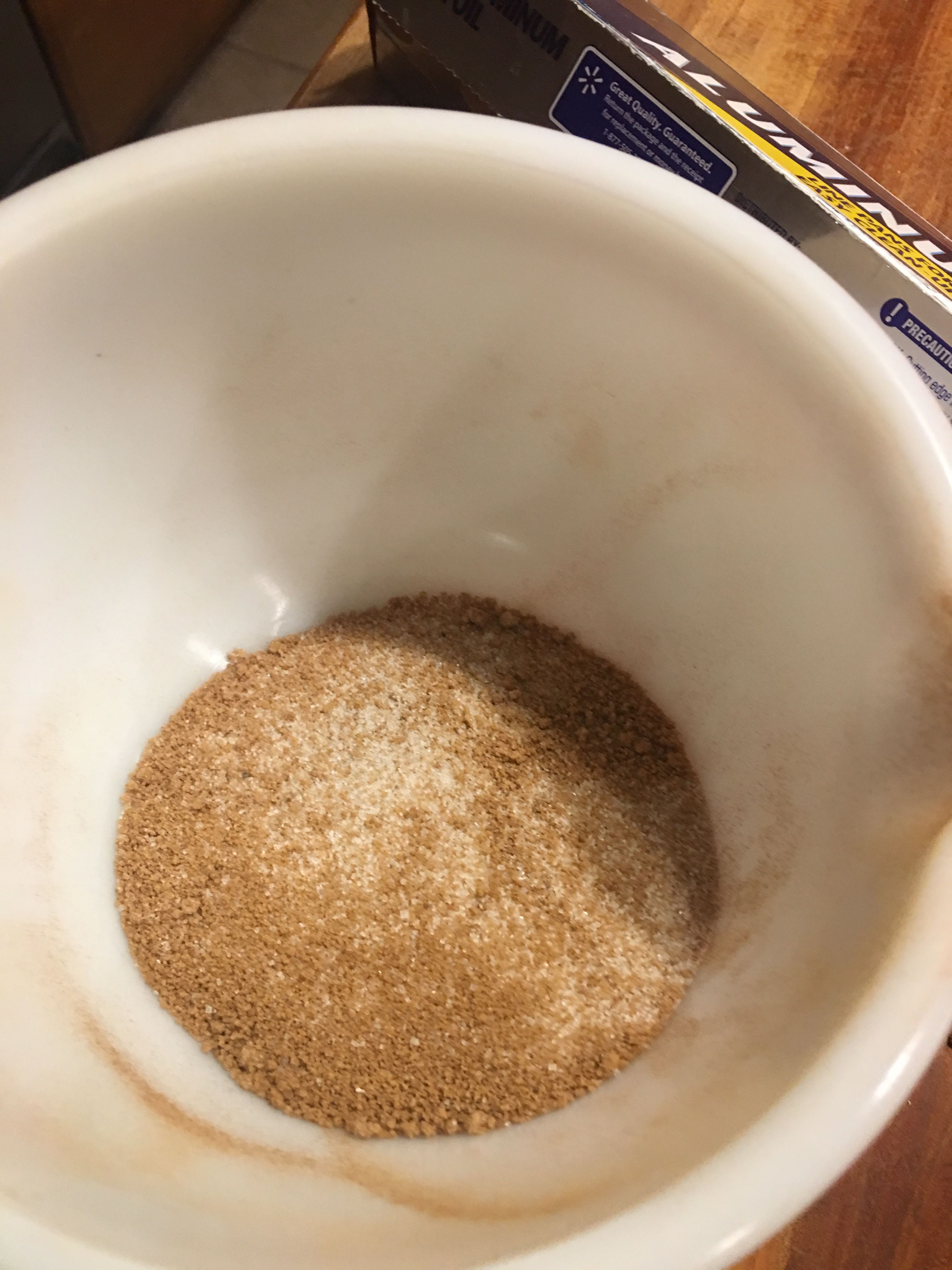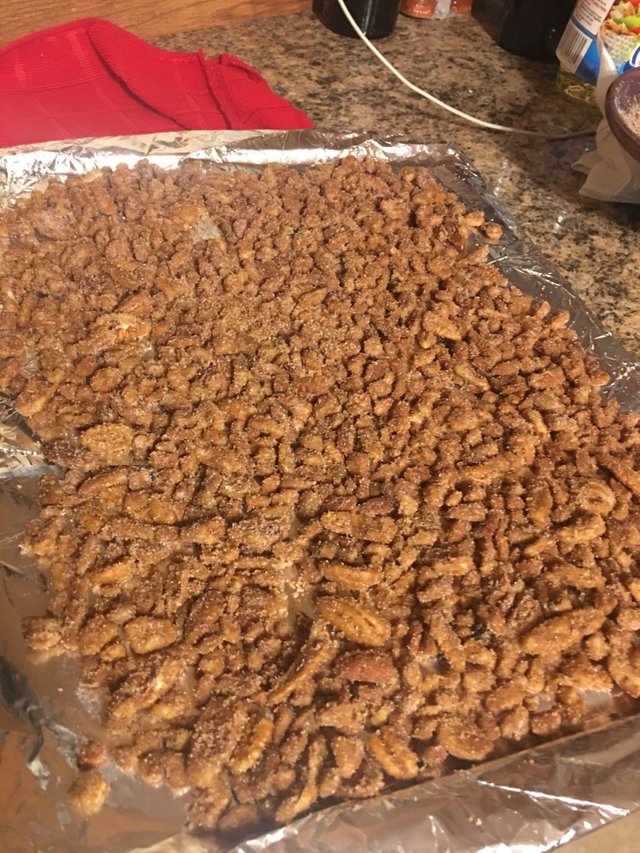 Preheat oven 275 degrees & line baking sheet with tinfoil or parchment paper. Put a little butter or oil down so they won't stick.
Wisk 1 lrg egg white until foamy, add tsp of vanilla extract. Mix well and set aside.
In a second bowl mix 1/2 cup brown sugar, 1/2 cup granulated sugar, 3/4 tbsp cinnamon, a 1/4 tsp nutmeg and a pinch of salt. Mix well.
Add 3 cups pecans to egg mixture and make sure they are all evenly coated. Then add the dry ingredients to the pecans. Again make sure they are all evenly coated.
Spread evenly on cookie sheet and bake for 30 to 35min. Flip them at 15/17 minutes. Let cool for a couple minutes and enjoy!