Grilled Corn:
Grilled corn has many benefits and is great for the human body, treats many diseases, and is used in many medical fields. It helps to naturally produce urine instead of having to take some medicines for urinary problems. It also breaks up kidney and gallbladder stones.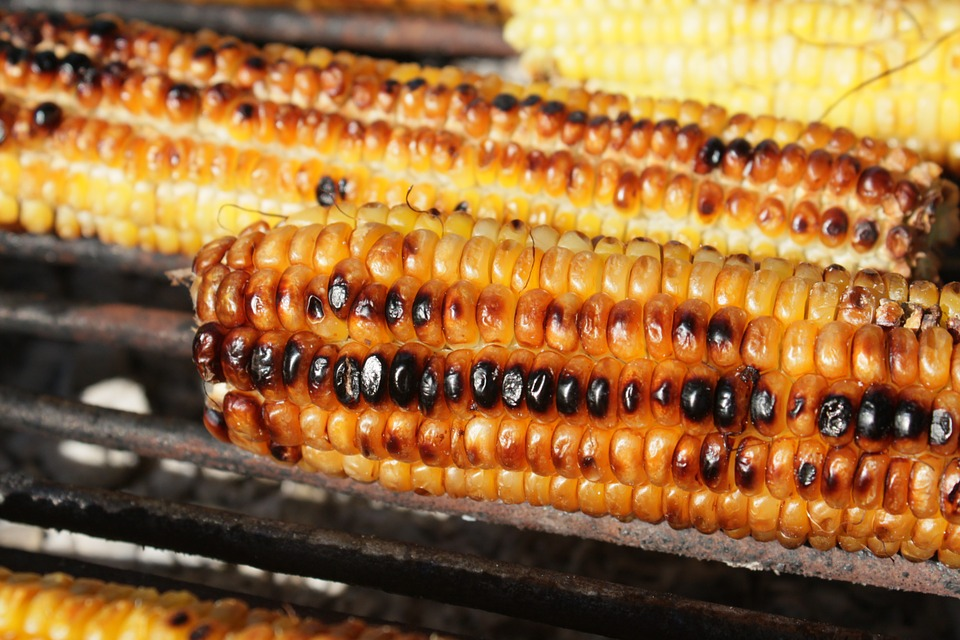 In addition it is useful for people with diabetes, by preventing water retention in the body, and reducing the level of sugar in the blood. As for the heart, corn has enormous benefits in reducing cholesterol in the blood, rich in fatty acids that benefit the body.
Doctors recommend eating grilled corn for people who follow a healthy diet to lose weight, as it prevents fat accumulation in the body, helps in the treatment of rheumatic diseases, arthritis, rheumatoid, gout and cartilage toughness, even helps reduce nausea.
Nutritional value of grilled corn:
Grilled corn is a rich source of many vitamins, such as vitamin A, vitamin E, vitamin B, calcium and thiamine. It is also the source of many minerals, such as iron, magnesium, copper, phosphorus, and zinc. Provides plenty of fiber that protect against the problems of constipation and hemorrhoids, reduces them, and contains antioxidants that protects against Alzheimer's disease and cancers, and these benefits are for corn in general, not only for grilled corn.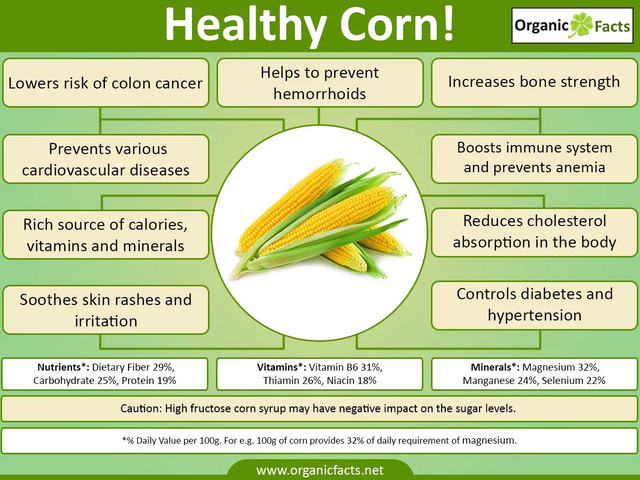 How to prepare grilled corn:
Corn is prepared in many ways, it can be grilled, boiled, and even fried. No matter how you prepare it, the result will always be mouth watering and delicious , and can serve as a nice side dish in any healthy meal. I prefer my corn grilled with the husk on, cleaned and coated with butter then sprinkled with a touch of salt. It helps to keep it moist if you leave it submerged in water for an hour before grilling.
This youtube video shows three different ways of grilling corn:
sources: pixabay: image1 organicfacts.net: image2 youtube:video