Morel mushrooms in our yard.
Since I was a kid I've loved morels, my grandparents taught me about them and how to identify edible versus poisonous mushrooms. Usually you have to go out and scour the woods to find them, but this spring I walked outside one morning to find them growing in our yard!
The first one I found growing in one of our flower beds.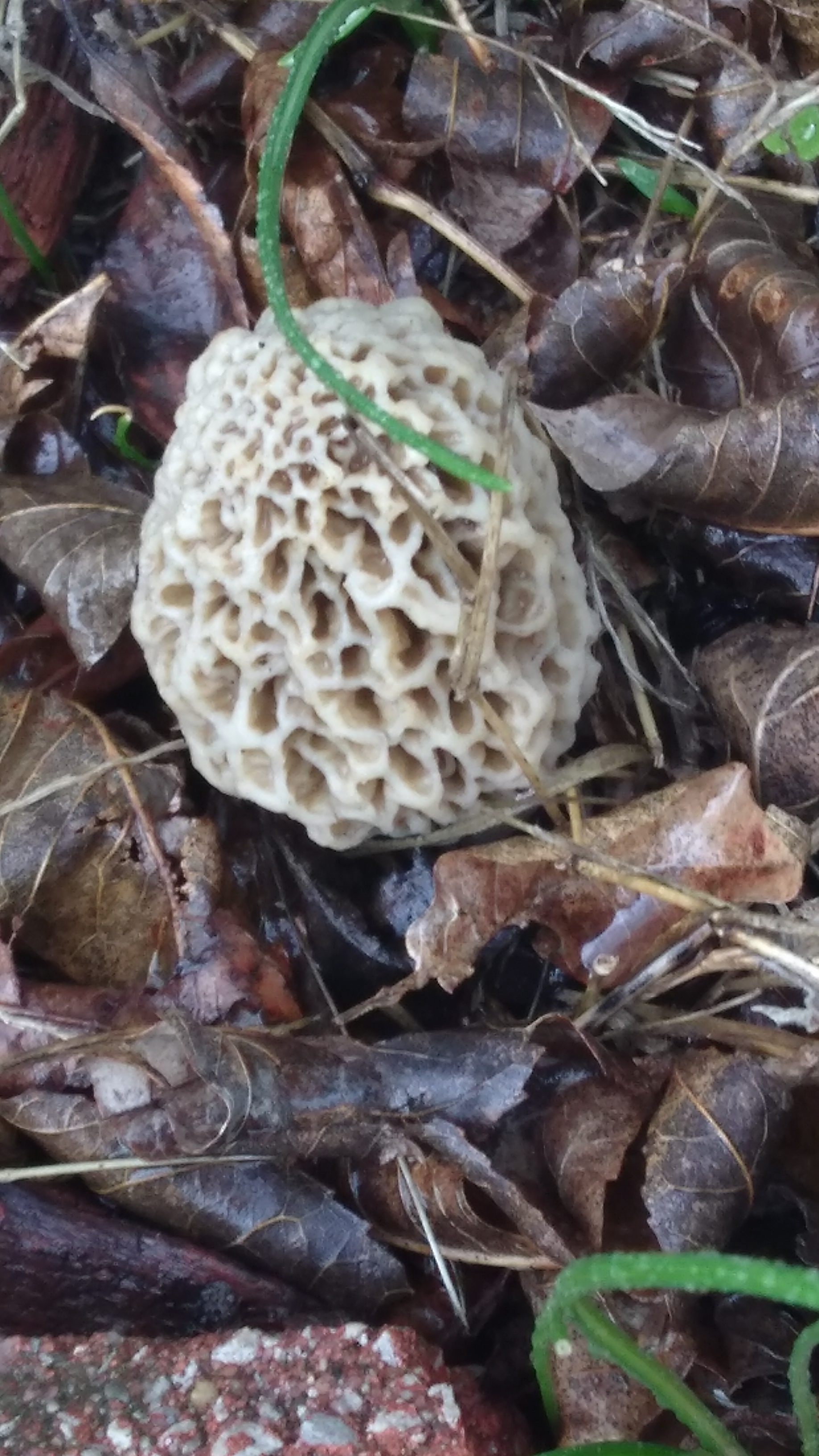 One of the larger ones.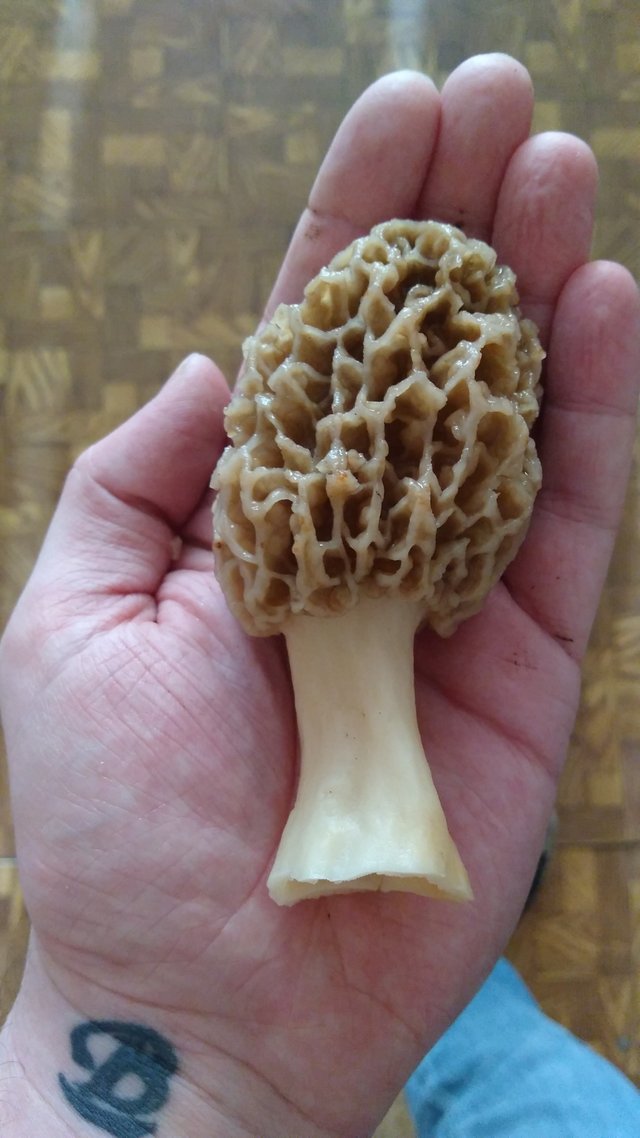 The first yield of several over a couple of weeks.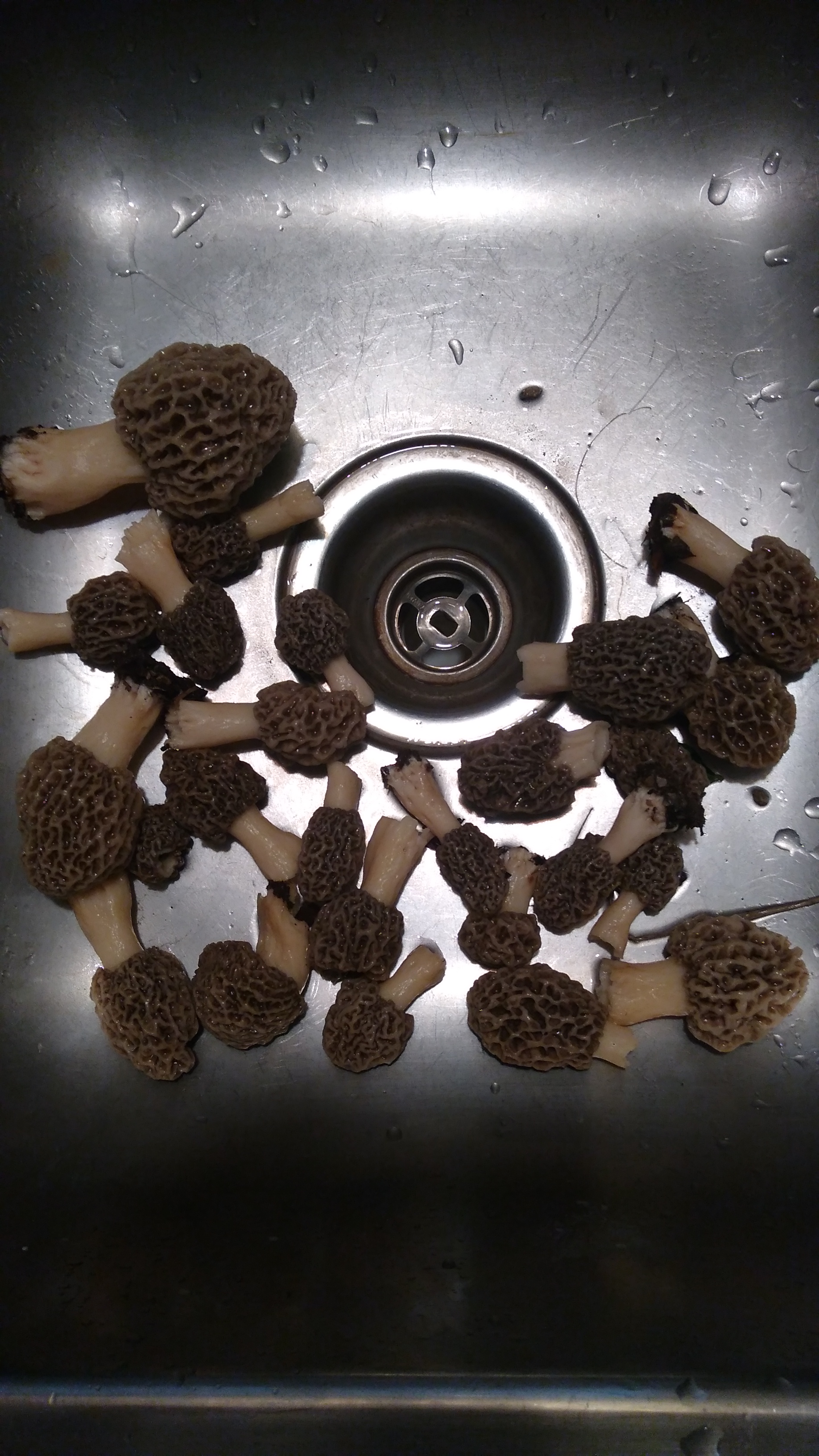 The end result of the first batch. There are all kinds of ways to prepare them, but I decided to fry them. Delicious.