Pizza Stone'd Pizza #3: Slightly overcooking a 72h cold ferment!
The burnt 72h cold ferment pizza
It's day 3 and time for my 72 hour pizza. I preheated the oven for an entire hour with the pizza stone inside the entire time. I had my dough out an hour early to reach room temp and made a square'ish pizza. I'v found it's pretty hard to shape the pizza using a pizza stone because the pizza stone is so hot that it starts cooking the pizza as soon as it touches the pan and even though I pre-shape it before putting it on the stone, it still becomes a funky shape while I'm swinging it over onto the pan.
I'm a little disappointed with myself on this one because I made several big mistakes. I cooked the pizza wayyyyyy too long because I was a little busy and it got pretty browned and crunchy. The pizza was still really good but my jaw got tired about 3/4 of the way through the pizza from all the crunching. This pizza used the same technique and recipe from my last two blogs here, so check that out if you're interested!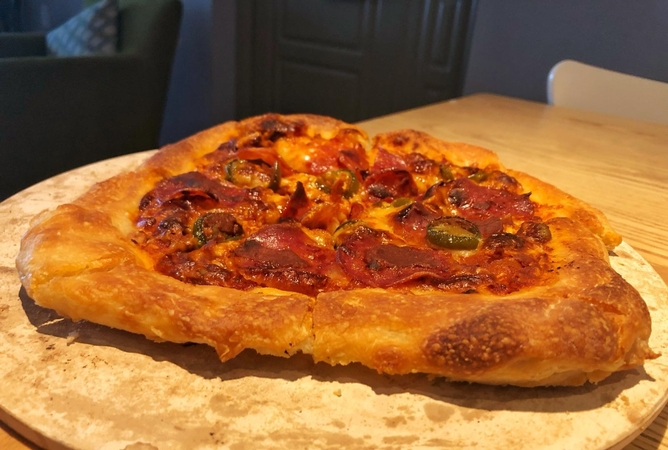 The Good
Despite the pizza being a bit too crispy, the flavor was still really good. I really really love the hot sauce drizzle on top. Even though you can't really see it on the cooked product, the flavor is still very noticeable and really combines well with the flavor of the pizza sauce. I actually love the flavor so much that I'm thinking about making a pizza sauce that incorporates this hot sauce in it.
Besides the good flavor, the pizza crust was full of air pockets! You couldnt' really see the air bubbles on the outside but after crunching into the crust you really noticed the airy and chewy insides. I love that kind fo crust and it makes for such a good pizza.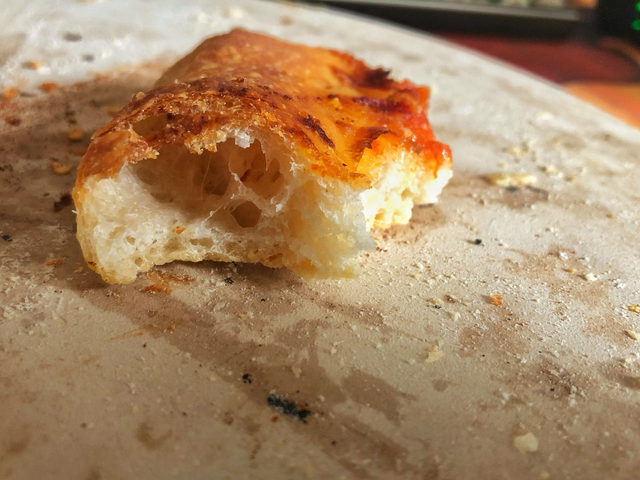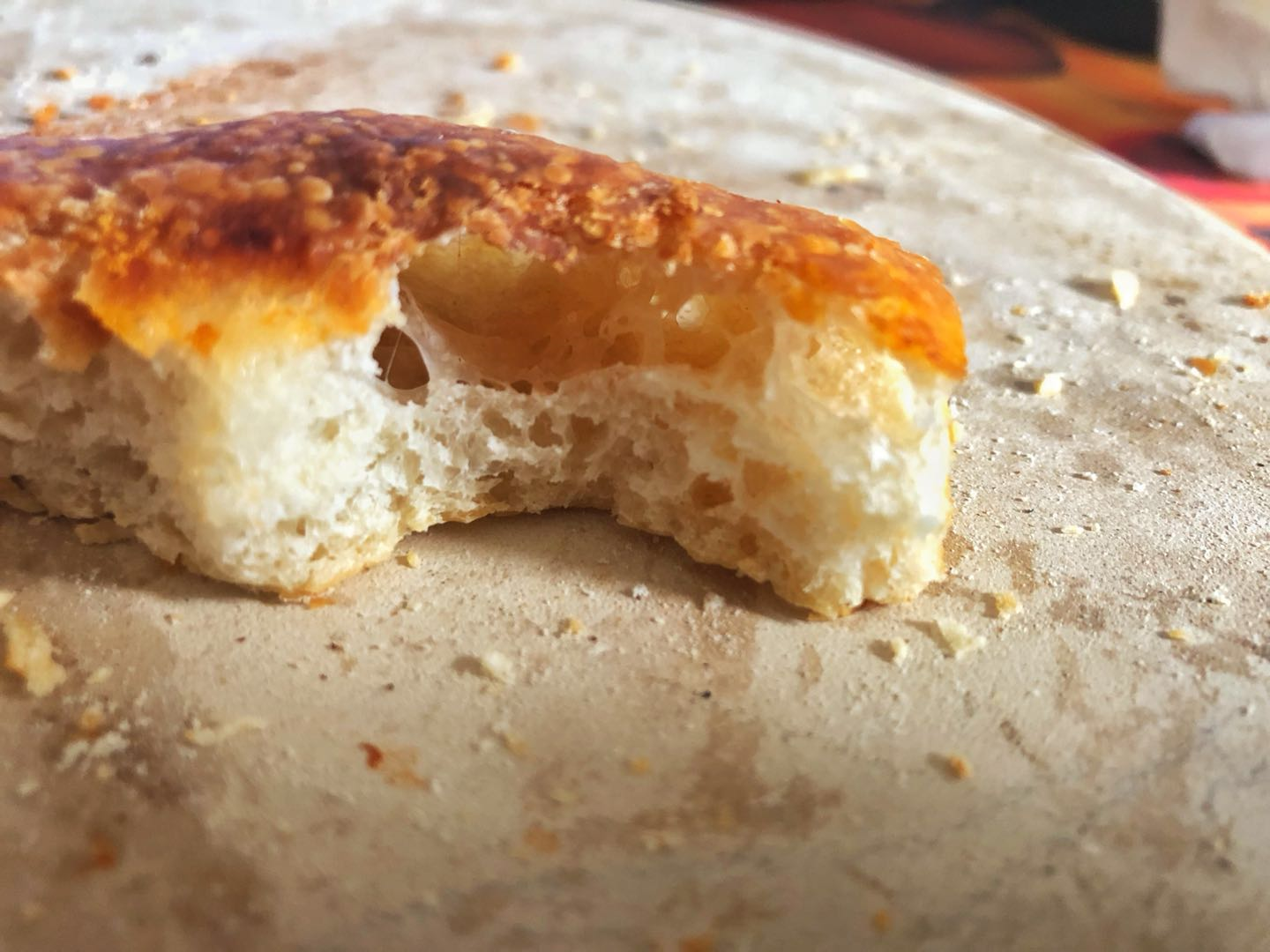 Overall
There isn't much more to say about this pizza, it's just the third iteration using the same recipe and technique. Since I was lazy, I didn't even get new toppings for it. The flavor was great, it was extra crunchy aka burnt, and I was very satsified with the bubble despite not being able to really see them on top of the crust.