Saturday, outdoor lunch
Hi there,
On saturday morning, I went to my little vegetable garden like every morning to feed my hens and water the seasonal vegetables ...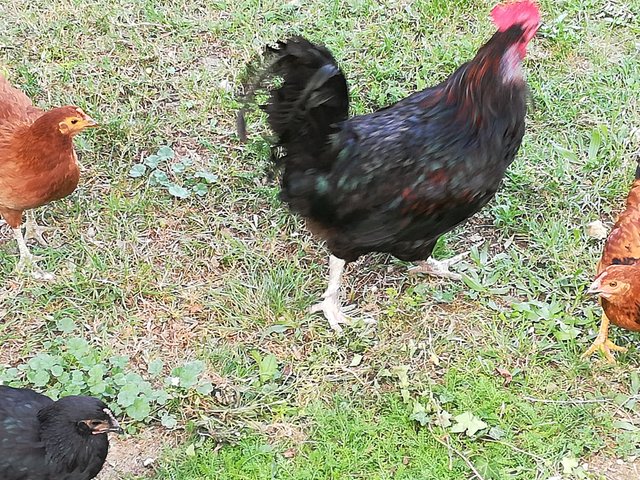 My Anacleto, the rooster of the chicken coop, was particularly agitated and aggressive ... I do not know, maybe during the night he had to defend the hens in front of some predator ... I tried to cuddle him as usual, in this way he normally calms down, but it did not work ...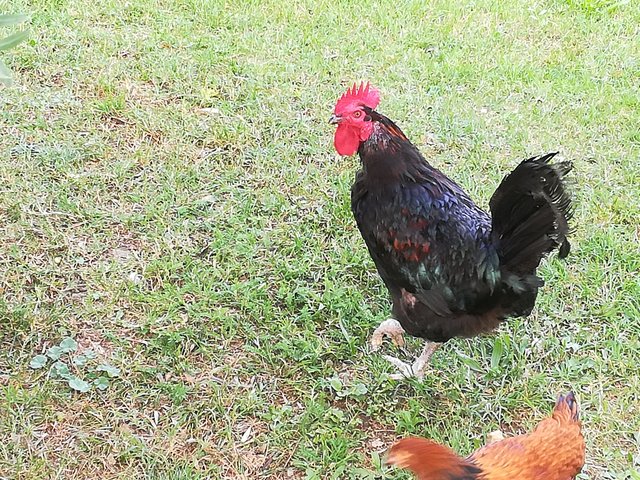 So I offered him a glass of white wine that he appreciates a lot, we often drink one, ... after a few minutes he was drunk. But look at his eye ... it was even worse, now Anacleto was aggressive and heavily drunk ...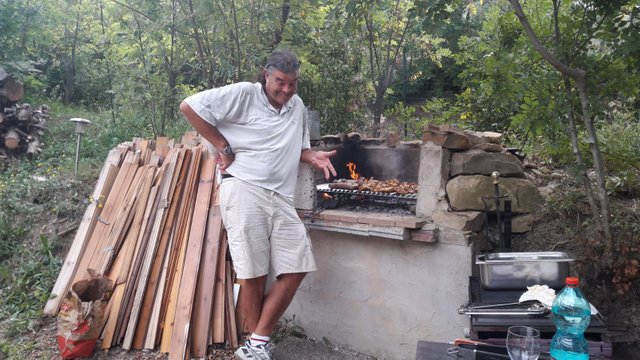 So I did the only thing I could do... to extreme evils, extreme remedies eheh ... what else?
All contents and images in this post are my own personal work.
Thanks for watching, have a nice day @jmere.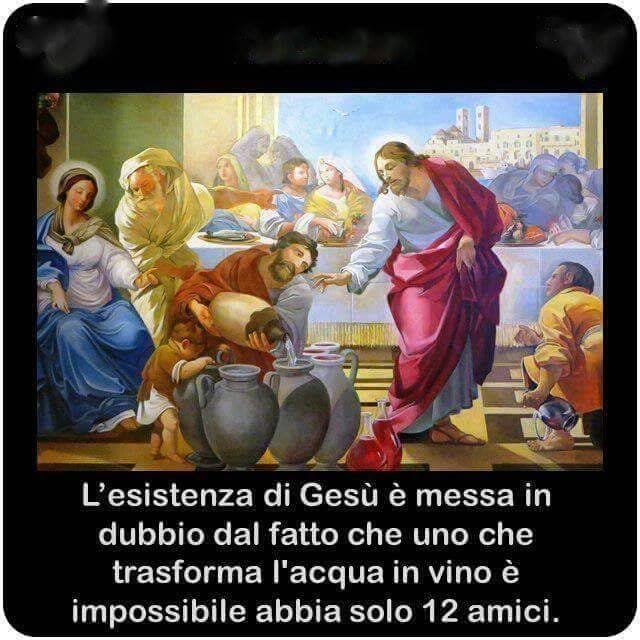 Post Scriptum
of course I'm joking so, do not worry about the chicken, he's alive ...