Jen's Recipe of The Day - Whole Wheat Venison Spaghetti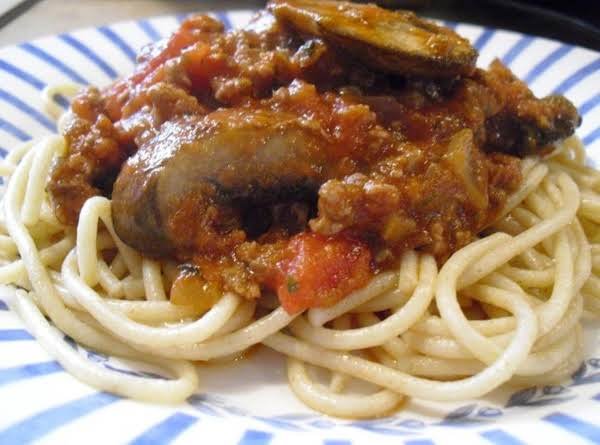 Ingredients:
1 lb ground venison
8 oz sliced baby portobello mushrooms
32 oz marinara sauce
1 small onion, finely chopped
3 cloves garlic, minced
1 box whole wheat spaghetti
salt
pepper
Directions:
Bring large pot of water to a boil. While water is coming up to a boil, put marinara sauce, onions, garlic, and mushrooms in a medium sized pot, cover, and cook over medium low heat.
While water is coming to a boil, brown venison. Season with salt and pepper, to taste. Once meat is brown and no longer pink, drain on paper towels to remove any excess grease. Carefully place the meat in with the sauce and stir, replace cover and let simmer.
Once water comes to a boil, add salt and break spaghetti in half and add to the water. Cook according to package directions.
Drain spaghetti and place on a plate. Top with the venison meat sauce.
Much love,
@jennifer78
Join me and many others on discord for #steemschools where you can earn as you learn how to navigate steemit!