It may sound like an oxymoron, but you can eat heathy on Super Bowl Sunday. No, not just celery and carrot sticks, but healthier versions of some football faves.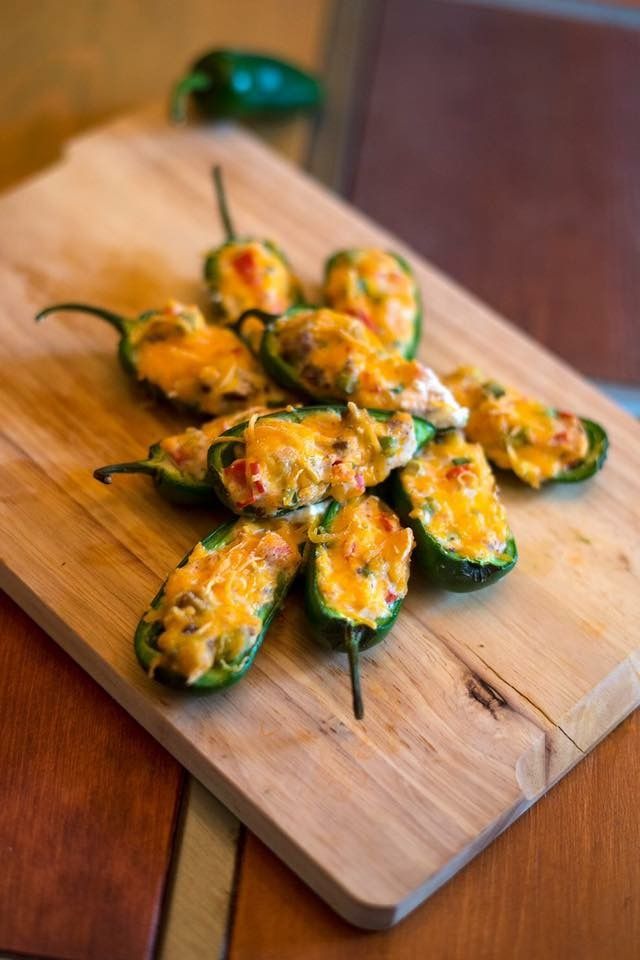 How about some stuffed jalapeños? These are great and one of my favorites, football game or not:
Prep time: 10 minutes
Cook Time: 20-25 minutes
Yield: 2 servings. Per serving: 1 Leaner | 3 Green | 1½ Condiments
Ingredients:
Cooking spray
4 oz 95-97% lean ground beef*
6 whole jalapeño peppers
4 oz (½ cup) low-fat plain Greek yogurt
4 oz (1 cup) shredded reduced-fat sharp cheddar cheese
3 medium scallions, sliced thin
1 large red bell pepper, diced fine
¼ tsp garlic powder
¼ tsp cumin
¼ tsp chili powder
1/8 tsp paprika
*To make vegetarian, substitute beef with 1 cup cooked MorningStar Farms®
Recipe Crumbles or Gardein Crumbles.
Directions:
Preheat oven to 350° F. Lightly grease a baking sheet and set aside.
Cook ground beef in a non-stick pan over medium-high heat until done (internal temperature of 160°F). Set aside.
Cut jalapeño peppers in half lengthwise. Remove seeds and membrane.
Combine beef, yogurt, cheese, scallions, red pepper, and spices in a medium bowl.
With a spoon, fill jalapeño pepper halves with cheese mixture.
Place the peppers, cut-side up, on the prepared baking sheet. Bake for about 20-25 minutes or until golden brown.
Remove from oven and serve immediately.
Nutrition:
290 calories | 13g fat | 12g carbohydrates | 32g protein
Stay tuned for more healthier versions of football faves. Ciao!