Sweet corn salad ...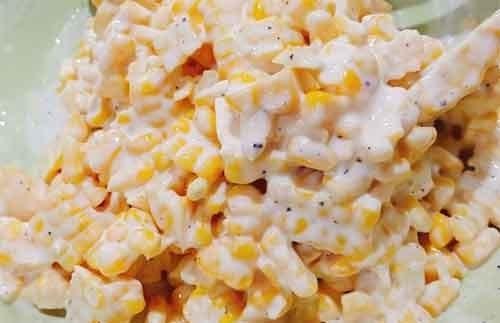 This sweet corn salad good to have along with steaks, if you don't like mayonnaise, do not try this!
I love to eat corn, corn is a sweet cereal that's rich in vitamin A, vitamin B, minerals, dietary fiber and an antioxidant. It is believed that eating corn has many health benefits, such as helping to nourish the eyes, helps the digestive system to work better including prevention of coronary heart disease too.
Upvote
Follow
Resteem

footer created with steemitboard - click any award to see my board of honor