Mixed fruit salad ...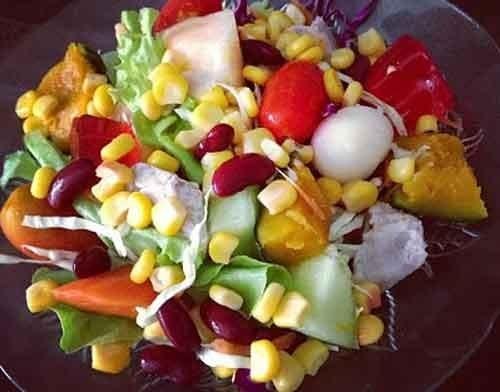 I love to eat salad, because of healthy and good for diet, and this is what I have today, mixed fruit salad!
All kinds of fruit can make salad, like grape, apple, guava, grapefruit, rose apple, pineapple, simply cut those into a small piece or cut in half. Mix them and add salad dressing. You also can add some veggie if you like, for example tomato, corn or whatever veggie you like, simply cut into small piece and add to your salad dish.
Upvote
Follow
Resteem

footer created with steemitboard - click any award to see my board of honor