Hawaiian poke
Aloha Steemians!
I'm a proud resident of Honolulu, HI. Honolulu is a magnificent melting pot of Asians and Americans from all over the world who have made this place their home. No matter what kind of Asian life and culture we are from, the same question is always so popular among our Americans traveling to these exotic islands of Hawaii, "What's authentic Hawaiian food?!".
Well, if you are so incline for authentic Hawaiian foods, then here are a few photos as examples....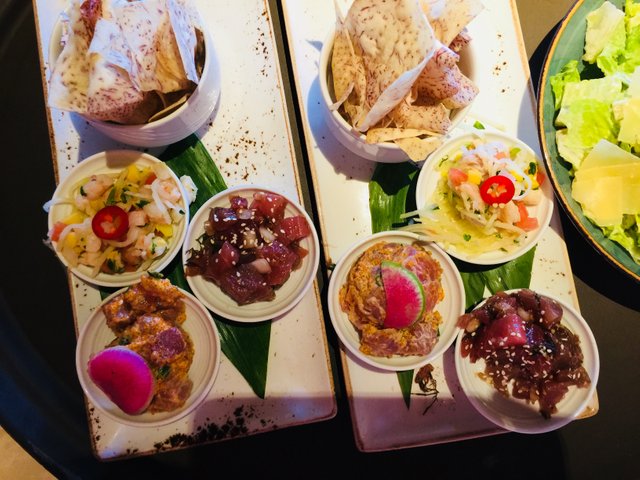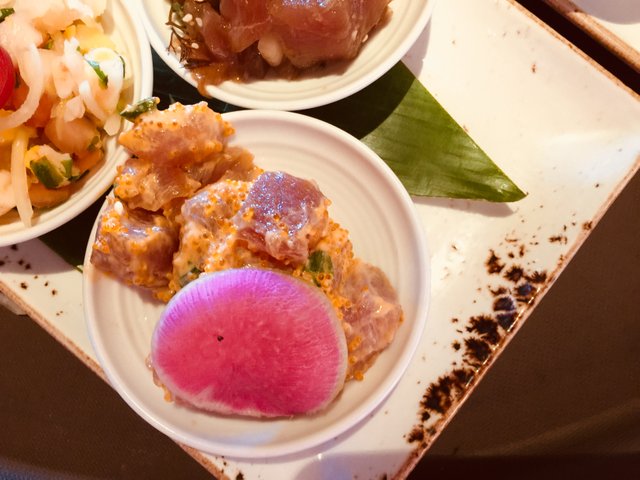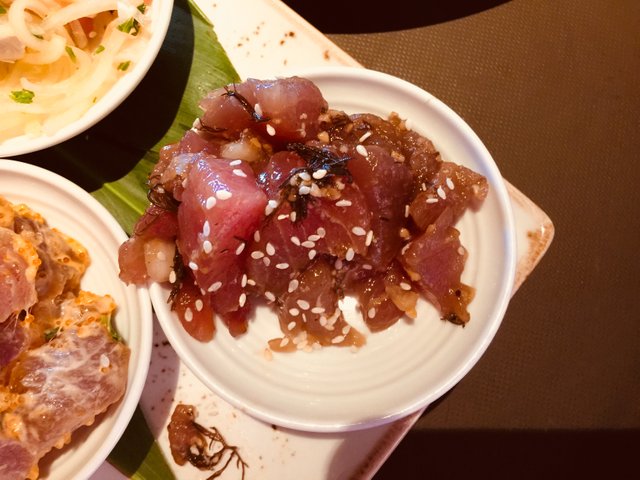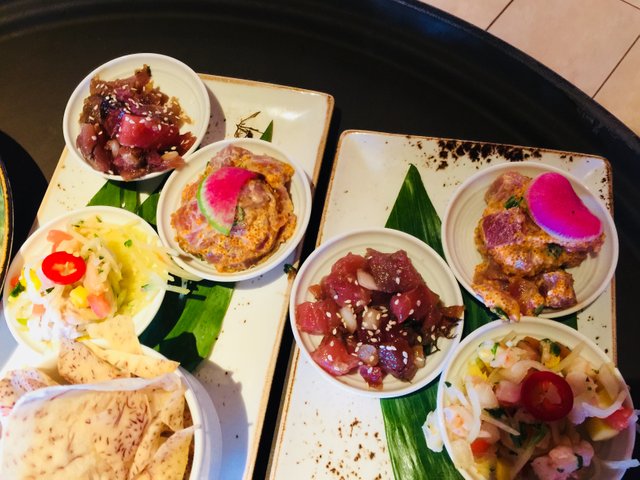 There are three different types of dishes on each small plates and a side of taro chips. There's a dish of Hawaiian poke, spicy poke and shrimp ceviche; accompanied with some Hawaiian taro chips. The secret is out.
And there you have it Steemian peeps, poke! It's a typical sock-eye tuna cut in cubes and lightly seasoned in sea salt, seaweed, green onions, sweet Maui onions. Yes, raw. So, what do you think of this concept, Foodys?!
I really appreciate all opinions and points of views. I know it's not for everyone but is rather exotic, isn't it?
And as always, until we meet again, have a wonderful day.
Aloha!