Petite filet and garlic shrimp dinner
Aloha!
Are your hungry?! I sure hope so because here is one delitefully delicious dinner dish I'd like to share with you.
A 10oz medium-rare petite fillet is topped with some butter garlic shrimp and side with delicious Okinawan sweet potato mash and some sautéed vegetables such as asparagus, tomat, and baby carrots. Garnished with fried onions and fried basil leaves. Of course, finished off with a savory sweet maui onion beef sauce.
Here's to your dinner heart content...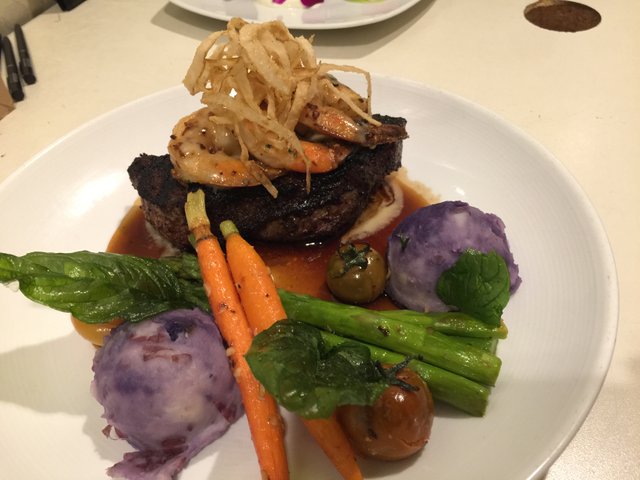 I had this dish for dinner last week and it was to die for! The meat was so tender, vegetables so delicious and well-seasoned. The sauce was a must to complete the whole meal. Super delicious!
So, what do you think of this surf and turf dinner dish? I hope you've enjoyed this post and as always, until we meet again, have a wonderful day.
Aloha!