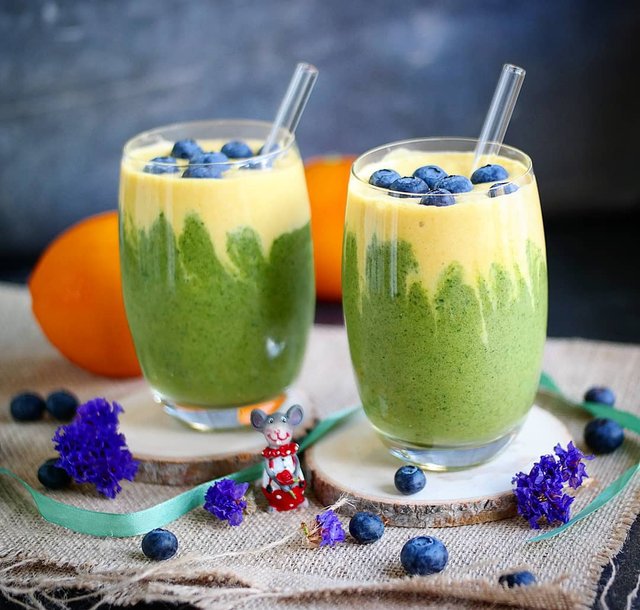 I made today these green smoothies, which turned into two colors tulips😀...Maybe these will let spring come quicker...?But even if not, they will be a yummy and healthy drink or meal you can have, independent from the years season. My absolut Favorit was the combination of orange, coconut milk and turmeric!!!!
This smoothie could be also a very good detox but remove the protein powder if you are going to use it like that!
You will need to blend separately:
(for the green layer)
400 g spinach
4 tbsp coconut milk 75 %
100ml water
2 tbsp vegan protein
1 fresh banana
2 small frozen bananas (for more creamy taste)
juice from half lemon
(for the orange layer)
1ripped orange
3 tbsp coconut milk 75 %
3 tsp lucuma powder
1 tsp inulin
1/2 tsp turmeric
Enjoy! For those who can't eat spinach, you can replace it with avocado or lamb's lettuce.