Hello steemit world!
I have something for you:)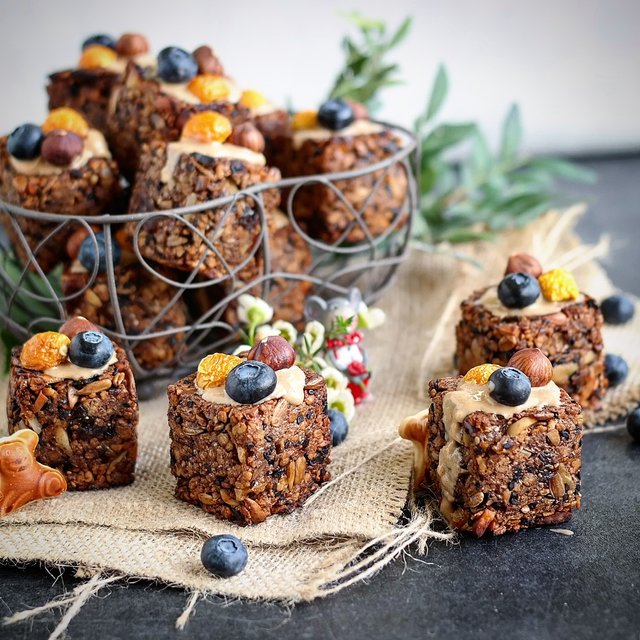 I made today some delicious apple granola bars which will be my breakfast for the next days. Inspiration for them was the post form @emilyl . They contains everything what we need in the morning. Proteins and carbs, good fats and some nice spices which are also very healthy👍😍 On the top I melted vegan nougat chocolate and decorated it with dried Physalis fruits, hazelnuts and billberries. The bars taste exactly how they look. Wish you a great evening!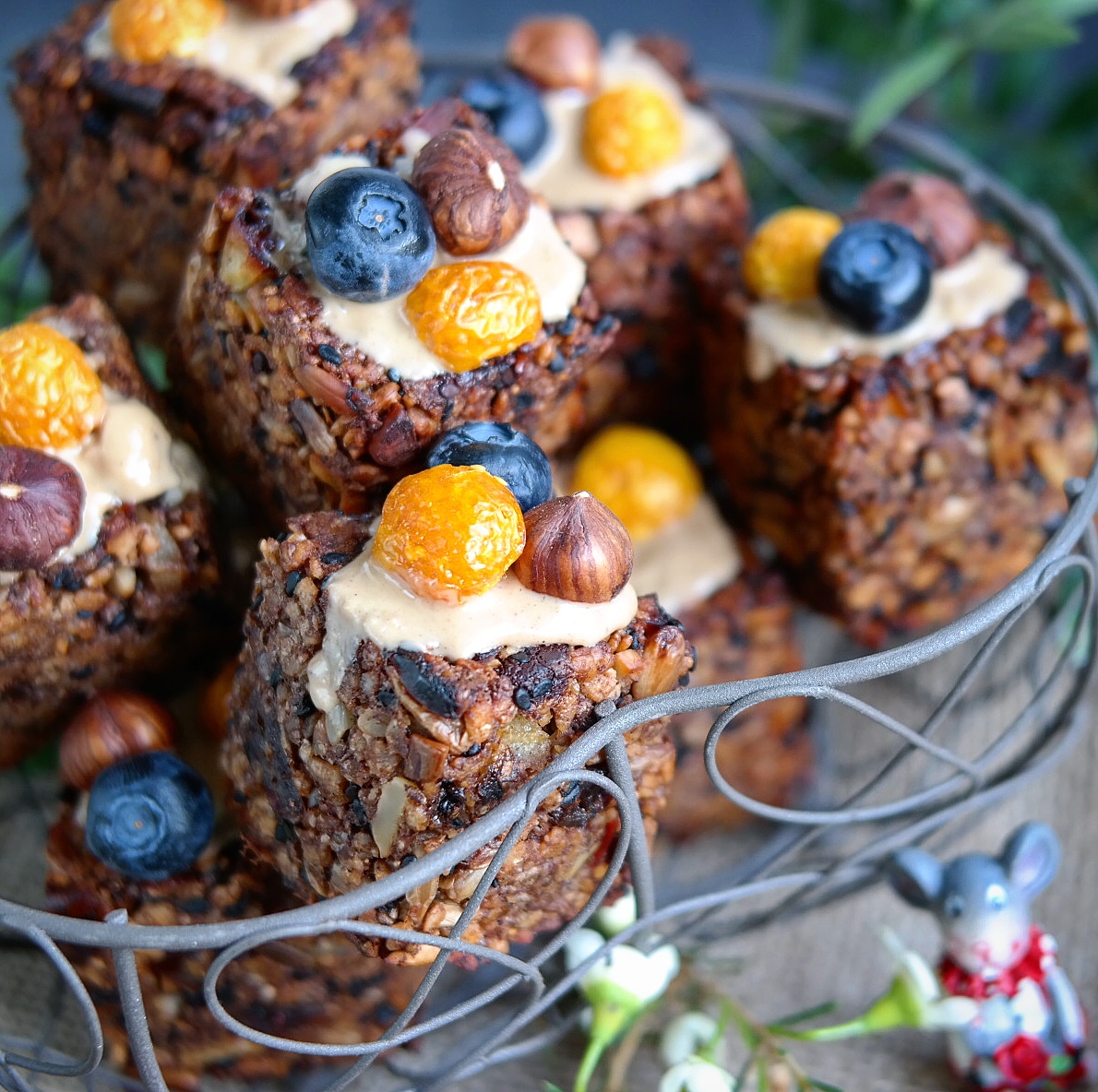 RECIPE: (20 granola bars)
-4 tbsp chia seeds +1 cup water
-2 tbsp coconut oil, and some more for oiling the baking tin
-2 cups of spelt oats
-5 tbsp sunflower seeds
-2 tbsp black Sesam seeds
-8 tbsp apple sauce (I used mashed banana with some coconut milk)
-1 apple
-100 grams of pitted dates finely -chopped
-100g chopped almonds (optional)
-4 tsp of cinnamon
-2 tsp of cardamom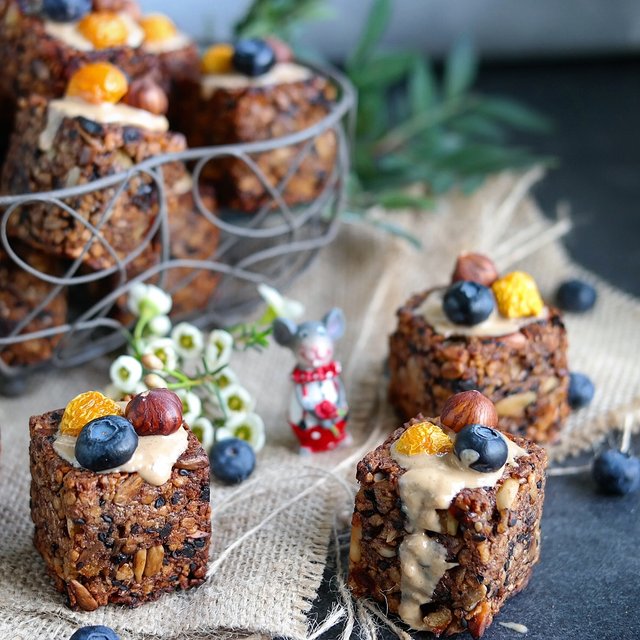 Preheat the oven to 200°C or 390°F.
Oil a baking tin with coconut oil, I used silicon form with cubes.
Pour the chia seeds into a bowl with the water for 20 min.
Slice or grade an apple into small cubes.
Chop your dates.
Melt 2 tbsp of coconut oil.
Mix the oats, sunflower seeds, chopped dates, apple cubes, applesauce, coconut oil, cinnamon, sesam seeds and cardamon together evenly in a bowl. Mix the chia gel in when it is ready.
Press the mixture into the (oiled) baking tin, and bake for 20 to 25 min.
Let it cool down, ( cut into bars). Remember to store the bars in the fridge.