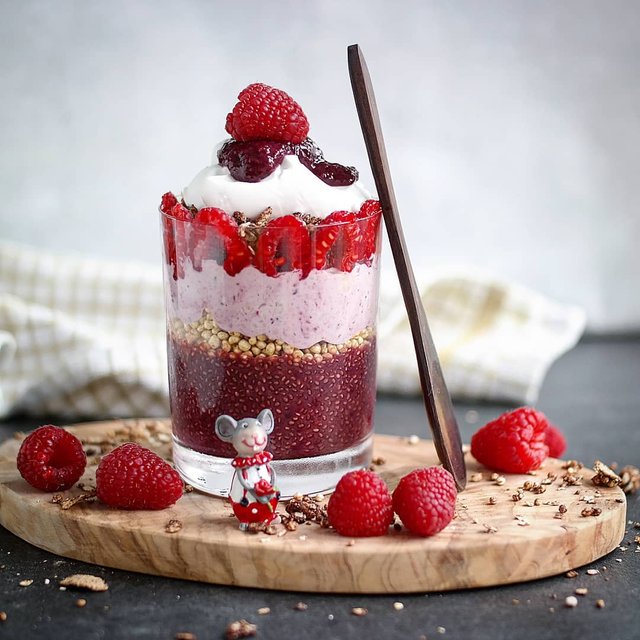 Chia pudding and coconut yoghurt parfait anyone? It is definitely for a planed and slow breakfast, because you will need some time to prepare it. It's not complicated, if you have all ingredients at home of course. You just need to soak chia seeds on the evening a day before. I love the colours that came out and it was so delicious 😍😍😍
RECIPE:
chia pudding layer (4 tsp chia seeds soacked overnight in water and 2tsp home made blackberry jam),
layer of puffed quinoa,
pink layer (1 small banana, coconut yoghurt, and blackberry jam),
layer of raspberries and chocolate granola,
coconut yoghurt + raspberry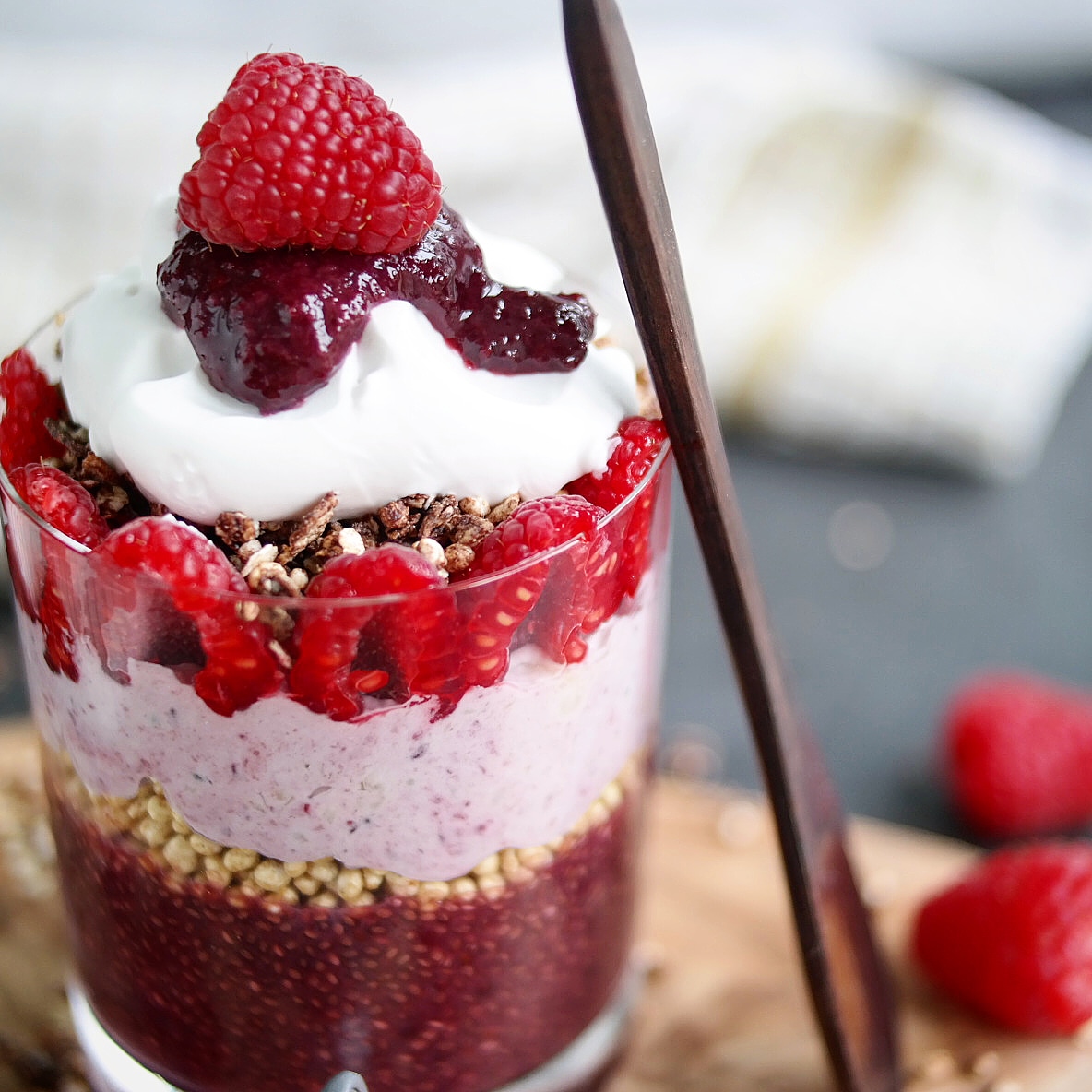 The coconut milk I use is quite dense so I don't need to whip it. I love the creaminess of it and it contains 75% fat. I use it to all my dishes whether sweet or savage. This is my substitute for cream and milk. I use it even for coffee and I can not imagine to have one without it :)) Even if it sounds quite thick it tastes very delicate and light.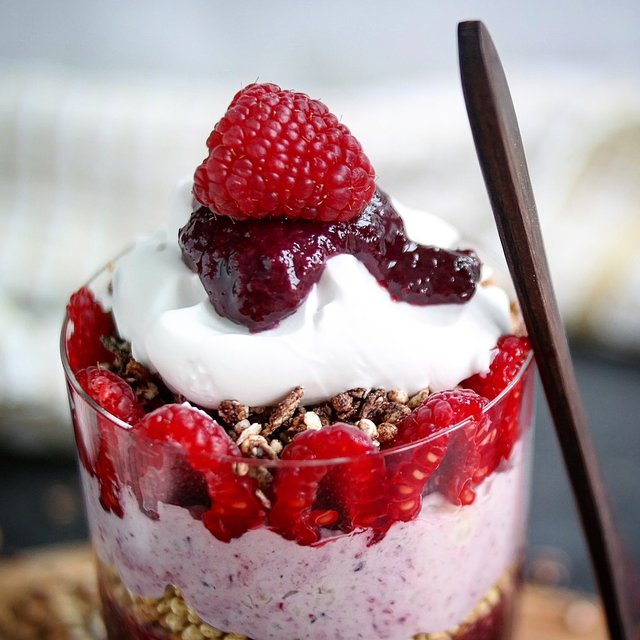 Even if this glass looks small, believe me it will make you full and you will have everything what you need to start your day with a boost of energy.