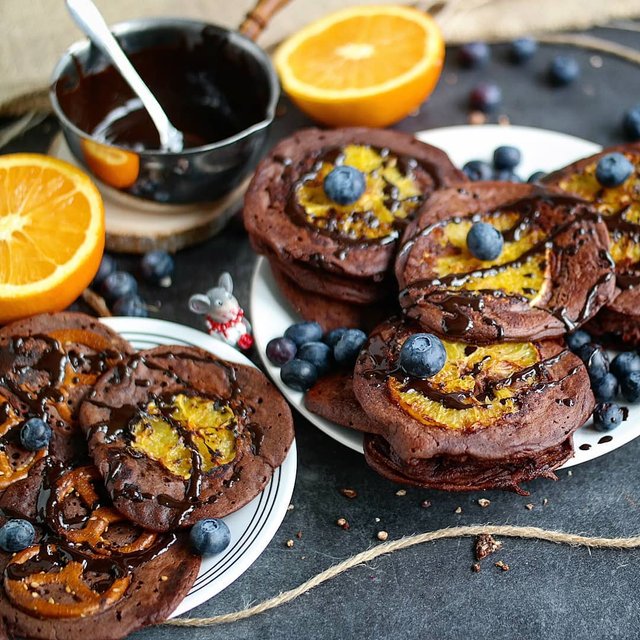 Hello friends!
I made chocolate pancakes with orange slices😲😨 .....yes it was an experiment and it worked very well actually. Of course there was no enough chocolate for me😊😉that's why melted dark chocolate and made some sauce on the top. The pancakes were absolutely delicious and here I share the RECIPE with you:
INGREDIENTS
• 1 cup of buckwheat flour mixed with spelt flour 50/50
• 1 tsp of baking powder
• 1 banana
• pinch of cinnamon •1 tsp of vanilla extract
• 1 1/4 cup of almond milk
• 1-2 tbsp of coconut sugar (optional)
• 6 tsp cacao powder
• 50g hazelnuts very finely chopped (optional)
• 1 orange peeled and sliced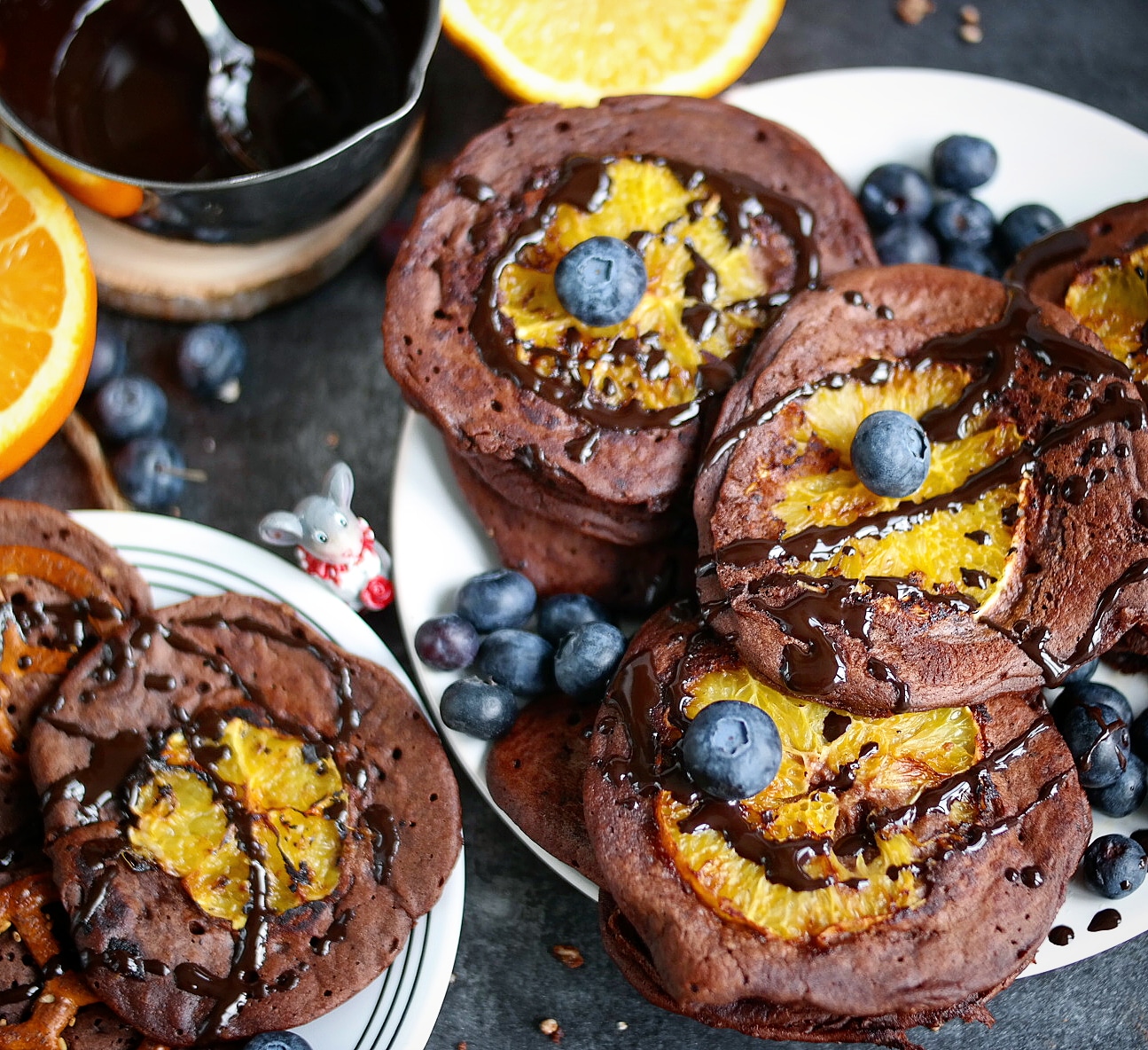 PREPARATION
In a bowl mash the banana as much as possible so that it's runny then add the vanilla and almond milk and mix well. Then add the dry ingredients and combine thoroughly until you have a batter. Heat the pan with a little coconut oil and add little dollops of the mixture to the pan. I use pancake rings because I'm rubbish at getting neat round stacks!! Add a slice of orange on the top. Wait until little bubbles start to form then flip the pancakes. You can always put the pan under the grill to brown the top if you are a shit flipper.