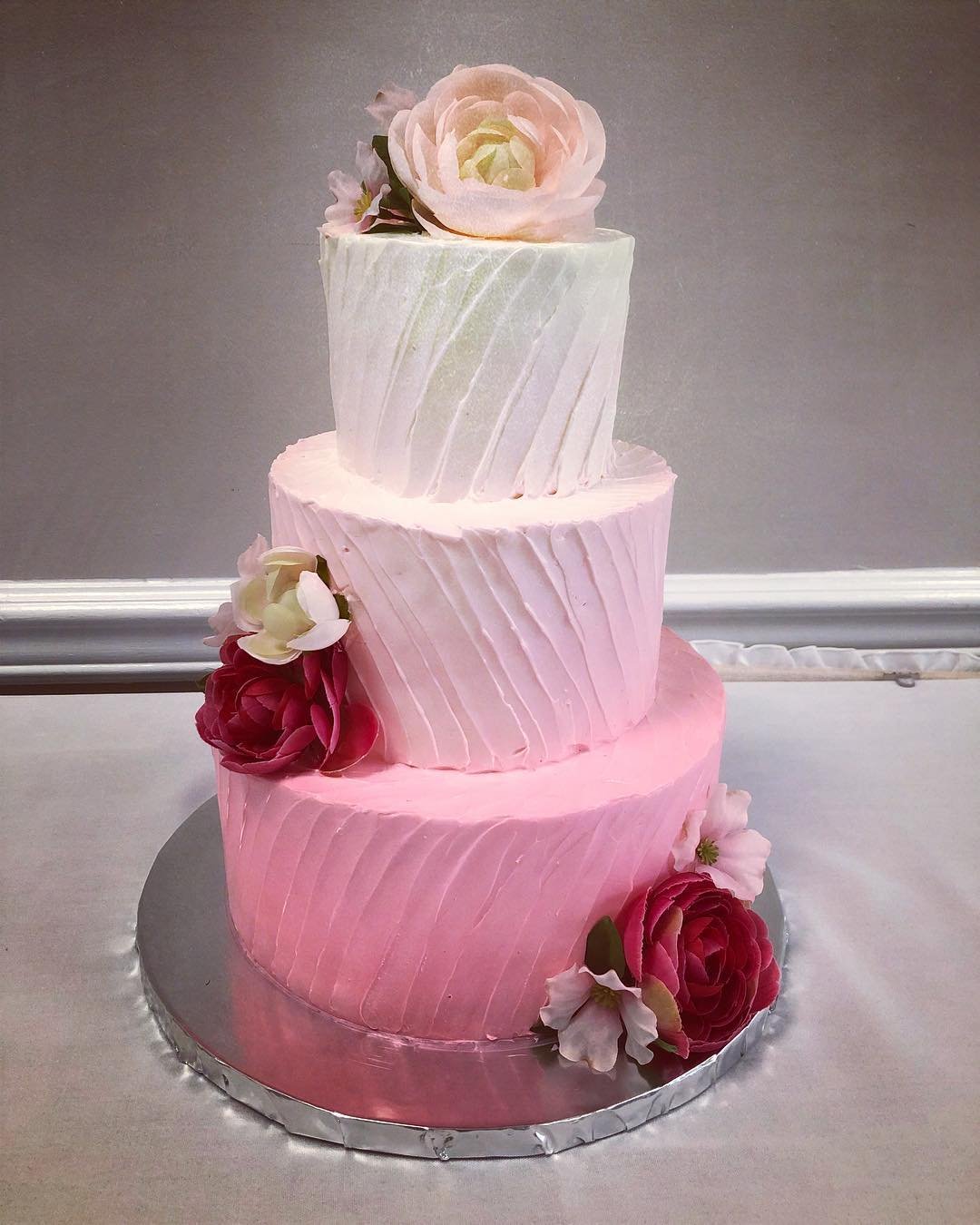 This is yet another cake by my friend the baker. They are not real flowers, they are indeed fake flowers for the real look of simulated flowers. It is my understanding that this cake is not actually one that is frosted with a fondant, but with a real butter cream icing. I suppose that is why it doesn't look like some of the other perfectly shaped ones that I post because there is some more wiggle room or margin for error with the softer style icing.
The other stuff is practically like wax and is based on Crisco oil or shortening for those that don't know it. It is not exactly the healthiest topping or option to put on the top of your cake. People eat it all the time and love it though.
This one was made for a simply surprise party for someone coming back to town for a visit. That's why there is no lettering or writing on it for any particular occasion. It is still pretty impressive nonetheless and stands alone rather nicely.
I also think it was said that it could serve 30 people between the multiple stacks. My guess is that it would serve more, but it is always hard to judge in pictures.