One of my deepest joys is cooking delicious healthy food for my family. Today I decided to experiment with something new. I saw a ratatouille recipe online a while back and figured I can recreate it in my own way, as I do with most things. Lol. I love the idea of a large variety of vegetables all cooked together in a delicious sauce! Yum! Something I learned about healthy cooking is variety. The more colors you eat the better. So one of my goals is to eat the rainbow each day. Now I don't usually accomplish this goal but on the rare occasion I do and today I think will be one of them.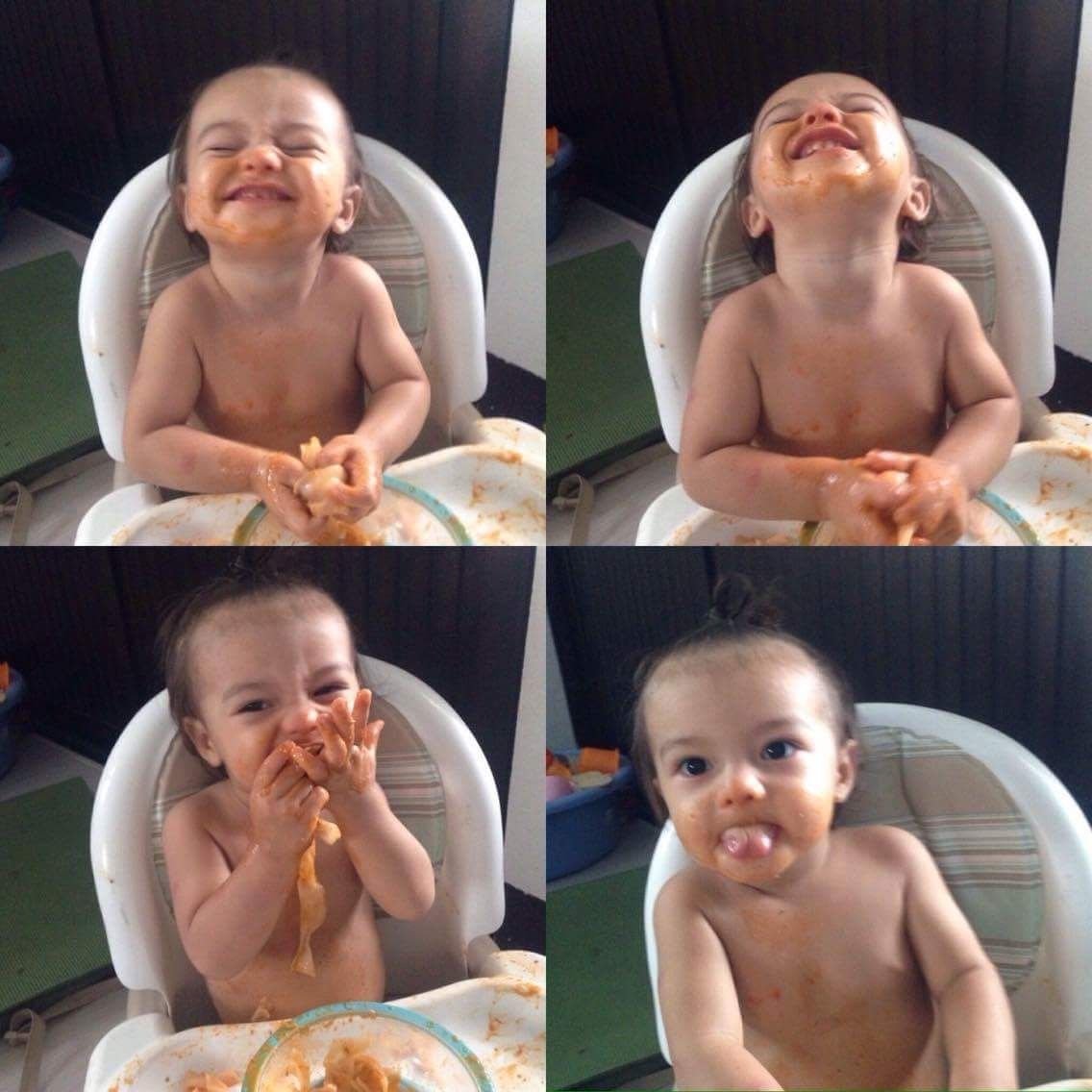 Ingredients:
Variety of tomatoes
Eggplant
Zucchini
Asparagus
Onion
...
Garlic
Potato
Coconut Milk
Oregano
Salt & Pepper
...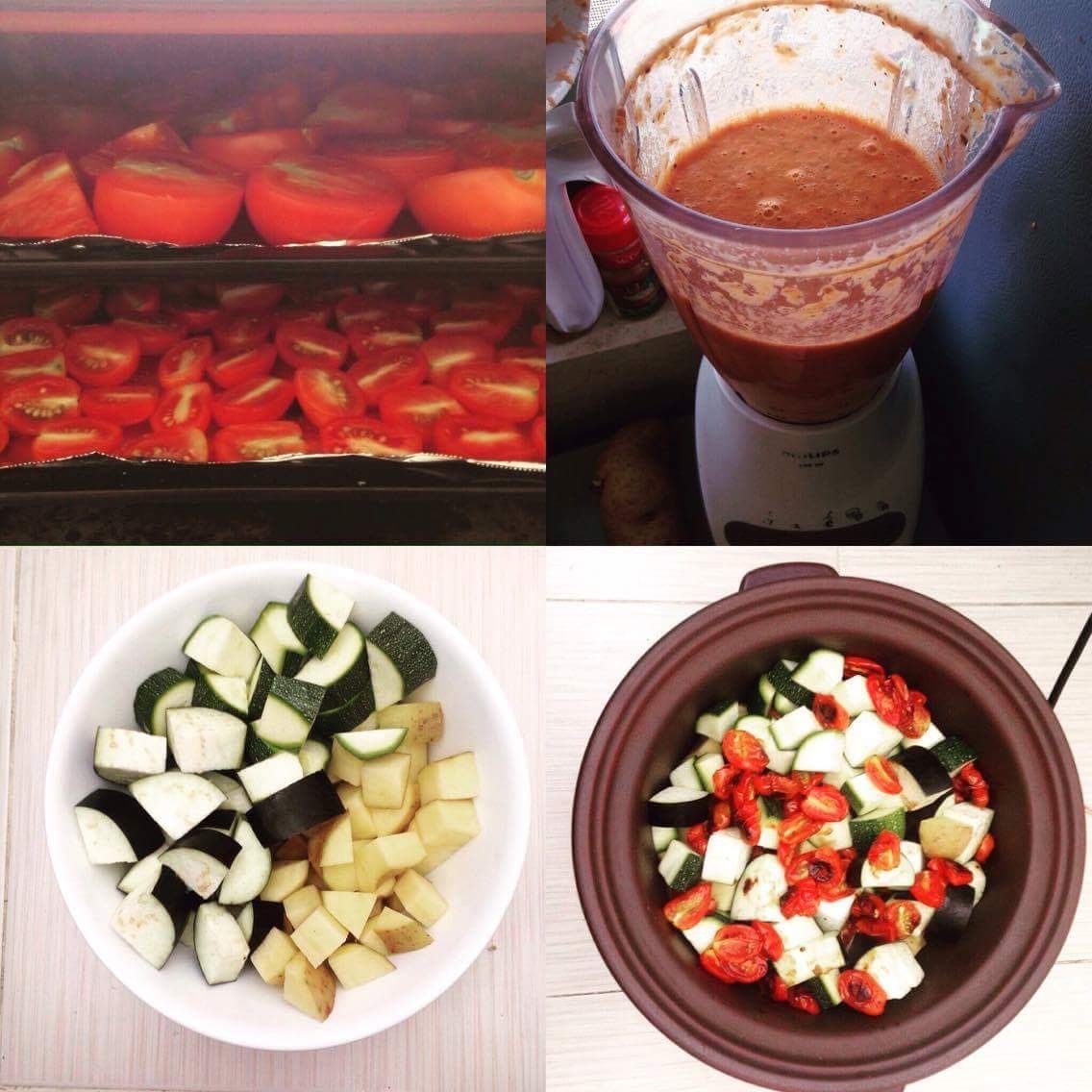 I start by cutting all my tomatoes in half and roasting them cut side up for about a half an hour. I then put a little over half of them into the blender along with some coconut milk, a few cloves of fresh garlic, a heaping spoonful of oregano, a little salt and a touch of pepper. Then blend that yummy sauce right up, of course taste and adjust as you go. Once it's just right set it aside and grab you vegetables. Cut all your veggies into whatever size pieces you like but make sure your potatoes are cut a bit smaller than everything else since they take longest to cook. Put all your veggies except the asparagus into your slow cooker, pour your sauce over top then set it on high and leave to work its magic! Will probably take a few hours. Once all your vegetables are almost tender add in your asparagus and the let everything cook the rest of the way. Once everything is happy and tender grab your bowl, ladle some in and enjoy.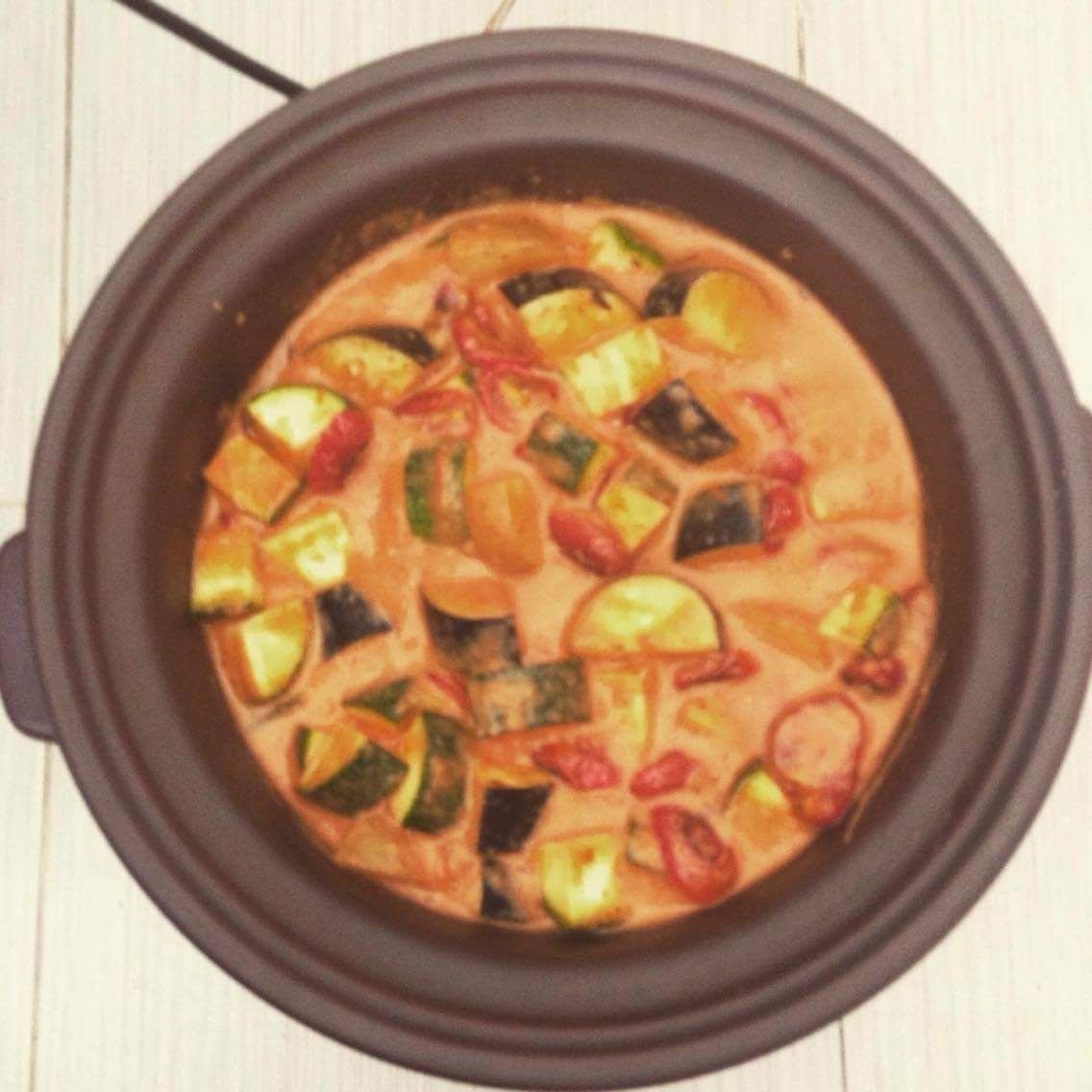 Ok so I mentioned how it's super healthy to eat a variety of colored fruits and vegetables daily, but why is that!? Because each color indicates different nutrient profiles which means the more variety each day will maximize the nutrient benefits you will receive.

Red fruits and vegetables are generally rich in potassium, vitamins A and C, electrolytes, antioxidants lycopene and anthocyanins. These fruits and vegetables have powerful anti inflammatory properties which are good your entire body! They also have anti cancer properties and are great for maintaining a healthy heart and balanced blood pressure.

Orange and yellow fruits and vegetables, such as carrots and sweet potatoes, are rich in beta caroten. Beta carotene is a nutrient that helps improve your vision and keep your skin teeth and bones healthy. These brightly colored fruits and vegetables also contain zeaxanthin, flavonoids, lycopene, potassium and vitamin C. Along with the previously mentioned benefits, orange and yellow produce also help aid in boosting the immune system, promoting collagen formation and healthy joints, encourages ph balance and lowers your bad cholesterol just to name a few.

Green things... Oh green things. While they are not my favorite they are one of the most beneficial foods. They have high vitamin k, antioxidants, folate, vitamin C and E, phytonutrients lutein and zeaxanthin along with many other things. Greens are good for your eyes, bones, teeth, blood, lowering your risk of many chronic diseases and so much more! They are such an important color to consume I think I will do a whole other post just on them.

Blue and purple fruits and vegetables are the anti inflammatory, cancer fighting foods. They contain anthocyanins, flavonoids, ellagic acid, antioxidants for days and much more. They have been shown to destroy cancer cells, reduce your risk of cardiovascular disease and lower inflammation.

White fruit and vegetables such as potatoes and cauliflower are high in fiber among other things of course. These fruits and vegetables have been shown to drastically lowers your risk of stroke. So make sure your rainbow includes white!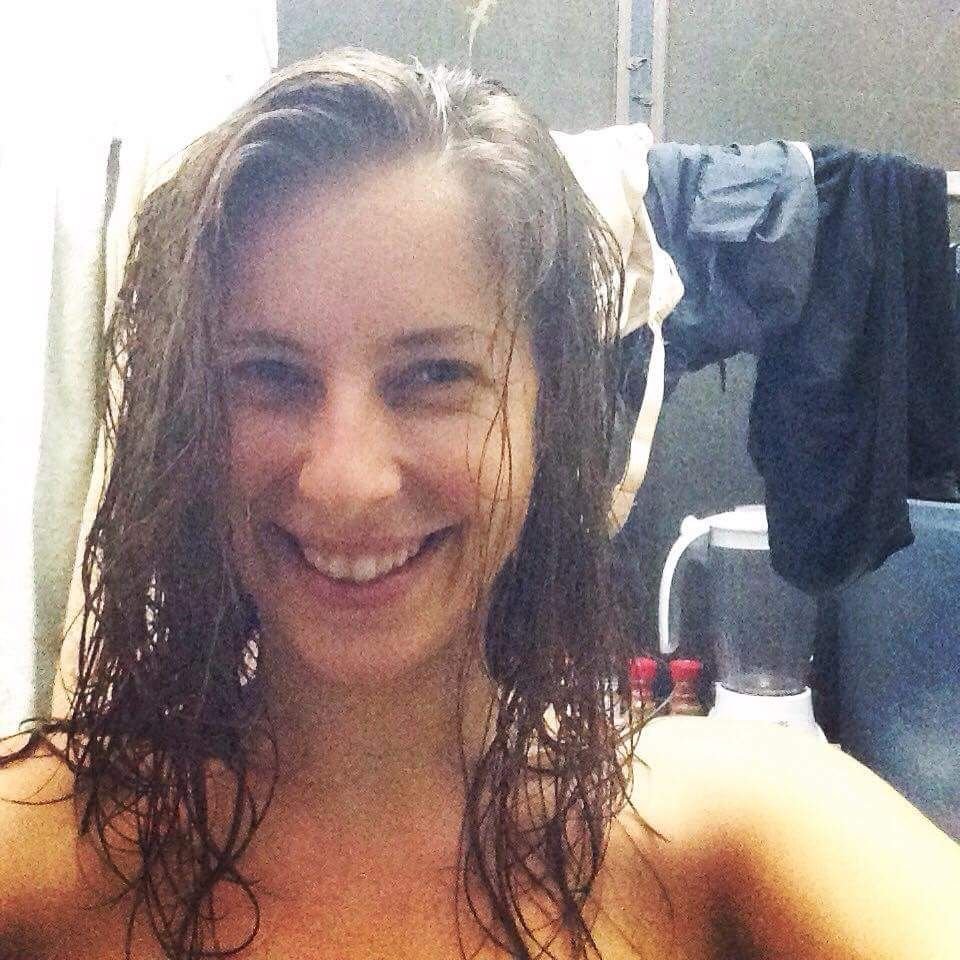 Post run picture and my daily log ❤️
Today has been a rough day. Not bad rough. But rough as in I really pushed myself. Yesterday was a busy day and I didn't have a chance to get a workout or run in and I was so bummed but figured that I would just enjoy the rest and then push myself the next day... So that's exactly what I did and holy beegeezes am I feeling it now! Ran further than ever before, 3.1 miles to be exact! And I did and extra long extra intense workout at home consisting of jumping squats and lunges, lots of planks and plank variations, sit ups, push ups and of course yoga to round it all off. After such a hard workout I was really looking forward to eating this incredibly nutrient dense dish and boy oh boy did it hit all the right spots. Hope you enjoy it as much as me and my family. Lots and lots of love to you all! And of course if you give this recipe a try let me know how it turns out and how you like it!