SUPER FOOD CACAO 😍😍😍😍😋😋😋😋
SUPER FOOD CACAO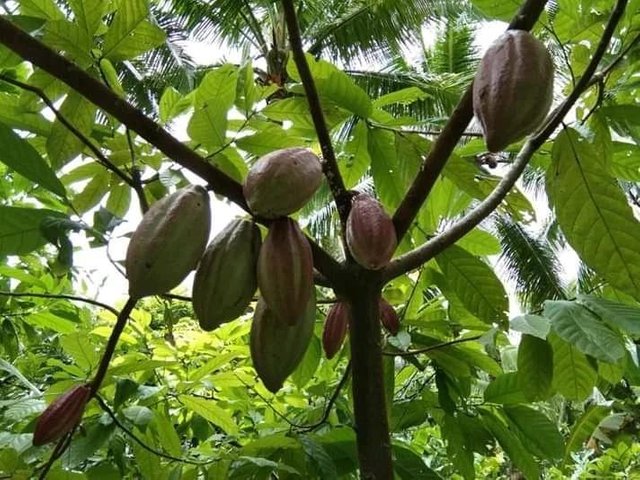 ⛱Beaches and falls are familiar sight in Baler Aurora while there is a farm just opened last 2015 that is starting to make name for tourists. This place is recommended to be added on your list and if you're in Baler with your kids.👨‍👩‍👧‍👦 JM the tour guide and the manager of the farm educated us well on how they manufacture the products from this superfood.
🌰Products made of cacao such as tablea, spread, choco powder, chocolates and ice cream will capture your taste buds and its distinct tastes will makes you crave for more! There is this tastes that separates cacao from chocolates and ice cream we tasted everytime.
🌰Iba yung tamis nya! Kung di lang kame inuubo..napadame kame ng chocolates and ice cream! Masarap cya! Not your regular ice cream in town! Good thing is, the sweetener used on their ice cream is the white thin membrane surrounding the seed itself. So indulge while eating this guilt-free, and it is also good for diabetic people. So organic!😁
🌳Cacao farm is easily to locate and it is situated along San Luis road going to Mother Falls in Ditumabo. Actually the trycycle driver we rode on didnt know that this farm existed. So i opened google maps and tell him the direction. "Kuya, cge dalhin mo kame dun ittour kita hehe". 😁
🌳No entrance for your visit and since i havent tasted cacao fruit i had to taste it for free! They've actually offer eating the fruit for free but they not allowed to buy the fruit, just the products.
🌳You may want to purchase products they offer that is made of cacao or you may want to ship it to Cavite pati ice cream pwede daw ipaship. Hehe 😁
👌#supportlokalentrepreneur #suportlokal🌊 #baler🌤 #auroraprovince🌳 #cacaofarm #cacao #farm🌱🌞
📱You may message them for inquiry :
https://www.facebook.com/R.VCacaoFarm
Information source https://rvcacaofarm.weebly.com