I remember a time I had a fear of tofu. Now it's become a staple in my diet.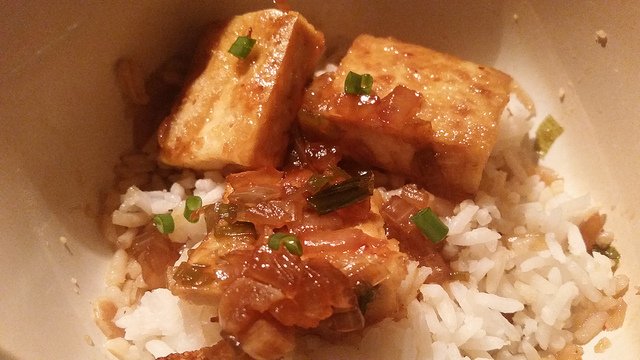 Sweet and Spicy Sauce
1/2 cup water
1 tbsp soy sauce
1tsp habanero hot sauce
2 tbsp brown sugar (I only had coconut)
1/2 tsp salt
1/2 diced small onion
1 big garlic clove chopped
1 chopped scallion (green onion)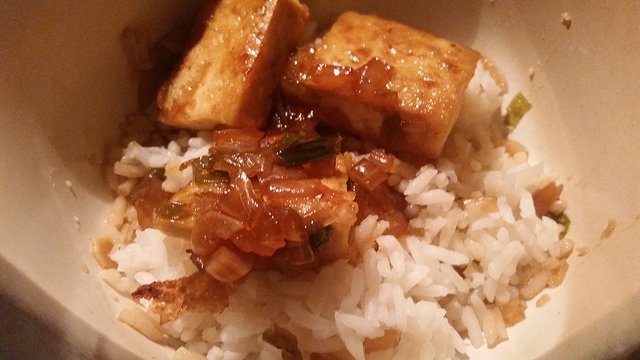 I got the recipe from Instagram but it reminds me of Maangchi's braised tofu recipe.
Here's her descriptive recipe video, if you're interested, plus her personality is just adorable!