Homemade chicken soups for the beau.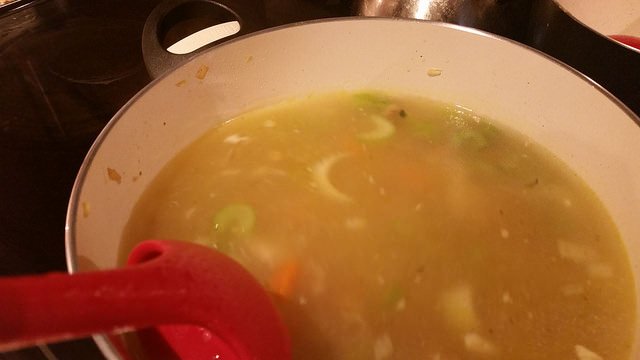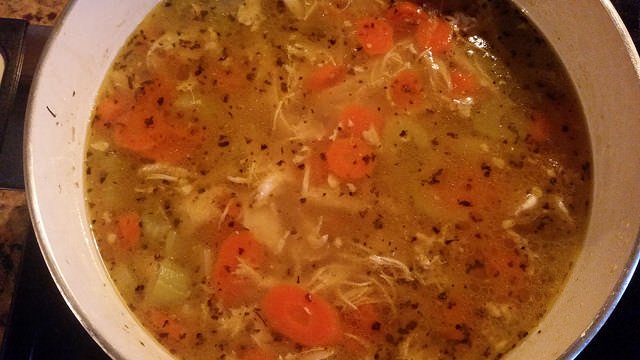 Can you tell which soup is from a "time-saving" recipe?
You probably guessed right: The first one.
I remember attempting to stir the pot to bring the chicken and veg to the forefront. The shortcut was using a pre-cooked rotisserie chicken which I regretted immediately as I began carving the meat...ugh, such a hassle while I thought how the soup will be missing out on all the good juices from the chicken!
So, the next time he requested chicken soup, I opted for a more "from scratch" recipe which actually seemed much easier and therapeutic to make than the "time-saving" soup.
I also recently bought "not-chicken" bouillon so I'm excited to try a vegan-friendly version for myself soon.