The other night I made the meat-eater of the house chicken burritos. Usually, he has meatless breakfast, but trying something a little different, we added the leftover chicken to the norm.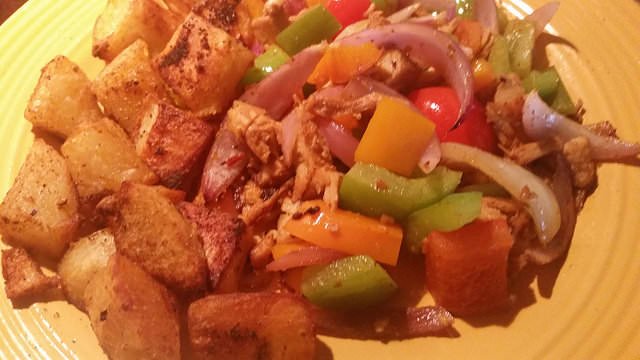 Potatoes, peppers, onion, leftover chicken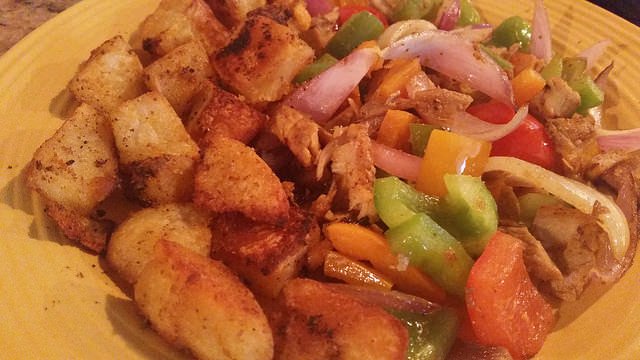 Hmmm....I wonder how it taste?
Now if only I can figure out what I'm going to eat.