Pandemic Eating - Vegetarian Dinner - Honolulu Hawaii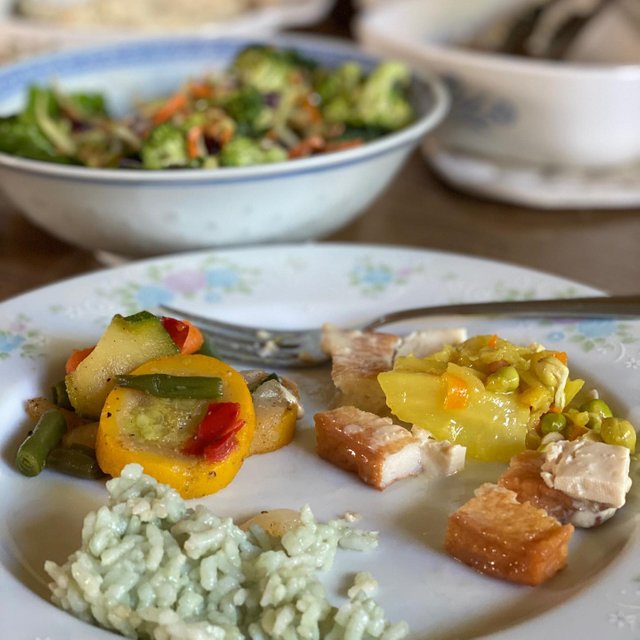 My friend invited me to dinner last night and she made a Vegetarian meal.
I was a little worried about how I would like it but it was very good.
It really looked like it took her a while to make everything.