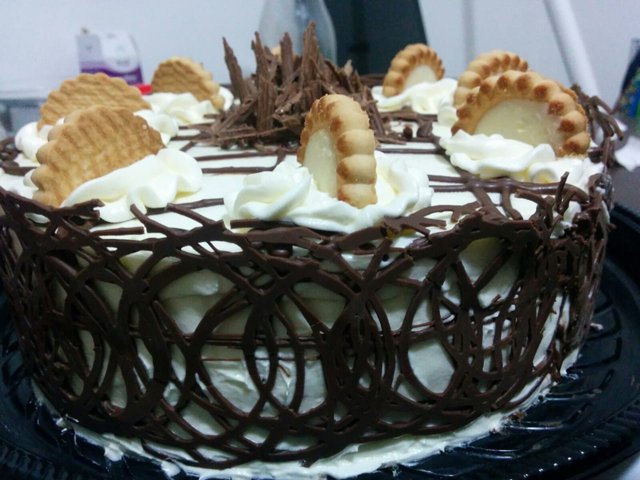 Hello friends I hope you are very well, today I bring you another delicious recipe, this time I will tell you how a typical cake is made from Venezuela, it is called drunk cake and it is my wife's favorite, I will quickly tell you a characteristic in the pastry that we usually let pass and is the difference between a cake without animal or vegetable fat and one with fat (Butter, margarine or oil), in Venezuela we usually call the cake without fat "sponge cake", the cake is used for most cold cakes in all desserts where we are going to add some syrup or liquid to moisten our cake, the reason is that not containing fat is much drier that allows it to absorb liquids more easily,Although there are some people who use the sponge cake to make normal cakes they do not moisten them particularly I do not like them when they do so, since the sponge cake is dry and it is not as tasty if you are going to eat pure as when we add the fat to the preparation , for the next cake if it is necessary to make a cake since we are going to soak it with a delicious syrup with liquor, I hope you like the recipe.
Ingredients for the cake
• 210 gr of wheat flour
• 210 gr of sugar
• 7 eggs
• 1 spoon of vanilla.
Ingredients for syrup
• ½ cup of sugar
• ½ cup of water
• ½ of liquor, preferably rum or whiskey, also the amount of liquor varies depending on the tastes and the strength of the liquor.
Cover ingredients
• 100 gr of butter
• 100 grams of icing sugar
• 100 grams of cream cheese
• 1 spoon of vanilla
Preparation
• Add the eggs, sugar and vanilla in a bowl, with a blender mix at least 10 minutes until the consistency of the mixture is almost firm, in pastry is called letter point.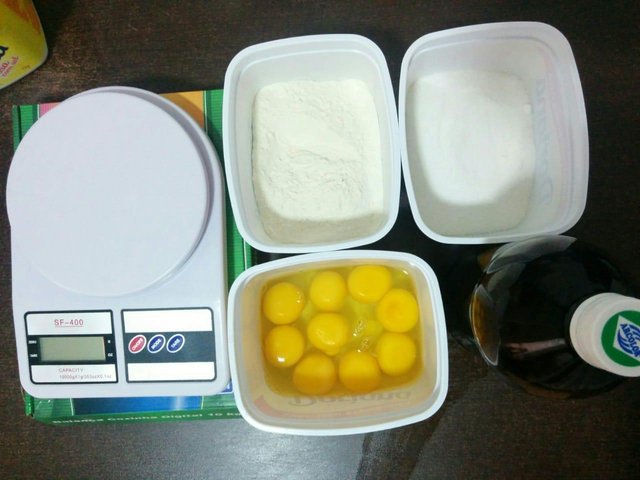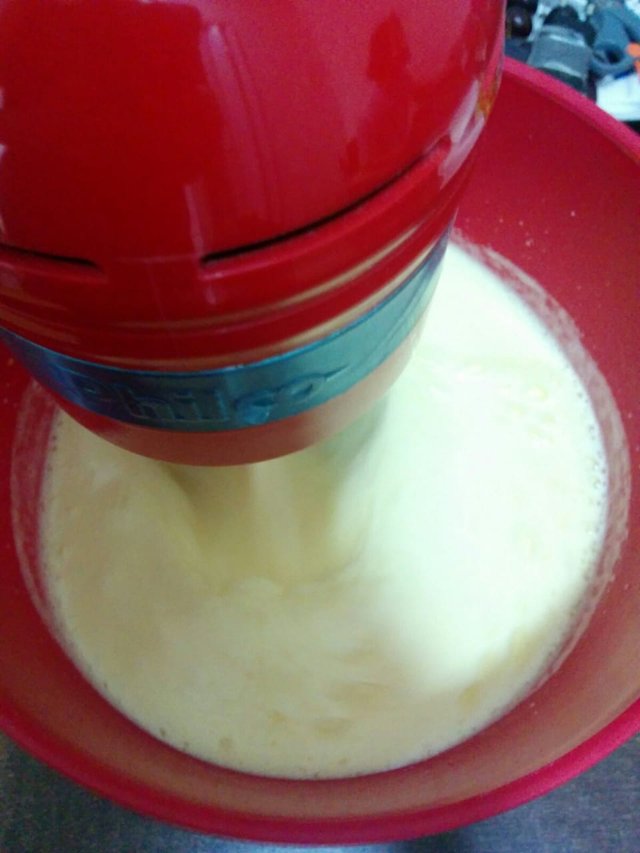 • Then we add the sifted flour in two parts so that we do not have lumps and we mix with enveloping movements until it is well mixed.
• Empty the mixture in a mold previously prepared with butter and flour so that the cake does not shrink.
• We take it to the oven at 180 degrees for about 30 minutes, it is important to remember that all ovens are different and the time may vary.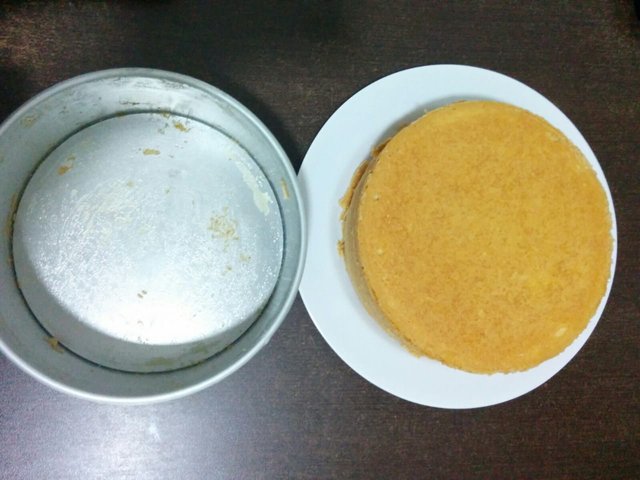 • When removing the cake we must let it cool very well, if it is not allowed to cool well it can be deflated.
• When it is cold we chop it in half with a large knife or with a thread, calm the cut does not have to be perfect since later it will not be seen if they had a bad pulse lol.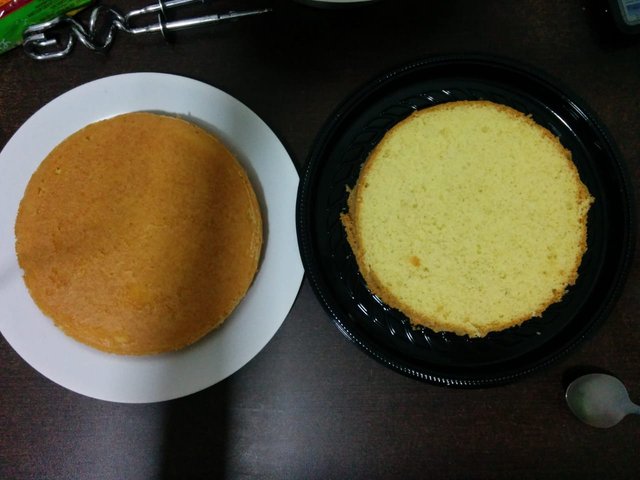 • We add half of the syrup to the bottom of the cake.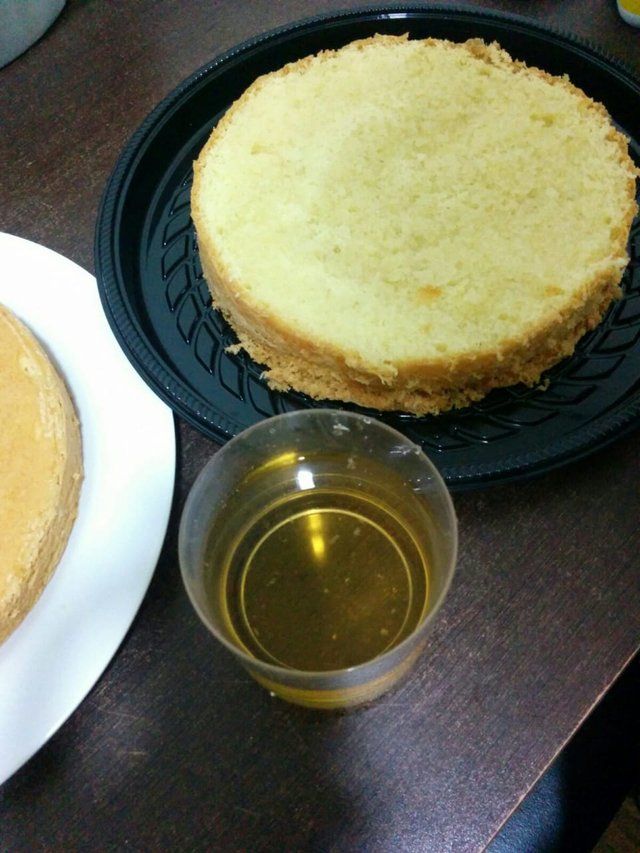 • We proceed to fill the cake in this case the filling was made of custard, this lathe can also be filled with chantilly until I have tried a variant of arequipe that is also good, creativity is the important thing.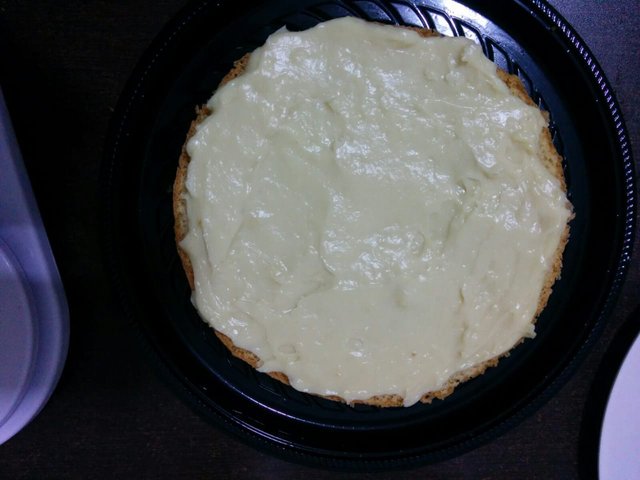 • Finally, we put the top part of the cake back and wet it with half of the syrup we have left.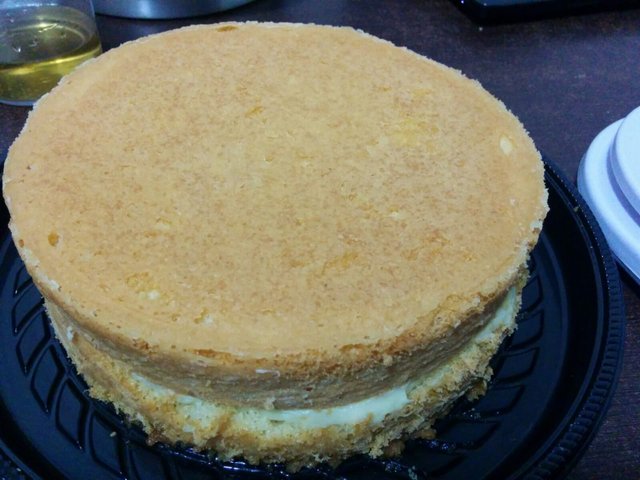 • The cake is ready to be decorated.
Cover Preparation
• This is supremely easy and I assure you that you will love its flavor, place the butter, sugar and vanilla in the blender for 5 minutes, then add the cream cheese and beat again for 3 minutes and ready hehehe that easy truth.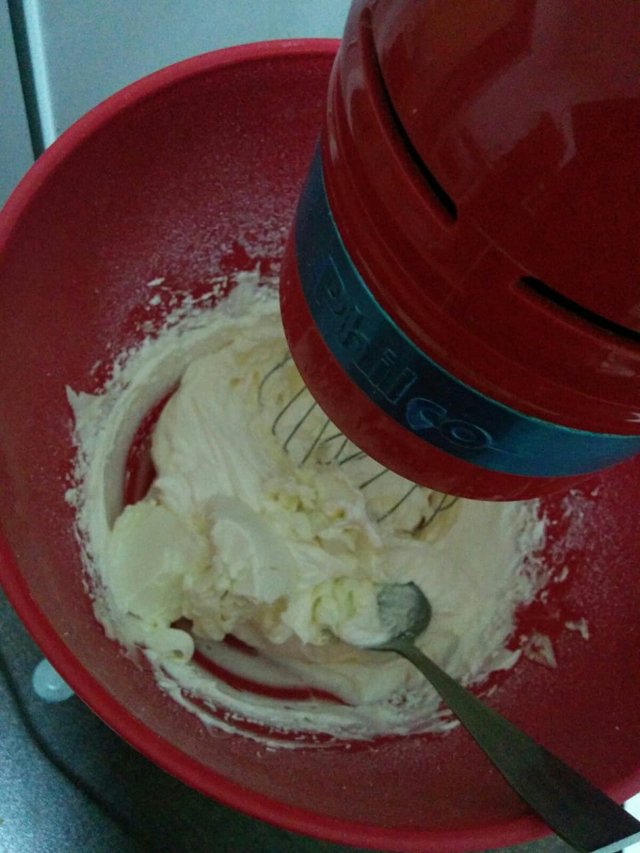 Well friends now comes the complicated part of all the cakes the decoration and I am not going to lie to you, the decoration is practical one sees some incredible things online and when you try to do them it does not work out for the first one maybe neither for the second nor for the third hehehe, this time the decoration was made with chocolate, I recommend you to decorate cover chocolate since that will save us time and headaches.
What we have to do first is to cover the cake evenly with the cream and put it in the fridge for about 15 minutes, while it is in the fridge we prepare the decoration in this case I made it with chocolate, melted it and formed the figures on paper Waxed, when the chocolate is still malleable we proceed to wrap the cake with it, then we make some additional decoration lines, add some cookies, scraped chocolate, strawberries, peaches, the truth is all imagination and clear budget hahaha.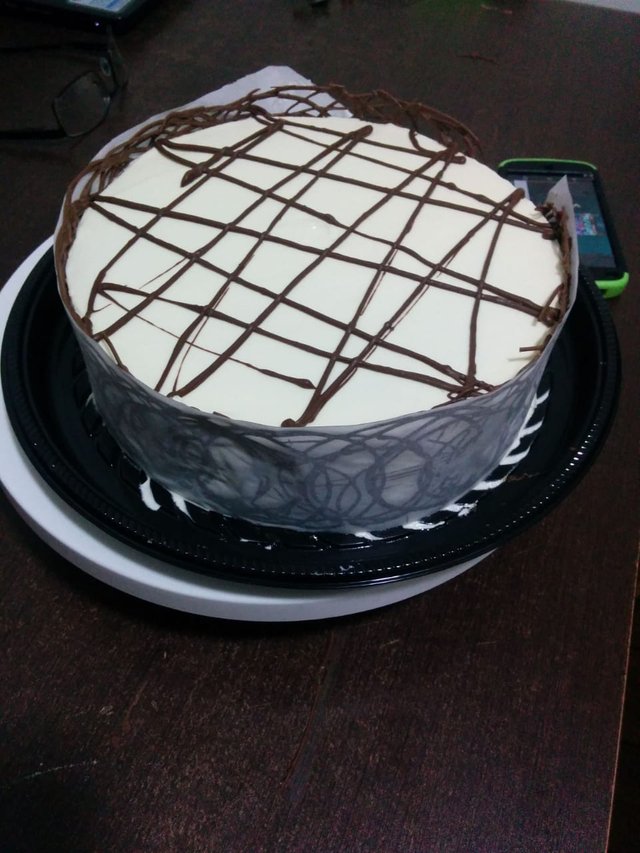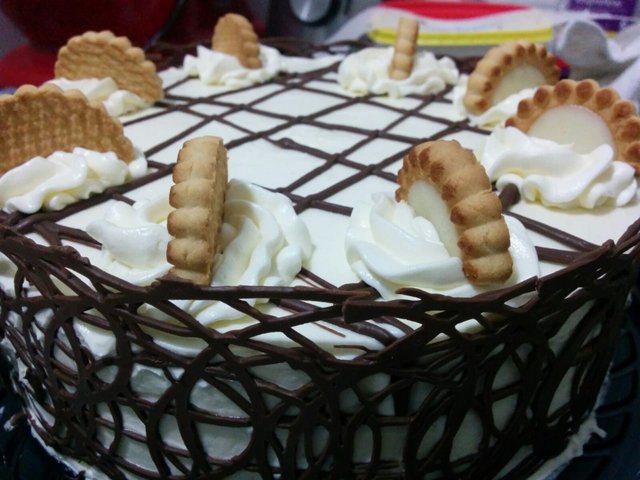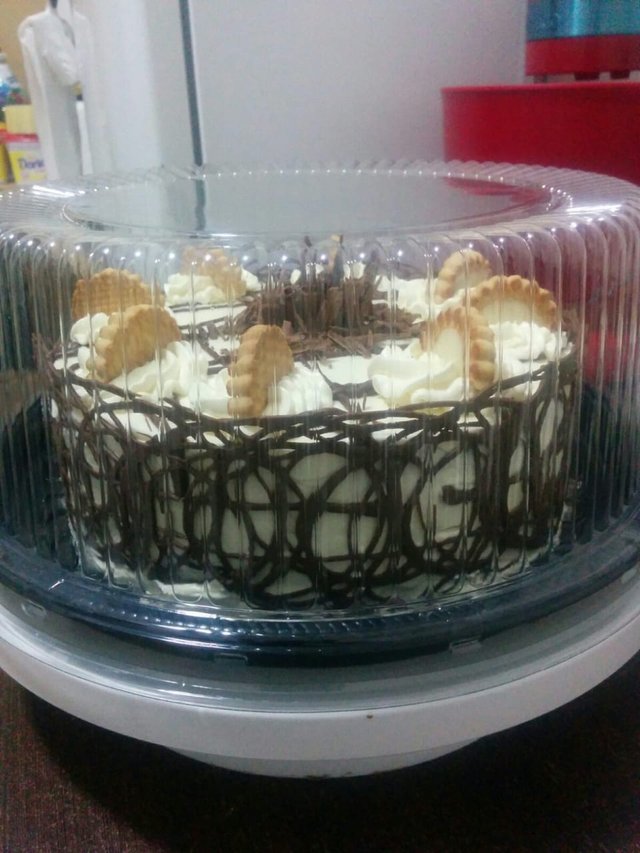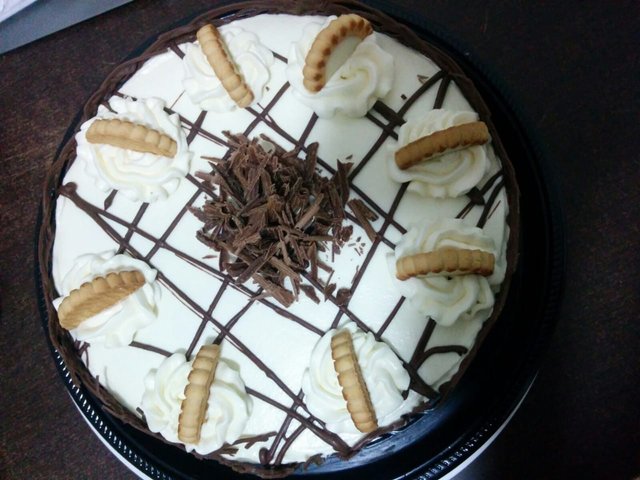 Well folks, I hope that the cake is very tasty, I don't drink liquor but the truth is that the cake seems very good
If you want to support me in this new stage you can send your donations here
BTC 18oXg7hfBnso6241ACCSkmHMTKZNKZPZqc
ETH 0xde966945355BC8061fFfCD71Af93751d8c699042